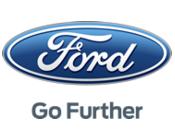 Dave Sanabria
Connected Consumer Experience
Dave currently heads up the Connected Consumer Experience at Ford, where he's responsible for leading the transformation of the digital experience globally for Ford. In this role, he's also leading the shift at Ford to becoming an auto and a mobility company offering new mobility services such as parking, car sharing, and bike sharing for consumers on the move.
Dave has had the opportunity to lead digital and marketing communications for Ford across the globe and most recently spent 6 years overseas in Shanghai and London. He's tremendously passionate about the consumer experience and he's been instrumental in driving change efforts in digital at retail for Mazda and Lincoln China.
He holds an engineering degree from the University of Michigan and an MBA from Northwestern's Kellogg Business School.