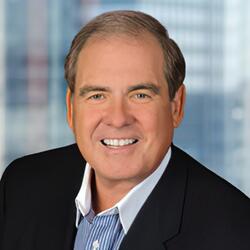 Daryl Evans
Great Southern Wood Preserving, Inc.
Daryl Evans is Chief Marketing Officer of Great Southern Wood Preserving, Inc (GSWP). A privately held company and the largest in the treated lumber industry, GSWP's primary brand is YellaWood—marketed to both consumer and B2B audiences for use in home and commercial construction. The brand is rapidly extending its equity into other related categories.
Daryl Evans brings more than 30 years of experience spanning branding, sponsorship, sports marketing, retailing, mobile technology, advertising, media, digital content creation and communications across wireless, beverage, building products, insurance, and other industries.
In the wireless space, Evans led AT&T consumer advertising as well as marketing communications, sports marketing and merchandising for AT&T Wireless, Uverse TV, AT&T Digital Life and other connected wireless product for 14 years. Evans joined AT&T in 2001, founding year of Cingular Wireless, and drove the creation of the Cingular brand. In 2007 Cingular was rebranded to AT&T and Evans' responsibility expanded to all the company's consumer products.
Following AT&T, Evans was Senior Vice President, Mobile, Media and Advertising Strategy for MediaLink, a strategic advisory firm working with companies at the intersection of media, marketing, advertising, entertainment, and technology.
Earlier, Evans served McCann-Erickson Worldwide as senior vice president/deputy general manager and managed accounts such as Coca-Cola, Motorola, Georgia-Pacific, Foot Locker and helped found the AFLAC business.
Evans also served as Vice President, Strategic Sports Alliances for the American Cancer Society (ACS)--responsible for leveraging sports to drive ACS fundraising and brand value through development of long term, multi-dimensional/integrated relationships throughout the sports landscape and sports media.
He and his teammates have won numerous awards including four Cannes Lions, seven Effies and others.
In the nonprofit sector Evans is highly active.
He currently serves on the Board of Trustees and is a past chairman of the Atlanta Convention and Visitors Bureau, the Executive Advisory Board of the American Marketing Association (Atlanta), the marketing committee for Public Broadcasting Atlanta and the AdPR Executive Council for the Grady School of Journalism.

He is a former member of the Board of Visitors of the University of North Carolina at Chapel Hill, The Chick-fil-A Peach Bowl (former chairman), the College Football Hall of Fame, Board of Trustees and Board of Directors of the American Advertising Federation, The Ad Council board and The Alliance Theatre board.
In the for-profit sector Evans serves on the advisory boards of Adtoniq, Skignz and the board of directors for Vie.
Evans holds a bachelor's degree in business administration from the University of North Carolina and an MBA from Harvard Business School.