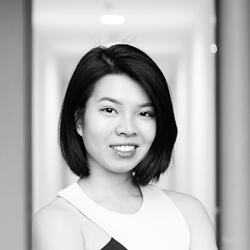 Started as a Marketer in a tech startup based in Paris, Corina continued her career in Singapore, where she joined the AdTech industry. In late 2016 she moved to Ho Chi Minh City and had an opportunity to work for POKKT (a leading mobile Ad-platform in SEA & India) as Country Manager.
Besides her career, Corina is also a successful entrepreneur in F&B, bringing new concepts and leading the plant-based food revolution in Vietnam.
She recently joined RTB House, a global company that provides state-of-the-art marketing technologies for top brands and agencies worldwide. She was impressed by its proprietary ad buying engine, which is the first in the world to be powered entirely by Deep Learning algorithms.
Corina has a great passion for innovation & technology and her specialties are in digital and performance marketing, programmatic advertising, and expansion strategy.