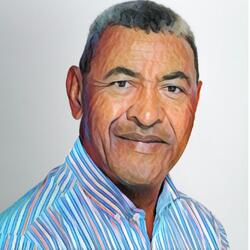 Chris Babayode is the Managing Director of the MMA in EMEA, where he will continue the MMA's thought leadership campaign within the region and increase advertiser and agency awareness of the potential of the mobile channel.
Chris has over 30 years experience in advertising, media and publishing, including the last 15 years within the internet and digital sector, covering both a start up dot.com and a Plc. He has built teams from scratch and managed functional teams covering sales, business development, operations, marketing, product development, analytics and customer engagement. He is experienced in growing organisations through transformation and change.
Most recently, Chris was Commercial and Digital Director for Johnston Press Plc (a traditional UK regional newspaper company now becoming a community multimedia organisation), with responsibility for its digital publishing division. Here he led the digital platform transformation and as a marketeer, he developed the brands and rolled out digital and offline marketing plans to attract and grow audiences, analysing onsite data and behaviours and driving monetisation.He contributed to the development, launch and marketing of over 200 mobile sites and numerous apps, covering branding, design, content, functionality and revenue generation.
Prior to this, Chris was VP Sales and Business Development at Ask.com, Europe, responsible for its revenue and commercial activity. Here, he worked within the ambiguity of matrix management across locations – UK, Europe and the US and across functions – central and local.
He holds a BA (Hons) in Accounting from University of Kent at Canterbury; attended the London Business School's senior executive programme and was an active member of the Leadership Council of the IAB (UK) at its outset in 2000.