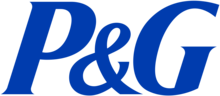 Carrie Rathod
Digital Brand Building Capability Leader
Carrie Rathod is responsible for leading the digital capability of the P&G brand organization, a crucible role as the company evolves to performance brand building. She is charged with developing the digital acumen of the brand building organization across all 10 categories and 180 countries, so that all brand builders raise the bar on consumers' experiences with P&G brands. Through her partnership with innovative regional business and agency leaders, the company aims to develop a future of advertising which is more engaging and rewarding for consumers, so much so that consumers crave experiences with P&G brands in all aspects of their lives.
Carrie's 20+ years of experience span both agency and client side. She began her career at a boutique branding agency in account strategy for world-class brands seeking innovation support. In that role she helped brands uncover insights and led rapid ideation, resulting in breakthrough product and commercial innovations for her clients. Within P&G, Carrie's career has led teams across Beauty, Fabric and Home Care and the Professional division to consistently over-deliver goals. Her strengths are in leading through challenging and ambiguous business situations, a great fit for the ever-changing digital media landscape.
Carrie earned her MBA from the University of Wisconsin-Madison in the first class to graduate from the Center for Brand and Product Management. She is on the leadership team for the #WeSeeEqual gender equality network within P&G, and volunteers for Junior Achievement outside of work. She and her husband and two children live in Cincinnati, Ohio.