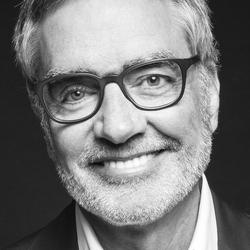 Bob Pittman is Chairman and CEO of iHeartMedia, Inc., a leading global media, digital and entertainment company which includes iHeartMedia, which has the largest reach of any broadcaster in America and is also a major digital and social platform; and Clear Channel Outdoor, with over 750,000 displays in over 40 countries.
Pittman is the co-founder and programmer who led the team that created MTV. He has been CEO of MTV Networks, AOL Networks, Six Flags Theme Parks, Quantum Media, Century 21 Real Estate, and Time Warner Enterprises, and was COO of America Online, Inc. and AOL Time Warner.
Pittman has been inducted into the Advertising Hall of Fame and the Broadcasting and Cable Hall of Fame, received AdWeek's first 'Media Visionary' award, was named one of Advertising Age's "50 Pioneers and Visionaries of TV" and "10 Marketers Who Changed American Culture, " and was recognized as the eighth of Life Magazine's "50 Most Influential Boomers." He began his career at 15 as a radio announcer in his native Mississippi.