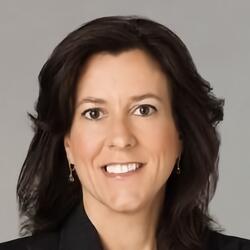 Beth-Ann Eason
Managing Director, Senior Digital Transformation Executive
Beth-Ann recently joined Accenture Interactive as a managing director focused on working with chief marketing officers on digital transformation.  Most recently, she was President of Innovid, the world's largest independent Connected TV and video advertising software platform. Her global sales and marketing teams worked with major brands as they migrate their traditional TV budgets to IP-enabled infrastructure, driven by rapid growth in cord-cutting and OTT platforms with compelling content.  Under her leadership and due to the depth of her personal relationships and presence in the market, Innovid greatly expanded their client direct relationships and closed partnerships dozens of brands including Verizon, P&G, AT&T, Apple, Samsung, Honda, Miller Coors, McDonalds and Mastercard.  
 
Previously, Beth-Ann served as Senior Vice President and GM of Conde Nast's Epicurious, VP of Category Development for Yahoo!, and VP and General Manager for DoubleClick. 
Beth-Ann holds a bachelor's degree in marketing for Lehigh University where she achieved the Dean's List academic status and was a member of Lambda Mu Sigma, the marketing honorary society.