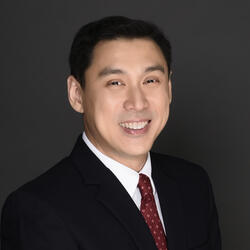 Benjie G. Yap is the Chairman and CEO of Unilever Philippines—the first homegrown talent at the helm of the leading consumer packaged goods company in over 30 years.
Purpose-led and Future-fit, Benjie is proud to be part of an organization that has consistently been named as a leader in the Dow Jones Sustainability Index, the Globe Scan Sustainability Leaders survey, as well as one of the best workplaces by HR Asia.
Driven by the ambition to uplift the quality of life of the people they serve, his leadership is anchored on Winning with Purpose as he leads the transformation of well-loved products to brands with deeper social purpose.
Benjie's Unilever career has spanned more than 20 years in various roles across Supply Chain, Marketing and Customer Development.
He joined the company as a Technical Management Trainee in 1994 with initial stints in Manufacturing, Engineering, R&D and Packaging Development. He shifted careers and joined Marketing as a Marketing Director of Home Care in 2001. He later joined the National Board of Directors as the Foods Managing Director, VP for Home Care and Foods, and VP for Customer Development.
Benjie also took on international roles as Product Development Manager in Port Sunlight UK in 1999 and as VP for Home Care of Unilever Thailand in 2009.
He was awarded the IABC CEO Excel Award in 2007 and the AGORA Outstanding Achievement Award for Marketing Management in 2015. Benjie was a member of the Globe Business Council for the period of 2021-2023 and currently sits as a member of the Board of Advisors of De La Salle University's College of Engineering. Recognized as one of its top alumni, Benjie graduated from the De La Salle University with a degree in BS Industrial Engineering with a minor in Mechanical Engineering.