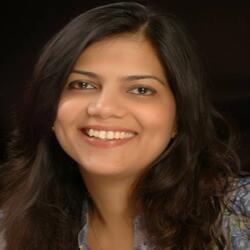 Atibhi is a mobile marketing and product professional with over 16 years of experience in helping clients successfully leverage and reach out to their audience who are primarily on devices.
Her ability to appreciate media dynamics and the role of mobile advertising for marketers comes from her experience in Mindshare, where she was leading mobile advertising for the APAC region. Atibhi's ability to translate market requirements to product strategies comes from her experience with Yahoo! as a Regional Product Manager, Mobile for 5.5 years. Yahoo! gave her the cutting edge experiencing on building and scaling Yahoos mobile presence in SEA region across their mobile sites and applications ecosystem.
Deeply committed to continually finding ways to drive the future course of the medium , she makes sure of investing her time in educating on mobile through associations with Manipal Global Education Services where she has designed the mobile marketing courseware.
She has undertaken various speaking opportunities on mobile media with education institutes and is deeply engaged with the startup community as a speaker, mentor and panelist across events.
In an attempt to share some of her knowledge to the community at large, she writes regularly and some of her thought leadership pieces on mobile have been published across platforms.
As of Sept 2016 , Atibhi is also empaneled as a consultant with Google Labs for Mobile UX.
As of 2015 , Atibhi has launched her company, The Mobixpert , a mobile services firm committed to providing clients top class mobile experiences and scale in their marketing efforts through the medium.