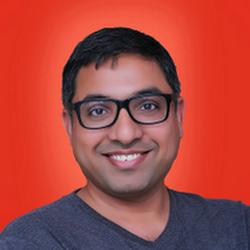 Anil started early in 2004 in Google and became a search engine marketing specialist helping Indian pure play Internet companies win the early adopters of Internet. 
The launch of YouTube in Asia Pacific markets in 2010 changed gears and Anil joined as the first crew member of the video rocketship in Singapore helping launch YouTube monetization in the 6 markets from 2011 to 2013. 
As an early evangelizer of online video, Anil has been deeply passionate about bringing together data and storytelling and unlocked the upstream branding challenges where he truly found his sweet spot of creative storytelling, facilitating C-level engagements and data-led ideation. Anil, as part of the founding BrandLab team has designed and delivered hundreds of brand workshops in a little over 5 years across global markets including New York, Japan, Australia, India, SEA  with clients like Samsung, Unilever, Moto BR, and Nissan JP. 
In his current role, Anil drives video growth for one of the fastest growing YouTube businesses in the region, Vietnam. He is passionate about Design Thinking and spends his other hours slow-cooking a perfect Hyderabadi Dum Biryani.