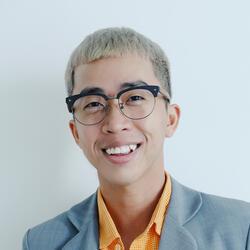 Anh Le (Daniel)
Country Digital Manager & Category Marketing Lead
I am currently the Country Digital and Category Marketing Lead of Philips Personal Health, specialized in Floorcare products (Canister, Sticks and Robotics).
After 1 year, I helped Philips to do Digital transformation from zero to hero in Domestic Appliances industry with key successful "Tet campaign 2019" which won Best Media Orchestration at YouTube Work Awards 2019
I started my career as a project manager for video platform at HTV3 and then I became one of 1st generation of Lazada group when they started up in Vietnam, 2012. I am proud of contribution into a lot of Marcom activities during 3 years to help Lazada to become leader of e-com platform at that time.
Moving to agency industry, I had been Senior Digital Manager at Mindshare Vietnam and taken care for Unilver brands, especially Oral care (P/S, Closeup) and F&B (Knorr, Wall's, Lipton). During 3 years, I had been driving a lot of successful campaigns such as Closeup "Find a Perfect match", Knorr "The Recipe Doctor" or P/S "Unlock rural for changing brushing habit to prevent cavity" which won Gold Prize at Smarties and Mob-ex Awards.
With me: "I love to try new stuff and a big supporter of innovation which is the most relevant to brand's business and can help to deliver brand's objective."
                  "It's always easy to stick to my boring old and routine, but be open and willing to try new things which can make me to do something different and outstanding."
Background: Master of Science, Sungkyunkwan University, South of Korea