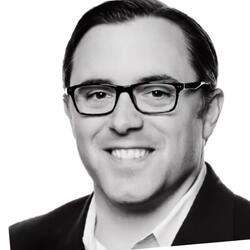 Andrew McCauley
Chief Strategy and Innovation Officer
Andrew McCauley is Chief Strategy and Innovation Officer of MMA Global. As a member of the executive team, Andrew is responsible for driving growth and innovation across MMA Global. He leads the organization's portfolio of Think Tanks which bring together the industry's top executives and thought leaders to discover insights that change the industry and enable them to deliver against today's growth challenges. An experienced general manager and senior product executive, Andrew has developed an expertise in transforming service-driven business models into scalable, productized, profitable, high-growth subscription businesses.
Prior to joining MMA Global, Andrew was a Group Vice President at Gartner Inc., a global provider of subscription-based information services to enterprise executives where he managed the lines of business serving executives in the Marketing, Sales and Customer Services verticals. In 2012, Andrew co-founded a board-authorized organic start-up focused on serving the needs of Marketing executives which has grown to become the most successful organic growth initiative in Gartner's history. A seasoned executive, Andrew has led the strategic acquisition and integration of multiple companies and spearheaded the successful return to growth of some of Gartner's important business lines.
Andrew joined Gartner from Archstone Consulting, a boutique management consulting firm, where he was a Director. During his tenure with Archstone Consulting, he worked with leaders across many industries including software, consumer packaged goods, and pharmaceuticals, to address a variety of strategic and operational issues.
Prior to joining Archstone Consulting, Andrew spent two years at a SaaS start-up with the mission to simplify long-term strategic planning through software that enabled on-demand strategic scenario analyses.
Andrew started his career with Deloitte as a Certified Public Accountant. He holds a bachelor's degree from Houghton College, an MBA from the Simon Business School at University of Rochester, and a certificate in Driving Digital and Social Strategy from Harvard Business School Executive Education.