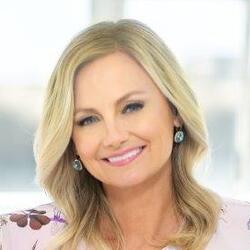 Alicia Tillman
Former Global Chief Marketing Officer
Alicia Tillman has served as the Global Chief Marketing Officer at SAP since 2017. She is responsible for building and accelerating the company's worldwide marketing strategy, including building its demand generation strategy and elevating its brand recognition. As CMO, Alicia has spearheaded a number of initiatives and campaigns designed to tell the deeply human story of SAP. As the COVID-19 pandemic upended businesses across the globe, Alicia led the effort to curate innovations and thought leadership to support customers in the most impactful ways.
These efforts, among others under Alicia's stewardship, have resulted in SAP's ranking as the 17th most valuable brand by Brand Z, and continued growth of SAP's brand value by over $18.5B since 2017. Alicia is currently named the 11th most influential CMO by Forbes and serves on the Global Board of Directors for the Ad Council and the MMA.
Prior to her role as global CMO, Alicia was the Chief Marketing Officer of SAP Ariba, the world's largest business to business commerce network. She was accountable for the development of the marketing strategy across the globe and rebuilt the company's 18-year-old brand within her first seven months in the role. During her tenure, the business achieved double-digit revenue growth for eight consecutive quarters. She also spent 11 years at American Express, serving as the head of Marketing and Business Services after leading Public Affairs, Corporate Communications and Media Relations for the Global Business Travel division.