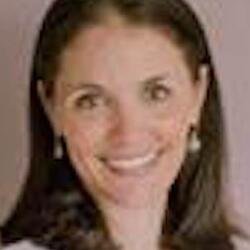 Alice Colarusso
Vice President Digital Acquisition Marketing
Alice Colarusso is the Vice President of Digital Acquisition Marketing in the Global Commercial Services division of American Express. Alice is responsible for engaging and converting business prospects throughout the digital journey. She leads the digital strategy to drive performance across segments and channels including paid media, search, affiliate partners, our website and digital applications. Alice recently began this role in August 2017.
Alice has a decade of marketing experience. Prior to this role she led the US Customer Marketing Small Business team responsible for welcoming, nurturing and retaining the company's large base of small business customers. She led a growth transformation delivering double digit growth rates driven by multiple innovations including digital first strategies across the life cycle, tapping into the power of inbound touch points and making the most of the moments that matter for customers.
Prior to this role Alice held a number of marketing roles at American Express. She received her MBA from NYU Stern School of Business and a BA from Bowdoin College with a double major in English and Spanish. Alice lives in Rye, New York with her husband Tony and three small children.