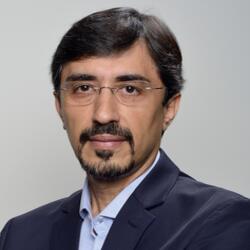 Ajay Kakar
MMA India Board Member; Chief Marketing Officer
Aditya Birla Capital Limited
Ajay Kakar is the Chief Marketing Officer at Aditya Birla Capital Limited (ABCL), the holding company of all the financial services businesses of the Aditya Birla Group.
Aditya Birla Capital is a first of its kind mother brand in the Indian financial services industry, offering a wide spectrum of money solutions through its subsidiaries, that can meet all the life time money needs of its customers. The company, through its subsidiaries, enjoys the trust of over 20 million customers, across it's Protecting, Investing & Financing Solutions, that include Life Insurance, Health Insurance, Mutual Funds, Home Finance, Wealth Management, Stocks & Securities and Personal Finance.
Ajay brings over three decades of expertise in consulting and financial services marketing. Prior to Aditya Birla Capital he headed the central brand team at Reliance Capital and before that, spent 14 years as Executive Director at Ogilvy and Mather, where he headed dual portfolios of Financial Practice and Public Relations.
Ajay has been invited to partner many industry bodies in an advisory and office bearer capacity; like the Association of Mutual Funds in India (AMFI), Securities and Exchange Board of India (SEBI), Public Relations Consultants Association of India (PRCAI) and The Advertising Club of India. He is currently on the Board of Trustees of the India Brand Equity Foundation, an initiative of the Ministry of Commerce, Government of India.