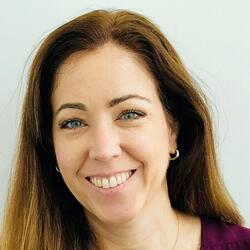 Adriana Daantje
Vicepresidente de Producto y Operaciones
Adriana vive en los Estados Unidos desde 2008 cuando llegó de su país natal, Venezuela, tras desarrollar una exitosa carrera en publicidad digital para varias compañías, incluyendo Starmedia,Up-Mobile y Connectium Limited.
Como inmigrante de primera generación, logró establecer una buena reputación por su compañerismo y liderazgo en Cisneros Group, desarrollando soluciones innovadoras de publicidad móvil para el mercado hispano.
Apasionada por la industria del marketing digital y las audiencias hispanas en general, Daantje trabaja como vicepresidenta de Producto y Operaciones en Adsmovil desde la ciudad de Miami, Florida.
Daantje se tituló en Administración de Empresas y Marketing en la Universidad Metropolitana de Caracas, Venezuela.
Adriana came to the U.S from her native Venezuela in 2008 after developing a successful career in digital advertising for several companies, including Starmedia, Up-Mobile and Connectium Limited.
Passionate about the digital marketing industry and Hispanic audiences, Daantje serves as the VP of Product and Operations at Adsmovil and is based out of Miami, Florida
Daantje received her degree in Business Administration and Marketing from Universidad Metropolitana in Caracas, Venezuela