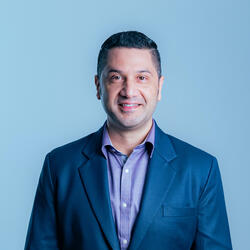 Aditya Aima
Managing Director - Agency Business
Post the acquisition of brand POKKT, AnyMind Group has further augmented and fortified its place in the Ad-tech Industry. With over 2.8 billion mobile gamers and an unprecedented growth in time spent and sessions per day, mobile in-app gaming is a channel which marketers are increasingly seeing as an invaluable ally in their marketing outreach.

AnyMind is one of the foremost tech companies in the Marketing, Entertainment & Brand Enablement space. With over 1200 employees, across 17 markets, we are among the top 10 most funded start-ups in SEA. With award winning products ranging across, in-app gaming audience aggregation (POKKT), premium web publisher marketplace (APM), talent incubator for KOL growth, proprietary platform for Influencer Marketing (AnyTag), KOL D2C businesses (AnyFactory) and management of Social Media channels/accounts for brands & influencers.

Currently, I manage a team of superstars who work with me to help our agency partners across the region in delivering data led, performance based, advertising solutions across the myriad channels under the AnyMind umbrella.