May 3, 2021
Submitted by Nabd
Dubai, United Arab Emirates, Sunday May 2, 2021 | Nabd, the largest personalized Arabic news app and platform, has launched a new section giving business users access to local, regional, and international financial markets data and up-to-the-minute economic news and information, in Arabic language.
The new content offering provides business leaders and financially-savvy users with real-time financial data (indices, commodities, currencies, stocks, and more), personalized for them based on their engagement and geolocation.  The new business content, available in Nabd's economy section, allows users to monitor real-time data, view interactive charts, and receive actionable business news.
"This strategic launch is in-line with our commitment to provide Arabic users across the globe with reliable data and information that matters to them, in a seamless, beautiful, and native user experience. Our business users will get access to real-time financial markets data and insights, enabling them to make better daily financial decisions and stay connected to the constantly changing business world", said Mr. Abdur-Rahman El-Sayed, the Chief Executive Officer at Nabd.
Over the years, Nabd has grown to include a wide variety of personalized and diversified demanded content for its users, including live football match scores, live TV channels streaming, light-weight entertainment video feeds, weather information, and today real-time financial market data, as well as Arabic content and videos in verticals such as local and international news, health, beauty, travel, science, technology, sports, cooking, and much more.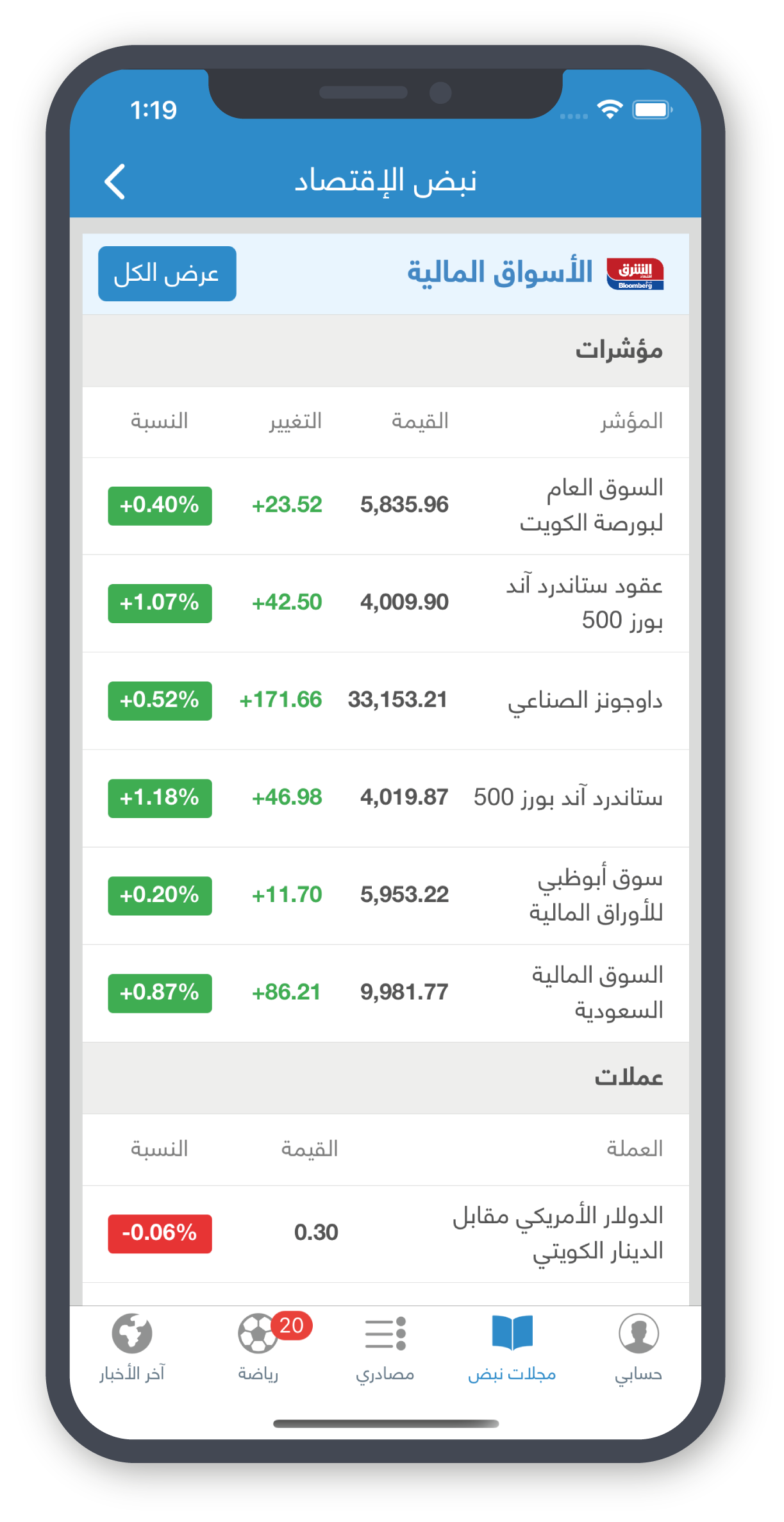 About Nabd  (https://nabdapp.com/en/)
Nabd is a Personalized Arabic Content Reader, enabling users across the globe to stay up-to-date with their favorite topics on the go. Today, Nabd reaches over 25 million users, generating over 2 billion page views every month, making it the biggest Arabic app globally. It is currently available for iPhone, iPad, and Android devices, and on the web via the Nabd.com portal.