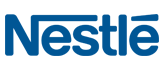 Steven Pollack
Mobile in 2017
We have all been guilty in the past of predicting that "this will be the year of mobile". But I wonder if we're actually about to enter a post-mobile world? What I mean by that is that we'll stop thinking of mobile as a separate entity. Mobile best practice will become firmly embedded in client and agency thinking. We'll stop asking "what are we going to do about mobile?". It will just naturally form part of our communication plans along with Social, PPC etc.
So, some specific thoughts:
Agencies will move more and more towards fully integrated planning teams, moving away from silos of specialists.
Twitter will continue to innovate and deliver solutions that clients find useful and effective.
Snapchat will be a big winner. It is already starting to prove its effectiveness.
Chat apps will develop and grow beyond simply Chat in much the way that it has done in China.
Tech consolidation will continue. There are currently far too many business chasing a limited amount of revenue.
Above all, the winners will be those who can deliver audiences, data and innovative solutions in language that clients can understand. The industry (not just mobile), is infected with far too much jargon. It's not clever. It's a barrier which stifles growth.
One final thing that we can be certain of. 2017 will be another exciting, fun and challenging year for all of us. Which is exactly how we like it.
---
Stephen Upstone
A move from traditional digital KPIs towards brand metrics Traditional digital metrics like clicks and views are useful, but do they actually help brands prove the ROI of their marketing campaigns? At best it takes additional research to interpret the impact of clicks, at worst they have no correlation with sales. In 2017 expect to see a move towards brands using proven brand metrics like purchase intent and brand awareness to buy and evaluate the success of their digital advertising campaigns.
Real time optimization powered by artificial intelligence Having championed artificial intelligence for four years at LoopMe, and throughout the last decade, it's clear that AI is going to be massive in 2017. Across the industry companies are rushing to integrate it in their offerings, while brands are looking to improve their marketing with AI. One of the most immediate ways it can be used to improve mobile advertising is to close the feedback loop, using in-flight campaign data to optimise campaigns in real time, improving results and reducing wasted impressions. More effective mobile advertising campaigns are definitely on the horizon next year.
Using mobile data to prove attribution Attribution is the holy grail of advertising. As mobile data grows to include more and more location, behavior and even transactional data, marketers will begin linking online brand advertising to online and offline sales. A perfect link may not be achievable over the next 12 months, but mobile data holds the key to proving attribution.
The year the industry solves brand safety & viewability Brand safety and viewability have rightly been at the top of the advertising agenda for the last few years. With the launch of programs like TAG, as well as the continued success and advancement from companies like Moat, IAS, Double Verify and Forensiq, 2017 should be the year we can finally put the issue to bed. As the industry becomes more transparent and technology improves, there will be absolutely no excuse for advertising which does not deliver on brand safety and viewability.
---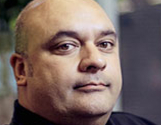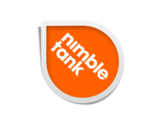 Chris Minas
2017: The year of Mobile Transformation
Over the last two decades we have seen how digital technologies have transformed industries, business and behaviours. More recently, over the last seven years, we have seen an even more profound positive impact to business, behaviour and engagement through the use of mobile smartphones, apps and mobile web. The use of mobile is helping transform business and right now, this very minute that you are reading this sentence, is the most exciting and rapidly changing time in human existence. And time waits for no-one.
Here are just a few of the trends we predict to be big news in 2017 & beyond in the world of mobile transformation.
Artificial Intelligence (AI)
AI within mobile applications will become more common in 2017. AI is progressing quickly whilst there is already a proliferation of practical AI's, contextual assistants, bots and digital concierges right at our fingertips, notably Siri, Alexa, Cortana, Google Now, Clara, Amy & M. However, these intelligent helpers aren't so 'helpful' when it comes to playing well together. Once they "talk" to each other via mobile apps it will create a more connected experience for us all, enabling even greater business transformation in the next 5 years.
Customer Experience
Technology has transformed the customer experience over the years... now imagine how your life, your brand, and your industry will develop between now and 2020.
Gartner predicts that by 2020 customer experience will overtake price and product as the key brand differentiator. By 2020, customers armed with more technologies than we can imagine will be demanding more from your organization's customer experience.
Furthermore, Gartner make it clear that CX is rising up the food chain stating that "50% of product investment projects will be redirected to customer experience innovations in 2017."
The biggest disruption in CX has been
the rapid global adoption of the smart phone, consumer's addiction and personal attachment to their connected devices, and the rise of on-demand Apps such as Uber which offer a better experience, at a better price. Many users who have used Uber, would prefer never to use taxis again. The experience is more personal, streamlined, and clear.
In 2017 we will see an increased emphasis on CX. Remember that customer behaviour is the biggest driver of transformation, not technology in isolation that is just the enabler. Win by making CX your top priority and build better services that make your customer's lives easier.
Enterprise
The enterprise has been dramatically evolving thanks in part to increased business adoption of cloud, heightened security, and new standards in customer experience based on rising expectations. Mobile in particular has been a hot bed of enterprise innovation as many organisations in 2017 will look to BYOD with the strategy of corporates moving from "thinking mobile" to thinking about "mobility."
Bots and Messaging
Messaging apps are now bigger than social media apps in terms of monthly active users. They are also bigger than texting. And thanks to WhatsApp, Facebook Messenger and We Chat – chat is the key interface between friends for most consumers. This in turn is transforming customer care. Many customers would prefer to interact via chat in Apps than to make a call. Facebook announced the launch of chat bots – AI powered software intended to simulate a conversation with users – and many other platforms are opening up to enable conversations with users – and in 2017 many other platforms are opening up to enable conversations with people or bots via messaging on mobile.
We predict conversational commerce, messaging with brands via chat, and in-app customer care to be an immediate powerful trend in 2017.

Pratick Thakrar
Rise of Personal Marketing. Audiences increasingly tire of digital marketing practices; like searching on Client X website and then being bombarded with Client X Ads on every site they subsequently visit. In a bid to improve customer engagement, 2017 will see marketers looking to capture more 1st or 2nd party data about their customers to deliver enhanced personalised experiences by device.
Mobile Payments go into overdrive. With Apple making mobile payments available at a simple tap of a finger; making and receiving funds has never been easier. Retail experience will move into the 21st century and look to deliver mobile friendly experiences to drive immediate sales.
Virtual Reality, grows up? Around 2.5million VR headsets are expected to have been sold in 2016, along with 10m VR games. 360 will go mainstream, with VR not too far behind. Watch out for big brands wanting to deliver their first VR experience.
---
Tom Pearman
Mobile in 2017 is set to be a fascinating year driven by machine learning and underpinned by super-charged data. But with this rapid acceleration towards an increasingly connected world, privacy and consent will be paramount.
As we move towards programmatic trading ubiquity across all digital platforms (including mobile, desktop, tablet, TV and OOH), machine learning will stem from the high quality technology in market. The true value, however, will continue to lie in data, driving value in the digital market with increased accountability and scrutiny over data sources. Research shows that clients and agencies are increasingly demanding to understand where their data is from, leading to the need for more robust and verified data sets. As this trend grows, the 'black box' digital models will start to erode as greater transparency is demanded.
As greater transparency becomes the norm, the need for every part of the industry to comply with regulation in light of GDPR will grow too – not only in a bid to grow our sector but to help clean up the industry of all its ambiguity. Despite the turbulent economic climate, a number of ad tech IPOs are expected in 2017, potentially starting with the IPO of Snap Inc.
Continuing in the consumer facing world, IoT (and connected homes in particular) will become commonplace, with the growth in AI and voice powered tech through the likes of Amazon Echo.
Whatever happens next year, 2017 will surely be a ground breaking year for mobile. So much will change and new challenges will appear, but the power of the mobile device will only grow; the companies that can best align themselves to fast streams of growth will become stronger and more successful.
---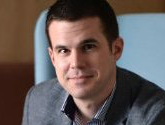 Nick Pestell
Planning with mobile in mind - I predict we'll see brands planning for mobile at the start of the creative process, building specifically for the mobile feed and with the platform in mind.
Better video content for mobile, and much more of it –  As people are sharing and engaging with more video content than ever, brands will become increasingly sophisticated in their use of video creating ever more expressive and exciting work.
Real-time content –  I'm excited to see platforms such as Facebook Live and Instagram Stories really take off as more brands experiment with real-times campaigns. In 2017, this will be aided by new streaming technologies, better content, faster connection speeds, and bigger data plans.
Chatbots and AI go mainstream – Brands will harness the power of technology to take positive customer experience and service to the next level. With the growing popularity of bots, 2017 is going to be all about super-charged personalisation on mobile.
A focus on real business objectives – The shift to mobile has made it harder for marketers to really understand how their campaigns are performing. In the coming year,  I think we'll see brands focus more on real business outcomes and not just media measures. To help them tackle this challenge, we'll constantly improve our people-based marketing approach, across devices and platforms, working with more third parties and research partners.
---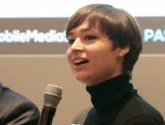 Nicole Amodeo
Today, digital advertising budgets are largely skewed towards media investment with a fraction left over for creative development.
While this spending focus has given us real-time data and targeting tactics to reach a perfect audience, an unfortunate side effect of this approach is that the message is often an afterthought. We miss valuable moments and context; delivering the same ad to very different consumers.
With ad technology such as dynamic creative, we will continue to explore new ways to deliver more personalised and data-driven ads. However, with this power comes great responsibility. We must avoid relying too heavily on this technology alone as it can lead to excessive frequency and spammy ads (think of the templetised e-commerce ads that follow you around the internet, even after you bought something).
In 2017, we will continue to lean into opportunities that real-time access to data and programmatic buying can bring us. We will learn more about our consumers than we have before and unlock new creative possibilities.
We will create closer connections and collaborations between media and creative teams so that these new insights will inform beautifully-designed ads (not just informed by the technology). Next year, we will begin the shift to a more productive investment distribution between media and creative to provide value at every impression.