Campaign Summary

Social media has radically changed the way brands and people communicate. To connect better with its customers, Avianca created Carla, a chatbot that provided an intuitive new channel for customers to interact with the brand.
Strategy
Objective and Context:
Social media has radically changed the way brands and people communicate. Messaging apps have become the new social media apps. Avianca sought to enhance relations with its clients by creating Carla, a chatbot that humanized the brand and connected with passengers in an authentic way.
Creative Strategy:
Carla is the perfect travel assistant, with a unique personality aligned with airline's identity. It is expressly designed for improving the digital experience of the traveler.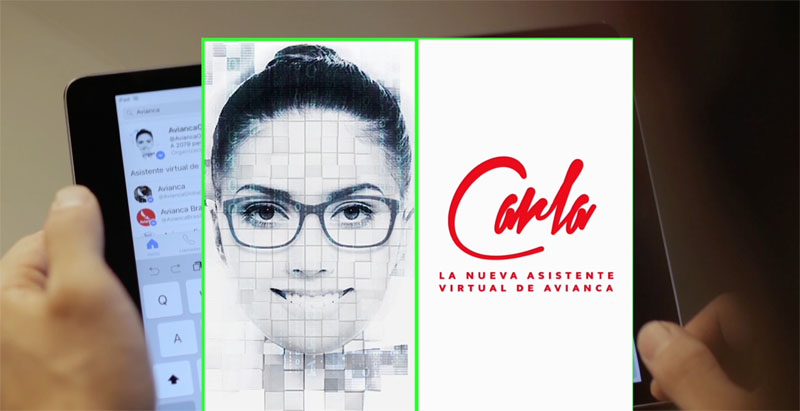 Execution
Overall Campaign Execution:
Avianca developed and launched Carla in just six weeks, leveraging the existing prototype and collaborating with Accenture Interactive customer experience specialists and mobility and industry experts.
Carla enabled Avianca's customers to confirm itineraries and flight status, locate luggage for domestic flights in Colombia, and do their check-in all using a mobile device. Customers can also consult Carla regarding ticket refunds and use it to provide real-time feedback to Avianca's customer service. Carla supports several travel-related queries beyond those provided by single-purpose industry chatbots. For example, Carla can show customers weather forecasts for their destinations, and alerts can easily be set to remind travelers to pack their passports or pick up clothes at the dry cleaners before heading to the airport.
Results (including context, evaluation, and market impact)
Carla has enabled Avianca to connect with more than 28 million customers in a simple, intuitive way, offering helpful services on a platform they use daily (like Facebook), and is one of the first virtual assistants to be launched in Colombia.