February 22, 2021
Submitted by Niraj Ruparel, Head of Mobile and Emerging Tech, GroupM
With rural spending overtaking urban markets due to higher agricultural incomes, and decent rain and government stimulus harbouring hope of a faster bounce back, 2020 maybe a year of rural markets in India.
There is a clear rise in demand from Rural India due to the large number of migrant labourers going back home and thus fuelling the demand at a rate higher than before. Thus, there is no surprise that consumer companies are focussing their spending on rural markets with promotions, products and offers.
However, there is a large population with no or limited access to the internet. For this less connected group, voice technology has been not just a convenience but a necessity. Interactive services accessed on standard telephone numbers are a key source of information and education – and as AI-driven voice recognition technologies have evolved, these services have become increasingly sophisticated and have provided brands with unique opportunities.
In India, even Google Assistant can be accessed without the internet, simply by calling a phone number. Google Assistant is available in nine Indian languages, while Alexa is only available in English and Hindi. Having said that, even the addition of Hindi has been a boon to the Amazon smart speaker. As they go regional, they would find more fans for their technology with more people adapting to it. The sonic identity and personality of Alexa in Hindi is so powerful that we're seeing a lot of people engaging with her. Close to 1 million people have proposed to Alexa already.
Cost is one important factor driving the underprivileged to feature phones, which means that the only way to access interactive services is via voice. But there's another potent driver that has made voice tech a particularly useful tool for this demographic: education. The adult literacy rate in India is 73.2% - meaning 26.8% of adults (almost 370mn people) are illiterate. Even as cheap smartphones grow in popularity, voice remains the king. Voice is going to be important in the near future because in a market ecosystem like India, the next couple of million consumers, who are going to come on board, might not be conversant with typing at all.
Out of the active 958 million, mobile subscribers in India (based on the date of peak VLR in June 2020) the share of rural penetration is roughly around 46%. A major chunk of these rural users have basic feature phones and there is resistance in upgrading to a smartphone, considering the price difference and battery back-up issues in the absence of regular electricity, digital illiteracy and network issues. 
In light of the above facts, how do brands reach out to these users in rural or for that matter even to the underprivileged in the urban areas who use a basic feature phone. It is estimated that roughly 350-400 million of mobile users are on feature phones on 2G networks. Mobile, no doubt, is the best media for reach but then if these users are out of the digital landscape, how do brands reach them for promotions. The answer still lies in the conventional mobile modes of communication – Text and Voice broadcasts. While text may have its own challenge and solutions, Voice is still the preferred choice of media consumption for many of these users, especially if the communication is in their language of choice with an interesting content-laced promotion. While thinking as an urban smartphone user, we may say that we don't respond to promotional voice calls, yet there are a significant number of other smartphone users (besides the urban poor and rural feature phone users) who do – after all we are a country with 1.3 billion people. 
Brands from FMCG, e-commerce, NBFC and many other sectors are the ones increasing their spending in such markets after having perfected the medium over a period of trial and error. The biggest and the most effective change is in the creative content of the voice call broadcast. Gone are the days when a brand used the same radio advertisement or TVC advertisement to broadcast over a voice call to a mass audience. Now content is devised specially for voice calls to replicate the experience of a phone call which leads to higher listenership and engagement from consumers.
Examples of voice creative or platforms being customised for voice broadcasts calls leading to all-time high engagement levels are evident from the learnings of:
A leading financial product company using near-real p2p sounding voice broadcasts based calls to its customers.
An entertainment show engaging users with voice broadcasts – again sounding like a near real phone call and driving viewership for the show.
One of the leading E-comm brand targets specific audience in semi-urban markets over regional language voice broadcasts, educating users about the features of the platform.
An FMCG brand targeting women audiences with humour laced content tips leading to higher opt-in ratios from the users.
A TV channel promoting rural and semiurban users over voice broadcasts to watch a show and set a reminder/alarm for the show time by pressing a key on their phone during the broadcast call led to more than 3% users responding for alarm setting.
An FMCG brand targets users who may have a pre-existing ailment with voice broadcasts about free doctor consultation in real time led to high number of people willing to engage.
The possibilities of engagement are endless on Voice and are reaping benefits to brands who use the medium in a tactical fashion consistently. 
What Works:
Customised creative designed for voice broadcast-based calls along with sharp and near accurate targeting of mobile users identified as the brand's TG are leading to higher listenership and engagement. Knowledge of user's preferred language of communication helps in customising the voice creative in respective language which further leads to higher engagement. Simple gratification based voice calls works wonders for the rural markets where a basic talk time recharge or data recharge gratification leads to users completing the call and also engaging with the message through a key tone press. Ability to monitor the responses and performance of a promotional campaign to macro levels like full listenership, duration of listenership, getting the numbers of opted in (interested) users, post campaign analytics, survey to opted in users to check brand score or recall help in designing future engagements.
Key Takeaways:
Limited access to internet, low literacy rate and proliferation of feature phones in rural area has made voice technology a need of the hour.
Marketers should customise creative for voice broadcast-based services after taking into consideration the user 's preferred language of communication as such creatives lead to higher engagement.
There is a clear rise in demand from Rural India due to the large number of migrant labourers going back home and higher agricultural income, thereby presenting an opportunity to brands to build and leverage voice solutions.
Build For Voice Case Studies:
Fastcard Ki Paathshaala a voice-based education IVR: In certain parts of rural India people struggle on a daily basis to fulfil basic needs such as food, electricity and water. Due to such conditions, children end up working alongside their parents to provide them a helping hand. Thus, the literacy rate in rural areas of the country are significantly lower than urban areas. Godrej Good Knight, a repellent brand, felt it can play an important role in a child's education, by offering protection from mosquitoes, which distracted them during their studies. With this insight Good Knight Fastcard decided to conceptualise 'Fastcard ki Paathshaala' – a voice-based education IVR – which could penetrate into rural markets and be an enabler of education. And, effectively bringing a school into their homes though a mobile phone.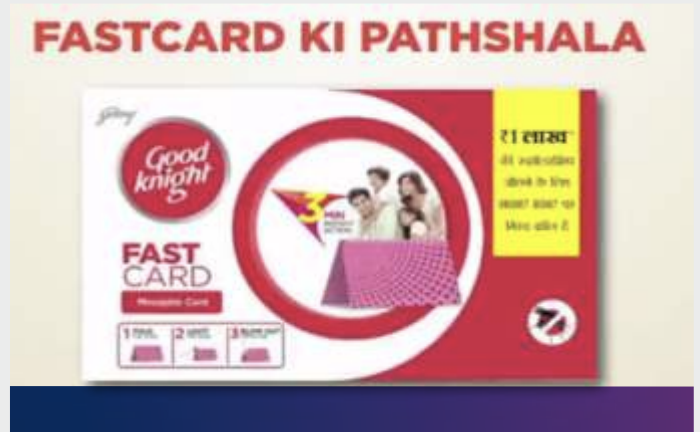 Alexa Guru – Here's another interesting story about voice technology. In a small school, 170 km from Nagpur, Alexa has turned into a teacher for kids. An Alexa fitted into a mannequin dressed as a teacher is changing the way students are learning in the Marathi medium school. 
Pocket Dentist - Voice-based platforms: In rural India, it is rare to find or get access to a professional dentist. In fact, most people go their entire lifetime without ever gettingto visit one. Since most households have access to a mobile phone, Colgate decided to use mobile voice technology to provide India's rural population with basic oral care as it avoids data dependency and doesn't limit access. Colgate created the "Pocket Dentist," which used voice recognition technology to answer questions about common oral health problems for individuals lacking access to dentists. Callers can dial the service and then hang up. Pocket Dentist returns the call, free to the caller, and answers common oral health questions. For less common queries, callers are connected to an actual professional dentist.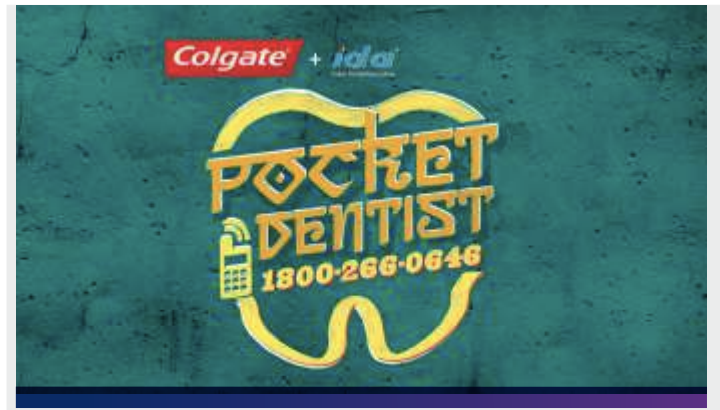 Colgate Audio Lectures With BYJU'S - Colgate partnered with BYJU'S, the education app, to give children access to free lessons. Each pack offered a free onemonth video tutorial subscription. We also converted the BYJU'S video content library available for consumers into audio format accessible to users who had to just dial a number from their phone. This enabled the audience without a data plan or not having a smartphone to get education through their phone in an easy and convenient manner. 
Last year, Mindshare took home a Silver Media Lion and Bronze Creative Data Lion at Cannes with the Infection Alert System for Lifebuoy soap campaign. The project takes live government data from rural community health centres. When infection reached a certain number in a local area, it triggered an automated voice calling system alerting nearby people in their local language, reminding them to take precautions, including handwashing.
And finally mSamvaad: India's largest audio-conferencing bridge solution 'mSamvaad' helps connect and engage leading brands to its audience in media-dark areas. A Voice-based solution uses the power of telecom as the key channel to engage, educate and create awareness through SMS, chat rooms and voice calls for one-on-ones as well as conference connections. It also enables a two-way communication on a selected basis. The key differentiator of the platform is that it operates on any phone and enables massive outreach in the most cost-effective way. With this platform roll, feature phones are also giving those cut off from the internet a taste of social media. The first project on this platform was for GSK brand Horlicks where callers could listen to and submit questions to actor and politician Ravi Kishan. A similar system was also used during last year's general election campaign, allowing thousands of village heads to dial into a giant 'town halls'.