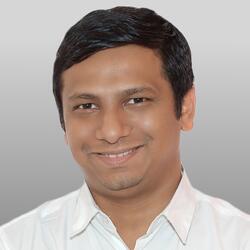 Dhiren is the Chief Customer Officer at Income Insurance, responsible for delivering commercial growth, customer acquisition and competitive share win. His remit includes product marketing, brand and segment marketing, customer experience, social/digital commerce, customer insights, media and the company's sustainability efforts. He is a seasoned marketer with more than 17 years of experience in managing brands across all Asian markets, with stints in China, Indonesia, Singapore and India.
He was previously the CMO, Asia for Kraft Heinz, managing a $1B portfolio across China, Indonesia, India, Thailand, Malaysia and other SEA markets. His responsibility spanned brand marketing, insights, media and R&D and a team of more than 120 people. During his time, the local jewels – ABC in Indonesia, Guanghe and Masters in China went through brand transformation through refreshing the propositions and significantly expanding the portfolio through innovations, resulting in a stronger single-digit top-line growth over 2+ years in the region. Some of the more notable achievements were driving "gender equality in cooking" with ABC Soy, re-positioning an iconic bean curd brand of Guanghe around "childhood memories" to appeal to a younger audience, expanding ABC Chili's product portfolio, driving expansion for Chinese Sauces under Masters and re-launching Heinz in India through well-crafted innovations. From a business transformation standpoint, he was involved in setting up China's digitally-enabled in-house agency and a dedicated product innovation unit.
Dhiren's earlier roles were CMO, Indonesia at Kraft Heinz, that came on the back of a global brand management stint for Unilever Asia.
He has been on Campaign Asia's Power List for Marketers for 3 years. He was most recently Jury Chair for Effie APAC 2022 and Chairperson for WARC Asian Strategy 2022. He has also chaired the Global WARC Effectiveness awards in 2021 and has been a regular judge at EFFIE APAC, EFFIE China, Campaign AOY and Campaign Women for Change juries for more than 3 years.