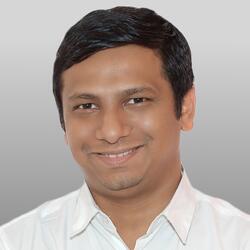 Dhiren Amin
Chief Marketing Officer, Asia
Dhiren Amin is the CMO, Asia for Kraft Heinz, a $1bn brand portfolio; with a commercial responsibility spanning brand management and innovation development. He also oversees the consumer insights, media and activation related activities for the company, covering China, Indonesia, India, Thailand, Malaysia, Singapore, Philippines and other South East Asian markets.
Dhiren joining the organization in July'16 as the CMO for Indonesia. He implemented a number of measures, aimed at improving the business performance and brand equity of the ABC brand in Indonesia, extending across the brand's full range of products – Soy & Chili Sauce, Ready-to-drink, canned foods and helped drive share growth, improved mix performance and sales growth for the organization.
Before joining Kraft Heinz, Dhiren worked at Unilever for 3 years as a Global Brand Manager for Vaseline Men, based out of Singapore, where he was involved in the re-launch of the brand in SEA and leading face-care innovations. Prior to this, he worked as a strategic planner for 8+ years in advertising with his last role being Head of Planning for McCann Mumbai.
Dhiren has a passion for social-responsible business driving brands, evidenced with the work for gender equality on ABC Soy and child intelligence improvement for ABC Sardines. He considers himself a digital novice, a Bollywood + cricket fanatic and a struggling writer.
Some significant professional achievements: -
Recently listed as Asia's most Influential Marketers by Campaign Asia – 2020 and 2018
Tracking at delivering a 10%+ sales growth for the $350Mn+ sauces business in China, through a sharpening of the brand mix.
Drove successful turnaround of the $100M Soy business, delivery strong sales and penetration growth in 2017 through a successful re-engineering of the marketing mix.
Drove a strong increase in consumption growth for Kraft Heinz's market leading Chili sauce brand in Indonesia, making it the brand with the highest consumption growth in 2017.
Authored a case for Stayfree (Women for Change) that earned a WARC Silver in 2013.