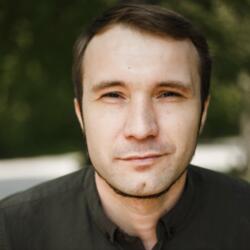 As Regional Head  at MGID SEA, Aros Dyshkant is the SEA representatives for developing full-range of MGID based business opportunities and overseas customized strategies for the region.
With a mandate to accelerate growth of the company and engage deeply with all participants in the Ad Tech ecosystem, Aros leads the sales, strategic partnership, and business initiatives for MGID SEA.
Having held senior positions in various global organisations, Aros is an adept, versatile and experienced with providing advice to each partner about the most relevant audience source to deliver innovation and value.    
Aros joined MGID in 2016 and has contributed significantly to the business growth of MGID, notably in Vietnam. He started his career as Native acquisition expert and has been actively involved in the digital scene, especially native advertising since 2000.
Aros holds a Bachelor degree in Economics in Kyiv National University of Economy.