DATT Unplugged Virtual
In the age of 1st  party, 2nd party and 3rd party, complexity proliferates in how marketers can use data to build deeper consumer relationships and as a strategic operating tool. To successfully navigate this data landscape, marketers must have a strategy in place that relies on clarity, transparency and compliance, while still providing a value exchange for the consumer.
MMA DATT Unplugged Virtual is a one-day event bringing together brand marketers, data and privacy experts and other thought leaders to discuss and define the future of data in marketing. This year's attendees will hear about: 
•    Building winning data strategies to execute world-class data driven marketing
•    How to leverage first-party data in a cookie-less world
•    Supercharging your martech stack for growth
•    Strategies and alternatives to the loss of cookies and identifiers and IDFA changes
•    Fostering a data-centric organization to drive better business outcomes
•    Making privacy and data governance a competitive advantage and much more
Attendees will learn how to implement a strategy that protects, leverages and builds trust around their most important asset—customer data.

Attendees Include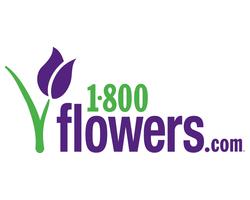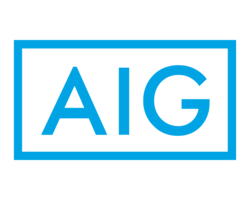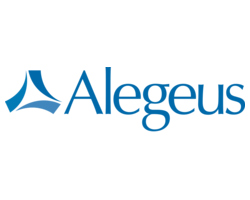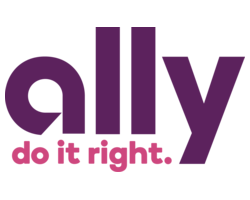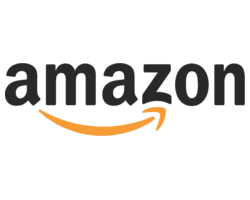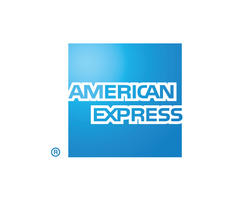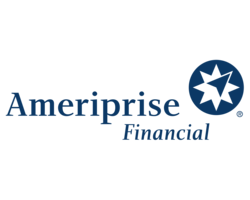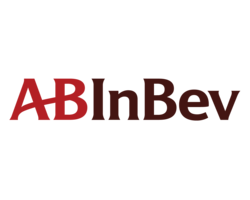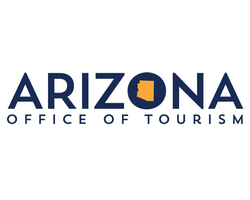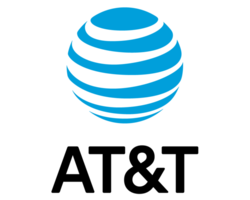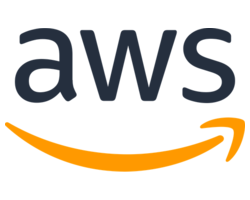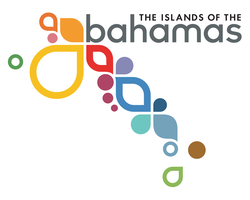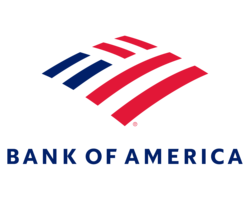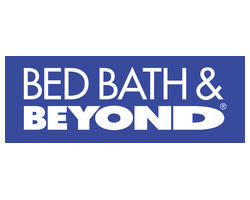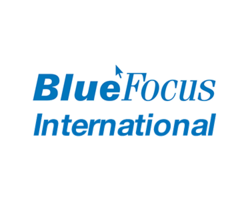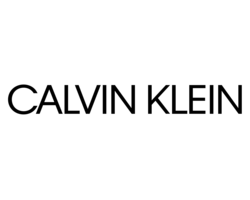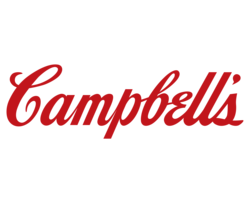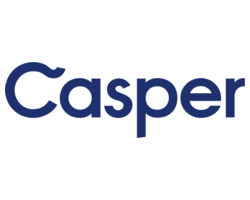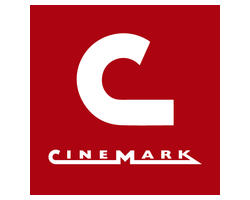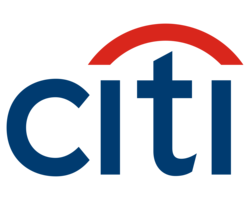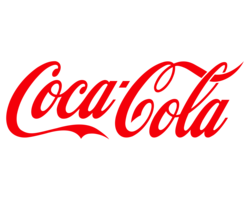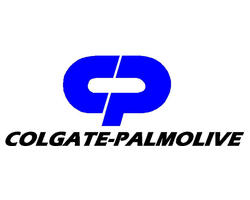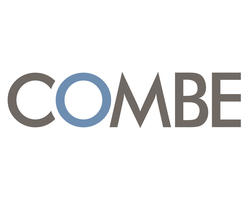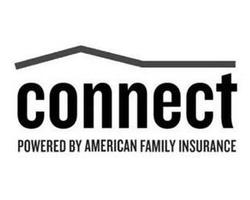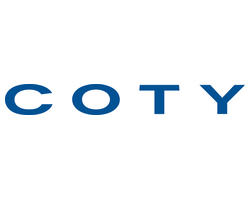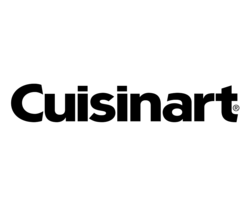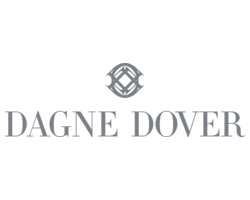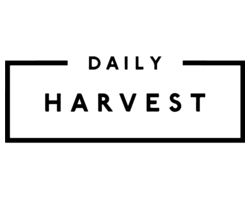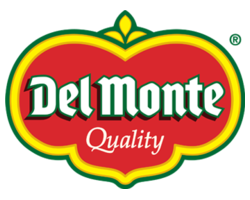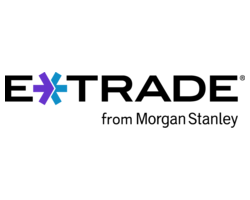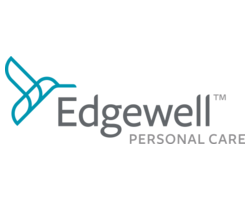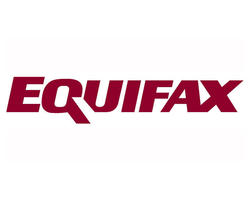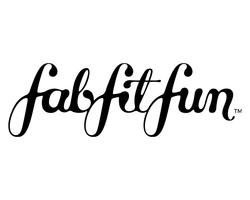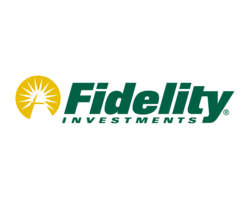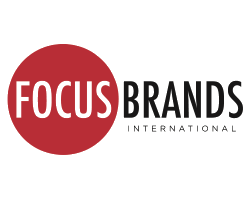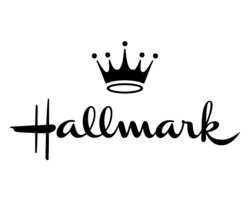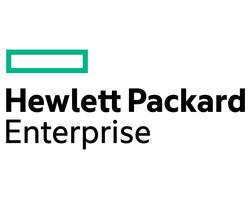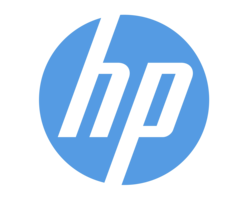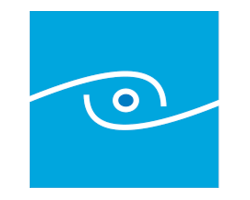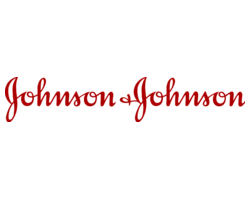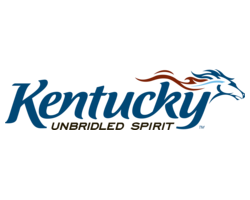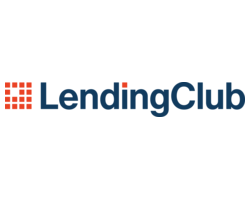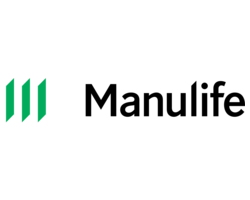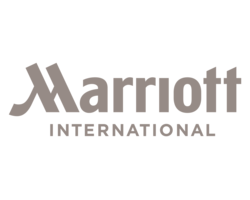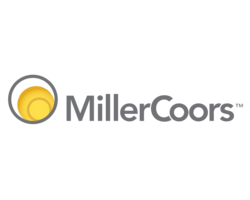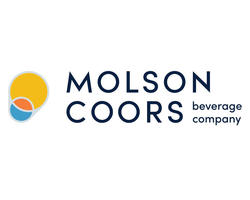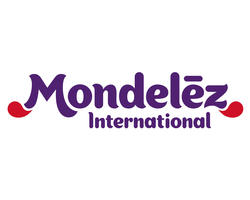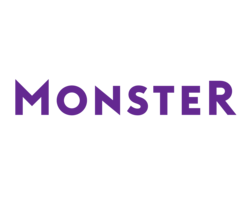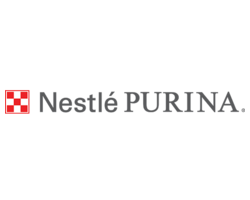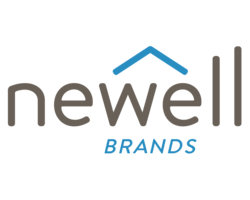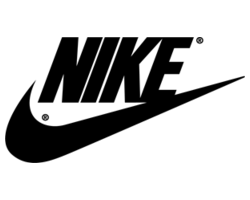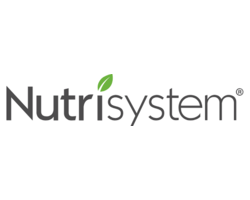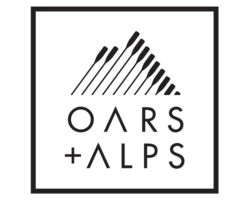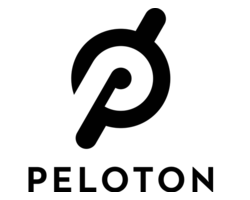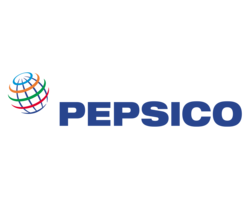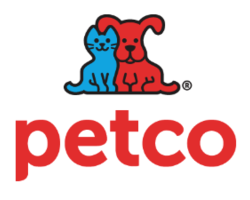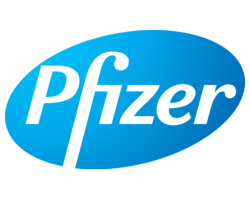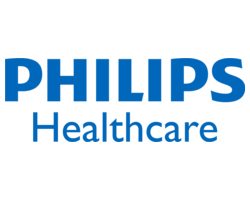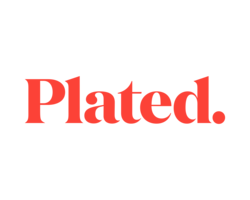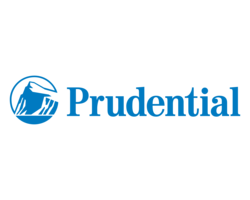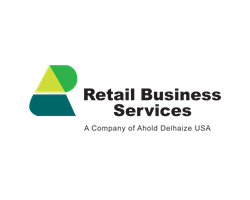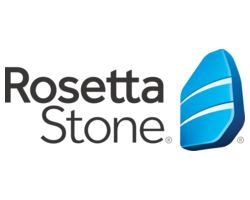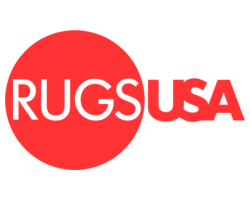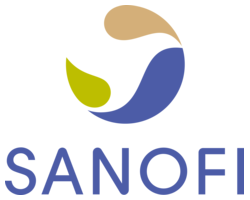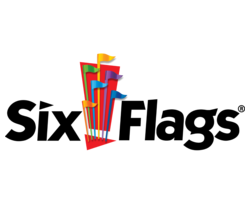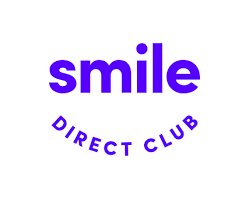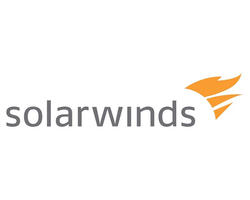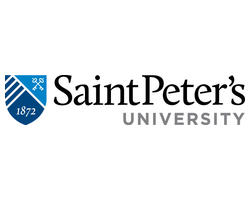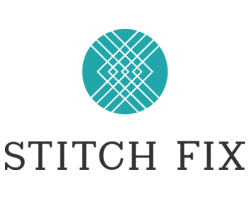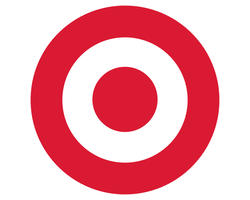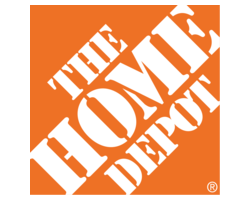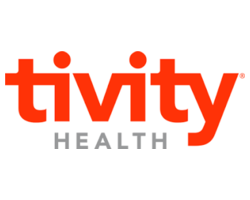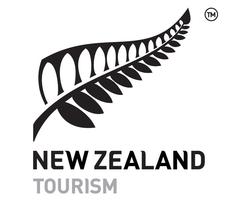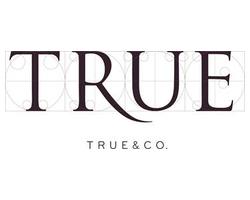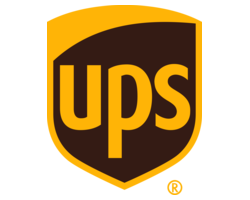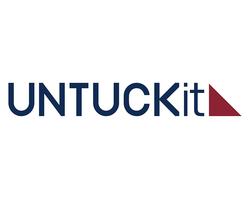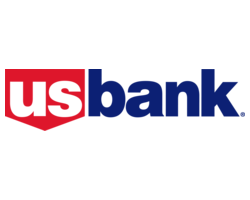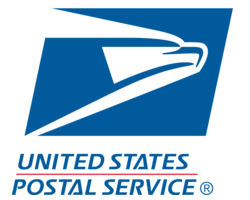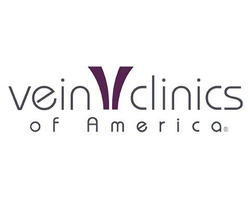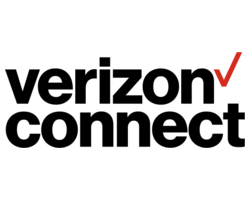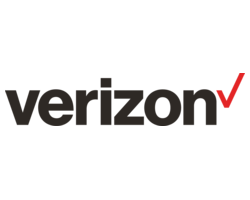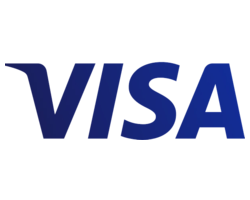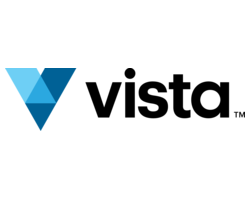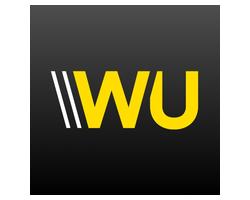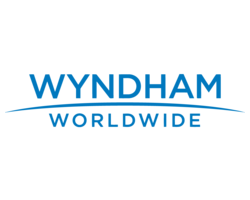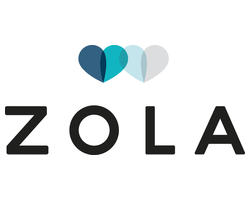 | Member | Job Title | Company |
| --- | --- | --- |
| | Account Analyst | Brandsymbol |
| | Account Coordinator | Foursquare |
| | Account Director | SPINX Digital |
| | Account Director | Salesforce |
| | Account Director | HAVAS |
| | Account Director | Direct Associates |
| | Account Director | Cosmose, Cosmose |
| | Account Director for P&G | Nielsen |
| | Account Executive | Yieldmo |
| | Account Executive | Viant |
| | Account Executive | Neustar, Inc. |
| | Account Executive | NCH |
| | Account Executive | Mightysignal |
| | Account Executive | Google |
| | Account Executive | Gimbal |
| | Account Executive | Amperity |
| | Account Executive | Amperity |
| | Account Executive | Amperity |
| | Account Executive (CFO) | Amperity |
| | Account Manager | VIZIO |
| | Account Manager | Rakuten Advertising |
| | Account Manager | Adapex.io |
| | Account Manager/Coordinator | Arizent |
| | Account Supervisor | Pragmatic |
| | Ad Measurement | Roku |
| | Ad Operation Executive | Tabmo |
| | Ambassador of Push | Pushologies Limited |
| | Analyst | Vanguard |
| | Analyst | DeMert |
| | Analytics | Signet Jewelers |
| | Analytics manager | Amperity |
| | Analytics Supervisor | Crossmedia |
| | Applied Science Manager | Conagra Brands |
| | architect | Salesforce |
| | Art Director | Financial Times |
| | Assistant Marketing Manager | Western Union |
| | Assistant Professor | Shanti Business School, Ahmedabad |
| | Assoc Director Marketing Sciences | PHD Media |
| | Assoc. Dir Acquisition Marketing, PBS KIDS Mobile Apps | PBS |
| | Assoc. Director, Digital Marketing Analytics | Merck |
| | Associate | Halkbank |
| | Associate | Accenture LLP |
| | Associate Dean of Undergraduate and Accelerated Master's Programs/Associate Professor | University of St. Thomas |
| | Associate Director | Wunderkind |
| | Associate Director | Cardinal Path |
| | Associate Director | AdSpark, Inc. |
| | Associate Director Media Strategy & Innovation | Merck |
| | Associate Director of Customer Success | Wunderkind |
| | Associate Director, Enrollment Marketing and Communication | Sam Houston State University |
| | Associate Director, Marketing | Boston Consulting Group |
| | Associate Director, Paid Media | IBM Watson Advertising |
| | Associate Manager, Content & Influencer Marketing | Walmart Inc. |
| | Associate Marketing Manger II | Hallmark |
| | Associate Media Director | Kroger |
| | Associate Product Manager CRM & Digital Marketing | Abbott |
| | Associate Sales Representative | National CineMedia |
| | Audience Planning Manager | Ford Motor Co |
| | Board Director | Upthetrade |
| | Brand Director | Mountainview |
| | Brand Manager | Campbell Soup Co. |
| | Brand Manager | Abbott |
| | Brand Marketing & Sales Enablement Lead | IBM Watson Advertising |
| | Brand Marketing Manager | ByteDance Inc. (TikTok) |
| | Brand Marketing Specialist | Cho Tot |
| | Buick, Media Strategy & Brand Partnership Manager | General Motors Corp |
| | Business Development | Flashtalking |
| | Business Development Associate | Foursquare |
| | Business Director | Capital One Financial |
| | Business Head | Collective Heads EMSPL |
| | Business Management Manager | Grupo Globo |
| | Business Unit Director | Hellosquare |
| | Cadillac Audience and Personalization Lead | General Motors Corp |
| | Campaign Manager | Mobiclicks |
| | CBP | Nielsen |
| | CEO | ZIOS Corporation |
| | CEO | Transparent Media Partners, LLC |
| | CEO | terrabiz |
| | CEO | Surveys & Forecasts, LLC |
| | CEO | SilverstoneCIS |
| | CEO | Prohaska Consulting |
| | CEO | MSS MEDIA INC |
| | CEO | Mobile High 5 |
| | CEO | MediaMash |
| | CEO | Luxcore, Ltd. |
| | CEO | Local Media Consortium |
| | CEO | KingIT Solutions |
| | CEO | J Darcey Consulting |
| | CEO | INFORMATICADEMENTES |
| | CEO | Harvest Enterprises Outreach |
| | CEO | GMF Consulting |
| | CEO | Everyday Innovate |
| | CEO | Danger TV |
| | CEO | Bubbl |
| | CEO | Bristol Advisory LLC |
| | CEO | Barclays |
| | CEO | BanterX |
| | CEO | Audiencerate |
| | CEO | AdAppT.mobi |
| | CEO, APAC & MENA | Mindshare |
| | Chief Accelerant | The Perl Group |
| | Chief commercial officer | Tremor Video |
| | Chief Communications Officer | Great Southern Wood Preserving, Inc. |
| | Chief Content Officer | Publicis |
| | Chief Data Officer | GroupM |
| | Chief Data Officer, Data-Driven Marketing | Equifax |
| | Chief Digital Officer | GroupM Pakistan |
| | Chief Digital Officer | Enlighten |
| | Chief Media Officer | Colgate-Palmolive Company - New York, NY |
| | Chief Operating Officer | Splash Worldwide |
| | Chief Privacy Officer | Sirius XM Radio Inc. |
| | CIO | True North Technologies |
| | CIO | LIH.com |
| | Client Business Partner | Nielsen |
| | Client Executive, Business Development | Direct Associates |
| | Client Leadership Senior Manager | Lochi Vietnam |
| | Client Partnership Manager | Kochava |
| | Client Servicing Executive | Leo Burnett |
| | Client Strategy Lead | Prohaska Consulting |
| | Client Success Manager | The Weather Company |
| | CMO | Unilever |
| | CMO | PINAR BEVERAGES |
| | CMO | Pen and Pebble Marketing |
| | CMO | Lumity |
| | CMO | Honeywell |
| | CMO | Grupo NotreDame Intermédica (GNDI) |
| | CMO | Forbes |
| | CMO | CubeSquare |
| | CMO | Brand Igniter Inc. |
| | CMO | AlterBridge Strategies |
| | CMT Go to Market Lead, LACA region | Western Union |
| | Co-Founder | Itchy Feet Animations |
| | Co-Founder | HUB Institute |
| | Co-Founder | Beyond Ordinary |
| | Co-Founder | AIM360Marketing |
| | Co-Founder & CEO | Laborem Edge, LLC. |
| | Co-Founder & CMO | kotlie.com |
| | Co-Founder & CRO | MediaMash.tech |
| | Commercial Manager | Gecko |
| | Competitive Intelligence | Epsilon |
| | Consultant | Trama Cultural Conaultoria |
| | Consultant | Private Practice |
| | Consultant | Numerator |
| | Consultant | MG Design Group |
| | Consultant | Ernst & Young |
| | Consultant | Ernst & Young |
| | Consultant | Citi |
| | Consulting | Kognitiv |
| | Consumer Insight Director | Suntorypepsico Vietnam Beverage |
| | Content Strategist | The Small Big Idea |
| | Contractor | Neustar, Inc. |
| | COO | Winclap |
| | COO | TenMax |
| | COO | MarCaps LLC |
| | COO | InterMedia |
| | COO | Faith Driven Consumer |
| | Council Lead | Facebook |
| | Counsel, Compliance and Policy | Network Advertising Initiative |
| | CPG Head of Industry | Innovid |
| | Creative Lead | ironSource |
| | CRM | E.L.F. beauty |
| | CRM Manager | Western Union |
| | CRO | NCS |
| | CS manager | Nielsen |
| | CSM | Google |
| | CSO | N-SHARE |
| | CSO/Partner | HIbou |
| | CTO | Digital Trends Media Group |
| | CTO | Chalk Digital |
| | Customer Experience Account Executive | SAP Global Marketing, Inc. |
| | Customer Experience Advisor | SAP Global Marketing, Inc. |
| | Customer Success Manager | AppsFlyer |
| | Data & AI for Growth Director | Bel |
| | Data & Tech Sales | IBM Watson Advertising |
| | Data Intelligence Lead | Publicis Media |
| | Data Partnerships | Digital Element |
| | Data Science | Anthem |
| | Data Scientist | SAS |
| | Data Scientist | IBM Watson Advertising |
| | Data Scientist | Chicago Bears |
| | Data-Driven Marketing Director, Digital Solutions | Equifax |
| | Demand Executive | Foursquare |
| | Demand Executive | Foursquare |
| | Demand Executive | Foursquare |
| | Developer | mazaka |
| | Digital Ad Ops Manager | Cox Media Group |
| | Digital Advertising Specialist | United Parcel Service |
| | Digital Analyst | Ford Motor Co |
| | Digital Commerce and Innovation Director | Procter & Gamble |
| | Digital Director | Allscope Media |
| | Digital Manager | Universal McCann Worldwide |
| | Digital Marketer | Kirk Digital |
| | Digital Marketing | Wells Fargo |
| | Digital Marketing | Bidstack & Rudy Learning about startups |
| | Digital Marketing and Advertising Mgr | Ford Motor Co |
| | Digital Marketing Manager | Ally Bank |
| | Digital Marketing Project Manager | Phoenix Team |
| | Digital Marketing Specialist | Fujitsu |
| | Digital Media Specialist | Noisy Trumpet |
| | Digital Operations | Sonoma Media |
| | Digital Optimization Lead | Ford Motor Co |
| | Digital Retail Marketing Manager | Ford Motor Co |
| | Dir-Brand Comm | Hunter Douglas |
| | Dir-DistbIntel | Franklin Templeton |
| | Director | Vibes |
| | Director | TTEC |
| | Director | The Variable |
| | Director | Simulmedia |
| | Director | RPC Strategic Agility Ltd |
| | Director | Platinums Group |
| | Director | Nielsen |
| | Director | Nielsen |
| | Director | New Engen |
| | Director | Neustar, Inc. |
| | Director | Mindshare |
| | Director | Mastercard |
| | Director | Lotame |
| | Director | LiveRamp |
| | Director | Kochava |
| | Director | Kellogg Co |
| | Director | Horizon Media |
| | Director | Epsilon |
| | Director | Crossmedia |
| | Director | BorgWarner |
| | Director | Bobit |
| | Director | Ally Bank |
| | Director | AiZtech |
| | Director | Abbott |
| | Director - Performance Marketing Operations & Technology | Disney Streaming Services |
| | Director Digital Solutions | Epsilon |
| | Director Global Media | Western Union |
| | Director Marketing Analytics | Tecovas |
| | Director of Account Services | GCommerce Solutions |
| | Director of Ad Sales, Marketing & Promotions | AURN |
| | Director of Brand Strategy | PricingOne |
| | Director of Business Development | Junction AI |
| | Director of CPG Enterprise Partnerships | Crisp Inc |
| | Director of Digital Strategies | Edina Realty |
| | Director of Enterprise Sales | adMarketplace |
| | Director of Growth & Partnerships | Jivox |
| | Director of Licensing and Marketing | Adobe Systems Incorporated |
| | Director of Marketing | Weldcoa |
| | Director of Marketing | Costello Creative Group |
| | Director of Marketing and Communications | Emodo Inc. |
| | Director of Marketing Communications | DAC Group |
| | Director of Marketing Communications | Cuisinart |
| | Director of Partnerships | Intango |
| | Director of Privacy | Red Ventures |
| | Director of Sales | Momentus Digital Media Private Ltd |
| | Director of Sales | Amperity |
| | Director of Sales and Partnerships | National CineMedia |
| | Director of Sales, East | Yieldmo |
| | Director or Client Development | Epsilon |
| | Director Product Management | Weather Group |
| | Director Sales | VideoAmp |
| | Director, Analytics | Nutrisystem |
| | Director, Analytics | Novus Media |
| | Director, Business Development | Nielsen |
| | Director, Commerce Media | The Mars Agency |
| | Director, Data Solutions | AARP Services Inc. |
| | Director, Digital & Total Brand Experience | Johnson & Johnson |
| | Director, Digital Business Development | MNI Targeted Media |
| | Director, Digital Experience | Saatchi & Saatchi |
| | Director, Digital Media Investment | Discovery |
| | Director, Growth Marketing (North America) | AppsFlyer |
| | Director, Head of Business Brand | Capital One |
| | Director, ID US Customer Marketing | Abbott |
| | Director, Integrated Media | Kroger |
| | Director, Marketing | Foursquare |
| | Director, Marketing Performance & Insights | Hilton Worldwide |
| | Director, Media & Channels | Edward Jones |
| | Director, Mobile Product Management | OUTFRONT |
| | Director, North America | CM.com |
| | Director, Performance Media | Real Chemistry |
| | Director, Product | Audible |
| | Director, Product Development | Mastercard |
| | Director, Programmatic Sales | Condé Nast |
| | Director, Relationship Management | Neustar, Inc. |
| | Director, Sales (Chicago) | Disney & ESPN Media Networks |
| | Director, Sales & Marketing Research | Walt Disney Company |
| | Diretor | Epsilon |
| | DMP Manager | Citi |
| | E-Commerce Manager | Colgate-Palmolive |
| | EA, Integrated Media | Universal Parks & Resorts |
| | ECD | Leo Burnett |
| | Email Operations | General Motors Corp |
| | Engineering Manager, Marketing Technology  | Square |
| | Enterprise Partnerships | iSpot.tv |
| | Enterprise Sales Director | Amperity |
| | Entrepreneur | Gillsoft Ltd |
| | Event Manager | Nielsen |
| | Event Manager | IBM Watson Advertising |
| | Event Marketing | OneTrust |
| | Event Marketing Manager | IBM Watson Advertising |
| | EVP | Landover |
| | EVP | Kochava |
| | EVP Advertising & Partnerships | Mobiclicks |
| | EVP Marketing Operations Officer | Calvin Klein |
| | EVP of Growth | Kochava |
| | EVP, Advanced Analytics | Spark Foundry |
| | EVP, Creative Technology & Innovation | 4As |
| | Ex Chief Innovation Officer | Samsung |
| | Executive Account Director | Conde Nast |
| | Executive Assistant | Peloton |
| | Executive director | USTA Wyoming |
| | Executive Director | Dstillery |
| | Executive Director, Marketing | E*TRADE |
| | Executive Director, Sales & Partnerships | AdMedia |
| | Field Marketing - Industry Events Specialist | Amperity |
| | Former Executive Vice President of Strategy and Chief Customer Officer | Gap Inc |
| | Founder | Tambora Ventures |
| | Founder | ORO Labs |
| | Founder | Oppenheim Media Consulting |
| | Founder | OnSong Communications |
| | Founder | Marketing Evolution |
| | Founder | Gomegga |
| | Founder & CEO | Vandya Consultants |
| | Founder & CEO | Connect The Dots |
| | Founder & CEO | BoardActive Corporation |
| | Founder & CEO | BoardActive Corporation |
| | Founder & CEO | Barlow Innovation Group, LLC |
| | Founder & CEO | Adquizition |
| | Founder & Principal | Next Level Growth Strategies |
| | Founder and CEO | Stem Lending, Inc. |
| | Founder Partner | A & H Ventures |
| | Founder, Managing Director | NP solutions |
| | Founder, President | MillerHill Partners |
| | Founder/CEO | Top Corp |
| | General Manager | InMarket |
| | Global Account Director, Digital Media | Adobe Systems Incorporated |
| | Global Business Head, Digital Experience | Infosys |
| | Global Category Lead | IBM Watson Advertising |
| | Global Client Delivery Manager | Nielsen |
| | Global Data Strategy Manager | McDonalds Corporation |
| | Global Director | OMD |
| | Global Director | Adjust |
| | Global Director of Social Media | Seminole Hard Rock Support Services |
| | Global Director, Head of Paid Media | Glovo |
| | Global eCommerce capability Lead | Johnson & Johnson |
| | Global Head of Integrated Media | GALDERMA |
| | Global industry relations manager | ByteDance Inc. (TikTok) |
| | Global Marketing Technology Lead | Square |
| | Global Media Activation Lead, Ziji | HP |
| | Global Media Director | McDonalds Corporation |
| | Global Program Manager | Facebook |
| | Global Strategy Lead | Lenovo |
| | GM | Dodge Ltd |
| | GM Business Transformation | L'Oreal |
| | GM Customer Experience | Neustar, Inc. |
| | GMC MEDIA | General Motors Corp |
| | Group Account Director | Mg Media |
| | Group Director | Performics |
| | Group Director Analytics | Crossmedia |
| | Group Director, Client Strategy | Verizon |
| | Group Product Manager | Adobe Systems Incorporated |
| | Group Product Manager | Abbott |
| | Growth Director, Marketing | Farfetch |
| | Growth Hacking Intern | AhaSlides |
| | Growth Marketing Manager | Testinium |
| | Growth Marketing Manager | Outer |
| | GTM | SAP |
| | HCP & CRM Product Manager | Abbott |
| | Head - Marketing | Vistaar Financial Services Pvt Ltd |
| | Head - Marketing | Vein Clinics of America |
| | Head Digital Marketing | RAKBANK |
| | Head Digital Marketing | Absa Bank |
| | Head of Analytics | PMG |
| | Head of Brand and Retention Marketing | JustAnswer |
| | Head of Brand Strategy | IBM Watson Advertising |
| | Head of Client Partnerships | Ampersand |
| | Head of Client Partnerships - US | Spotify |
| | Head of Content Marketing | Ethyca |
| | Head of Customer Analytics | Kohl's |
| | Head of Customer Data Acquisition | Philip Morris International |
| | Head of Decision Sciences | General Mills |
| | Head of Digital | Union Home Mortgage (UHM) |
| | Head of Digital | Astellas Pharma US |
| | Head of Digital Growth & Strategy | Response |
| | Head of digital sales | Nxd |
| | Head of Events and Trade Marketing | IBM Watson Advertising |
| | Head of Global Analytic Leads | Kantar |
| | Head of Integrated Platform Sales, US CNNE | WARNER MEDIA |
| | Head of Marketing - Canada | Square |
| | Head of Marketing Intel | Lacuna Ventures/Converge Direct |
| | Head of Marketing LATAM - Waze | Waze |
| | Head of Marketing Products | Experian |
| | Head of Marketing Science | Snap Inc. |
| | Head of Media Platform Sales, Agency Development | Google |
| | Head of Partnerships | IPONWEB |
| | Head of partnerships | Group Black |
| | Head of Product | IBM Watson Advertising |
| | Head of Product and Solution Management | SAP Global Marketing, Inc. |
| | Head of product, CDP | inMobi |
| | Head of Research Analytics | Uber |
| | Head of SA360 | Google |
| | Head of Sales | Messaggio Ltd. |
| | Head of Sales Ops | BERA |
| | Head, Strategy | TCS |
| | I&A Manager | Hallmark |
| | Identity and Privacy | DotDash/IAC |
| | Industry Executive Advisor - Entertainment & Hospitality | SAP North America |
| | Industry Partnerships Lead | Google |
| | Innovation and Media Consultant | Total Market Media Inc |
| | Insights | Nestle |
| | International bd | Roku |
| | International BD Manager | Roku |
| | It | 11.30pm |
| | Junior Account Executive | Ink Link Marketing |
| | Key Accounts Manager | Abbott |
| | Lead - Marketing | Western Union |
| | Lead Data Scientist | General Mills |
| | Lead Data Scientist | 84.51° |
| | Lead Developer | Graham Media Group |
| | Lead Innovation Manager | C2 Communications |
| | Lead Strategist | Leo Burnett Lagos |
| | Leader of Creative Technology | IBM Watson Advertising |
| | Leader, CEM | Western Union |
| | Lecturer | University of Minnesota |
| | Legal Consultant | Valueline Consulting |
| | Manager | Yahoo |
| | Manager | Western Union |
| | Manager | United Parcel Service |
| | Manager | NA |
| | Manager | Moon.learn |
| | Manager | MiQ |
| | Manager | McDonalds Corporation |
| | Manager | Global Association of Risk Professionals |
| | Manager | Ernst & Young |
| | Manager | Elsy |
| | Manager | cybage |
| | Manager | Carter's |
| | Manager | Capital One |
| | Manager | Bizbrand Foundry LLC |
| | Manager | Amazon Web Services, Inc. (marketing) |
| | Manager | Abbott |
| | Manager | Abbott |
| | Manager - Publisher Business Development | Affinity Global |
| | Manager Consumer Acquisition | Philip Morris International |
| | Manager Market Insights | Abbott |
| | Manager of Client Engagement | Brandsymbol |
| | Manager- Digital | Wavemaker- GroupM |
| | Manager, Activation Strategy | Foursquare |
| | Manager, CRM Consulting | Amperity |
| | Manager, Data Product Strategy | Condé Nast |
| | Manager, Emerging Media and Partnerships | General Motors Corp |
| | Manager, Global Events | iconectiv |
| | Manager, Marketing Performance & Insights | Hilton Worldwide |
| | Manager, Media Science | The Hershey Company |
| | Manager, Programmatic & Data Strategy | Molson Coors Brewing Company |
| | Manager, Sales Development | Effectv |
| | Manager, Strategic Data Consulting | Pandora Media Inc. |
| | Managing Director | Yieldmo |
| | Managing Director | SciMark |
| | Managing Director | REAL CHEMISTRY |
| | Managing Director | Omnicom Media Group |
| | Managing Director | Oaklins DeSilva and Phillips |
| | Managing Director | Mobitainment |
| | Managing Director | Initiative |
| | Managing Director | DEBON HERBALS PVT LTD |
| | Managing Director | Bridge22 |
| | Managing Director | 360AdMedia |
| | Managing Director & Partner | Boston Consulting Group (BCG) |
| | Managing Partner | Recess Partners |
| | Managing Partner | GroupM |
| | Managing Principal | Hive Capital |
| | Marketing | Western Union |
| | Marketing | Walgreens Boots Alliance |
| | Marketing | Momentum Consulting Corp. |
| | Marketing | Enlighten |
| | Marketing | Abbott |
| | Marketing | Abbott |
| | Marketing Analyst | American Express |
| | Marketing Analytics | Twitter |
| | Marketing Analytics Manager | Ford Motor Co |
| | Marketing Analytics Manager | Ally Financial Services |
| | Marketing Analytics Manager | 3M |
| | Marketing Caommunications Director EMEA | Abbott |
| | Marketing Consultant | OneTrust |
| | Marketing Consultant | BERA |
| | Marketing Director | workato |
| | Marketing Director | Verizon |
| | Marketing Director | Verizon |
| | Marketing Director | Plusoft |
| | Marketing Director | Mentor Consulting |
| | Marketing Director | Lloyd Construction Company, Inc |
| | Marketing Director | DTMG |
| | Marketing Director | Brandsymbol |
| | Marketing Director | Brandsymbol |
| | Marketing Director | Anthem BCBS |
| | Marketing Director | Abbott |
| | Marketing Executive | Awin |
| | Marketing Innovation Strategist | Eli Lilly |
| | Marketing Leader | GlaxoSmithKline |
| | Marketing Manager | Western Union |
| | Marketing Manager | Western Union |
| | Marketing Manager | Western Union |
| | Marketing Manager | The Trade Desk |
| | Marketing Manager | HSBC |
| | Marketing Manager | Hosono |
| | Marketing Manager | Hallmark |
| | Marketing Manager | Freelance |
| | Marketing Manager | Ford Motor Co |
| | Marketing Manager | Eskimi |
| | Marketing Manager | Clover Inc |
| | Marketing Manager | Abbott |
| | Marketing Media Manager | T-Mobile USA |
| | Marketing Specialist | Hallmark |
| | Marketing Specialist | Hallmark |
| | Marketing Specialist | Hallmark |
| | Marketing Specialist & Analyst | Western Union |
| | Marketing Sr Analyst | PepsiCo |
| | MBA Candidate | UCLA Anderson |
| | Measurement Lead | IBM Watson Advertising |
| | Media & Content | Heineken |
| | Media buyer | YouTube |
| | Media Buyer | Mediahub Worldwide |
| | Media Consultant | Incubeta |
| | Media Director | PUSH 22 |
| | Media Director | Morning Consult |
| | Media Director | mgmedia |
| | Media Intern | Mindshare |
| | Media Manager | Indeed |
| | Media Operations | General Motors Corp |
| | Media Strategy | Peloton |
| | Media, Sponsorship and Consumer Care Sr Director | Heineken |
| | National Healthcare Executive | Valassis |
| | Offering Analyst | OneTrust |
| | Owner | ideamkt |
| | Owner | GKare Danismanlik ve Bilisim LTd. |
| | Owner | Evaluesell |
| | Owner | Bank Of America |
| | Partner | Reed Smith |
| | Partner | Mindshare |
| | Partner | Mediacom |
| | Partner | Mediacom |
| | Partner | Kantar |
| | Partner | Boston Consulting Group (BCG) |
| | Partner & Senior Consultant | BO - Business Online |
| | Partner and Co-Founder | in4mation insights |
| | Partner, Analytics | Universal McCann Worldwide |
| | Performance Marketing | Bloomberg L.P |
| | Performance Media Lead | Publicis Media |
| | PM | Lotame |
| | PR | Diginics |
| | Practice Manager | Infosys |
| | Precision Marketing Manager | Sanofi |
| | President | WOMENINBUSINESS.ORG |
| | President | ViralGains |
| | President | Spark Foundry |
| | President | Saavn |
| | President | One Epiphany LLC |
| | President | NYIAX |
| | President | NextNow Digital |
| | President | Mediacomp |
| | President | Marketplace Measurement Worldwide |
| | President | Market Vue Partners |
| | President | KB MarLytics, LLC |
| | President | Herflix |
| | President & CEO | Thinktv Inc. |
| | President of GCC | Global Custom Commerce (Home Depot) |
| | President, Digital | WEHCO Media, Inc. |
| | Pricing analyst | Globo |
| | Principal | Ernst & Young |
| | Principal | Bright Consulting |
| | Principal | Beth Uyenco & Associates |
| | Principal | Amazon Web Services, Inc. (marketing) |
| | Principal | 3.14 Research |
| | Principal Analyst | Amperity |
| | Principal Consultant | Integrity Marketing & Media, LLC |
| | Principal Consultant | Infosys Limited |
| | Principal Consulting | Larsen and Toubro Infotech |
| | Principal Data Scientist | Disney & ESPN Media Networks |
| | Principal, Brand Consultant | Joseph Brand Consulting |
| | Principal, Operations Management | Discover Financial Services |
| | Private Marketplace Manager | Simpli.fi |
| | Prodcut Specialist | Western Union |
| | Product and tech lead | King |
| | Product Director | Adform |
| | Product Lead | Adform |
| | Product Manager | Yenasys (Pvt) Ltd |
| | Product Manager | Twitter |
| | Product manager | Project agora |
| | Product Manager | Myntra |
| | Product Manager | Kochava |
| | Product Manager | Cricket Wireless |
| | Product Manager | Amazon Web Services, Inc. (marketing) |
| | Product Marketing | Higher Logic |
| | Product Marketing | Facebook |
| | Product Marketing | Adobe |
| | Product Marketing Lead | Entravision |
| | Product Marketing Manager | Ampersand |
| | Product Marketing Managere | DISQO |
| | Product Operations Manager | Clear Channel Outdoor |
| | Production Manager | MultiChoice South Africa |
| | Professor | West Chester University |
| | Professor | Universidad Popular Autónoma del Estado de Puebla |
| | Professor | TA Pai Management Institute |
| | Professor | GITAM Deemed to be University |
| | Program Manager | General Motors Corp |
| | Programmatic Specialist | Amazon Web Services, Inc. (marketing) |
| | Project Director | AT&T Communications |
| | Project Director | AT&T |
| | Project Manager | Neustar, Inc. |
| | Project Manager | LiveRamp |
| | Project Manager | East Management Consulting |
| | Proprietor | Golden Print Pack |
| | Publicista | Target Brands, Inc. |
| | Regional Brand Manager | Mars Wrigley |
| | Regional Manager, Market Research & Insights | Charter |
| | Research Analyst | Real Story Group |
| | Research Director | Division of Tourism |
| | Research Executive | Publicis Groupe |
| | Research Manager | Twitter |
| | Research Manager | Directwest |
| | Retail, VP Digital Transformation | Salesforce |
| | Risk Analyst | Ernst & Young |
| | ROI Measurement Manager | Google |
| | RVP | Salesforce |
| | RVP | Adjust |
| | RVP Sales | Foursquare |
| | Sales Account Executive | Foursquare |
| | Sales and Marketing Specislist | WeCare Medtech Pvt Ltd |
| | Sales Development Manager | Sinch |
| | Sales Development Representative | Sinch |
| | Sales Director | Yieldmo |
| | Sales Director | Nielsen |
| | Sales Director | Bridgestone |
| | Sales Engineer | Google |
| | Sales Executive | Valassis |
| | Sales Manager | Abbott |
| | Senior Account Director | Neustar, Inc. |
| | Senior Account Executive | Sinch |
| | Senior Alliance Director | Oracle |
| | Senior Associate, Integrated Media Planning | MediaCom |
| | Senior Brand Manager | Unilever |
| | Senior Data and Applied Scientist | Microsoft Corporation |
| | Senior Data Scientist | Boston Consulting Group |
| | SENIOR DIGITAL AND DEMAND MARKETING | CITRIX |
| | Senior Director | Salesforce |
| | Senior Director | Kantar |
| | Senior Director | Belo + Company |
| | Senior Director Client Service | in4mation insights |
| | Senior Director of Client Partnerships | Ibotta |
| | Senior Director of Enterprise CommercialDevelopment & Strategic Partnerships | NLogic Inc |
| | Senior Director of Product Management | Unbounce |
| | Senior Director, Consumer Insights | LG Electronics |
| | Senior Director, Content Analytics | Kantar |
| | Senior Director, Marketing (North America) | Appsflyer |
| | Senior Director, Research & Analytics | Integral Ad Science |
| | Senior GROWTH | BCG DV |
| | Senior Lead, Global Marketing | Western Union |
| | Senior Manager | Walmart Inc. |
| | Senior Manager | Vanderlande Industries Inc. |
| | Senior Manager | Molson Coors Brewing Company |
| | Senior Manager | management science associates, inc. |
| | Senior Manager | Kroger |
| | Senior Manager | eBay Inc |
| | Senior Manager Digital Marketing | Hearst |
| | Senior Manager of Business Intelligence & Pricing | Rollins |
| | Senior Manager, Ad Effectiveness | Pandora Media Inc. |
| | Senior Manager, D2C | Whirlpool Canada LP |
| | Senior Manager, Data Marketing & Creative Services | Tourism Whistler |
| | Senior Manager, International business | Kroger |
| | Senior Manager, Marketing | Allergan |
| | Senior Manager, Marketing Measurement | Amazon |
| | Senior Manager, Sales Research | Pandora Media Inc. |
| | Senior Marketing Analyst | Pandora Media Inc. |
| | Senior Media Analyst | Choice Hotels |
| | Senior Partner Manager | Pinterest |
| | Senior Planner | BIZ-EYES |
| | Senior Presales Consultant | Adform |
| | Senior product manager | Peloton |
| | Senior Product Manager | IBM Watson Advertising |
| | Senior Product Manager, NPS Prism | Bain & Company |
| | Senior Sales Director | Yieldmo |
| | Senior Vice President | Brandsymbol |
| | Senior Vice President Media & Tech | Epsilon |
| | Senior Vice President Of Global Sales and Partnerships | BERA |
| | Service Line Leader | IPSOS |
| | SME, Tech and Data | IBM Watson Advertising |
| | Social Intern | Dentsu |
| | Social Media | Wells Fargo |
| | Solution Consultant | Salesforce |
| | Solution Engineer | Salesforce |
| | Specialist Data Analyst | Mediamarktsaturn |
| | Sr Analytics Director | Ally Bank |
| | Sr Congress & Events Specialist EMEA | Abbott |
| | Sr Consultant | CGI |
| | Sr CSM | LIVERAMP |
| | Sr Data Scientist | Ford Motor Co |
| | Sr Director Digital Analytics | E*TRADE |
| | Sr Director Media | Bloomin Brands, Inc. |
| | Sr Director, Advanced Data & Analytics | Kellogg Co |
| | Sr Lead | Fidelity Investments |
| | Sr Manager | Epsilon |
| | Sr Manager, Marketing Data Strategy | Molson Coors Brewing Company |
| | Sr Marketing Manager | E*TRADE |
| | Sr Prin SE | Neustar, Inc. |
| | Sr Principal | Neustar |
| | Sr Sales Manager | Samsung |
| | Sr Solutions Consultant | Adobe |
| | Sr Strategy Manager | Treasure Data |
| | Sr. Account Manager | Fyber |
| | Sr. Analyst, Omnichannel Development | PVH Corp |
| | Sr. Brand Manager | Abbott |
| | Sr. Consultant | General Motors Corp |
| | Sr. Data Management Consultant | InsideView |
| | Sr. Data Scientist | General Mills |
| | Sr. Digital Communications Specialist | Abbott |
| | Sr. Digital Media Strategist | NetApp |
| | Sr. Dir. Social Media | Walmart Inc. |
| | Sr. Director | Ernst & Young |
| | Sr. Director Marketing Analytics & Data Science | Cooper's Hawk Winery |
| | Sr. Director of Client Services | The Trade Desk |
| | Sr. Director Omni-Shopper & Digital Consumer Marketing | Kellogg Co |
| | Sr. Director, Marketing Management | Abbott |
| | Sr. Director, Media Solutions & Strategy | eMarketer |
| | Sr. Director, Sales and Strategy | Verizon Media |
| | Sr. Group Director | Real Chemistry |
| | Sr. Manager | Genentech |
| | Sr. Manager | Accenture LLP |
| | Sr. Manager Audience & Data Management | Target |
| | Sr. Manager Consulting Services | Neustar, Inc. |
| | Sr. Manager Marketing Planning & Strategy | Discover Financial Services |
| | Sr. Manager, Sales Marketing | Roku |
| | Sr. Marketing Director | Abbott |
| | Sr. Marketing Director | Abbott |
| | Sr. Marketing Manager | Lowe's |
| | Sr. Media Manager | Wella |
| | Sr. Merchant | Global Custom Commerce (Home Depot) |
| | Sr. Mgr Marketing Analytics and Optimization | Molson Coors Brewing Company |
| | Sr. Mgr. Analytics | Ford Motor Co |
| | Sr. Performance Marketing and Analytics Manager | IBM Watson Advertising |
| | Sr. Product Manager | Blizzard Entertainment |
| | Sr. project Manager | EXPERIAN |
| | Sr. Sales Executive | Epsilon |
| | Sr. Sales Manager | Samsung |
| | Sr. Strategist, Insights | Facebook |
| | Sr. UX Visual Designer | Cox Automotive |
| | Sr. Vice President, Marketing | HopSkipDrive |
| | Sr.Director Product Management | TapClicks |
| | Strategic Account Executive | Neustar, Inc. |
| | Strategic Account Manager | LexisNexis Risk Solutions |
| | Strategic Accounts Director | Teads |
| | Strategic Lead | IBM Watson Advertising |
| | Strategic Marketing Director | KIOSK Information Systems |
| | Strategic Partner Lead | IBM Watson Advertising |
| | Strategic Partnerships Director | Cognitiv |
| | Strategic Partnerships Manager | Goodway Group |
| | Strategic Planning Director | Neodigital |
| | Strategic Planning Manager | Dentsu |
| | Strategist | Salesforce |
| | Strategist | MilkPEP |
| | Strategist | Acxiom |
| | Strategy | 84.51° |
| | Strategy & Operations | Outdoor Media Specialists & Solutions |
| | Strategy and Innovation | AT&T Communications |
| | Strategy Consultant | Salesforce |
| | Strategy Director | Wunderman Thompson |
| | Strategy Director | Saatchi & Saatchi |
| | Strategy Director | Leo Burnett |
| | Student | St. John's University |
| | SVP | mPhasize |
| | SVP | MDLIVE |
| | SVP | Epsilon |
| | SVP | EDO |
| | SVP | EDO |
| | SVP - Marketing Data Strategy, Attribution & Partnerships | Bank Of America |
| | SVP - retail, e-comm & licensing | Hard Rock International |
| | SVP Customer Innovation | Numerator |
| | SVP Data Strategy and Partnerships | Truthset |
| | SVP Data Technology & Insights | SparkFoundry |
| | SVP Media | Viacom CBS |
| | SVP Product | Gimbal |
| | SVP Sales | Emodo Inc. |
| | SVP, Brand | Papa John?s International |
| | SVP, CMO | Engage Technologies Group, Inc. |
| | SVP, Digital Innovation | Ipsos |
| | SVP, Digital Strategy | The Nexus Project |
| | SVP, Global Identity Services | Kinesso |
| | SVP, Global Media Director | Wonderful |
| | SVP, Global Publisher Operations & Tech Strategy | Prohaska Consulting |
| | SVP, Marketing | HopSkipDrive |
| | SVP, US Market Development | Mastercard |
| | Team Lead | AppsFlyer |
| | Team Lead Account Management | Awin |
| | Tech Mgr | Creasia |
| | Today s Friday | Nowfer |
| | Trainee | Anheuser-Busch InBev |
| | Transcriptionist | N/A |
| | Transport Associate | Amazon Logistics |
| | Treasurer | Self-employed |
| | US Media Strategy Lead | Merck |
| | US, Client Development Officer | Dentsu |
| | UX Designer | Amperity |
| | Vice President | Neustar, Inc. |
| | Vice President | GfK |
| | Vice President ~ Digital Ad Tech | iloopMobile / nVIDIA |
| | Vice President Digital Ad Tech ~ iloopMobile Inc. | Cyber Technology Group |
| | Vice President of Brand Reputation | Hard Rock International |
| | Vice President Product Marketing | DISQO |
| | Vice President, Account Management | Mastercard |
| | Vice President, Customer Data and Relationships Platforms | American Express |
| | Vice President, Global Marketing Analytics & Targeting | NBCUniversal |
| | Vice President, Growth | IMVU |
| | Vice President, National Sales Interactive Digital Media Team Leadership & Motivation Social Media (East) | Pandora Media Inc. |
| | Vice President, Strategy | AppsFlyer |
| | VP | Virtusa |
| | VP | Vibes |
| | VP | VDC |
| | VP | Valassis |
| | VP | Swiftmile.com |
| | VP | Publicis Media |
| | VP | Phg |
| | VP | HCO |
| | VP | Disney/ABC Television Group |
| | VP | AWC |
| | VP | Accenture LLP |
| | VP Ad Ops | Universal McCann Worldwide |
| | VP Advertiser Solutions & Sales | Comscore |
| | VP Brand & Communications | DISQO |
| | VP Brand Partnerships | OUTFRONT Media |
| | VP Branding & Marketing | Capital One |
| | VP Business Development | Inmar Intelligence |
| | VP Client Strategy | Prohaska Consulting |
| | VP Consumer Data Strategy & Activation | L'Oreal |
| | VP Consumer Marketing | WayUp |
| | VP Customer Development & Strategy | Sinch |
| | VP Customer Success | Nielsen |
| | VP Digital | SAP Global Marketing, Inc. |
| | VP Digital | National CineMedia |
| | VP Digital Data + Recognition | Citi |
| | VP Digital Sales Strategy | National CineMedia |
| | VP Global Digital Marketing | Mastercard |
| | VP Global Marketing | Kellogg Co |
| | VP Head of Industry CPG | Pandora Media Inc. |
| | VP Head of Industry CPG | Pandora Media Inc. |
| | VP Marketing | Western Spirits Beverage Company |
| | VP Marketing | Wells Fargo |
| | VP Marketing | Crisp |
| | VP Marketing Effectiveness | Nielsen |
| | VP Media and Digital | NBCUniversal |
| | VP Media Insights | Thinktv |
| | VP Mobile | Never Enough Media |
| | VP N.A Caribbean and Asia | LATAM AIRLINES |
| | VP of Data and Insights | Volta Charging |
| | VP of Digital Engagement, Marketing | Truth Initiative |
| | VP of Operations | True North Technologies |
| | VP of Sales, E-Commerce & DTC | Simpli.fi |
| | VP of Sales, East Coast | Adsmovil |
| | VP Research | NY Interconnect |
| | VP Sales EMEA LATAM | Adcolony |
| | VP Solutions, Data and Identity | Acxiom |
| | VP Strategic Partnerships | Telmar |
| | VP Strategy | inMarket |
| | VP Strategy | Equifax |
| | VP Strategy | Epsilon |
| | VP-Director | First Financial Bank |
| | VP, Advertising Operations | 360 agency |
| | VP, Analytics | Epsilon |
| | VP, Business Development | AdColony, Inc. |
| | VP, Business Integration (Analytics, Research) | spark foundry |
| | VP, Client Partner | Motista |
| | VP, Client Services | IBM Watson Advertising |
| | VP, Consumer & Market Intelligence | General Mills |
| | VP, Customer Foundations | 84.51° |
| | VP, Customer Success and Marketing | Neutronian |
| | VP, Global Marketing Communications | Colgate-Palmolive |
| | VP, Interactive | Marden-Kane |
| | VP, Knowledge Lab | Neustar, Inc. |
| | VP, Marketing | Roku |
| | VP, Marketing & Communications | AdTheorent, Inc |
| | VP, Marketing & CX | Bata |
| | VP, Media | Publishers Clearing House |
| | VP, Media | Bharti Airtel |
| | VP, Performance Solutions | Rakuten Advertising |
| | VP, Privacy | Cuebiq |
| | VP, Product Management | AT&T Communications |
| | VP, Programing Operations | Pandora Media Inc. |
| | VP, Sales & Strategy | Acxiom |
| | VP, UHNW Segment Marketing | Bank Of America |
| | Web-Based Business Manager | Sinch |