DATT Unplugged Virtual
---
In the age of 1st party, 3rd party, and more recently 2nd party data, complexity proliferates in how marketers use this data effectively. In addition, with the constant barrage of regulatory developments including GDPR and CCPA to changes in OS systems and browsers/cookie usage as well as the explosion of the data-driven DTC market we have a recipe for data chaos. To successfully navigate this data minefield, marketers must have a strategy in place that relies on clarity, transparency and compliance, while still providing a value exchange for the consumer.
MMA DATT Unplugged Virtual is a one-day event bringing together brand marketers, data and privacy experts and other thought leaders to discuss and define the future of data in marketing. Our speakers will discuss how to build a data-centric organization, why privacy matters, what marketing means in a cookie-free world, the future of data and more. Attendees will also learn how to implement a strategy that protects, leverages and builds trust around their most important asset—customer data.​
Register Today
General Registration
Standard Registration
FREE
If you have any questions about DATT Unplugged, please contact [email protected].
If you are interested in sponsorship opportunities, please contact Cindy Gospitch at [email protected]
Press passes can be requested here.
Attendees Include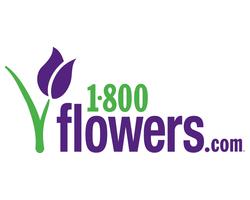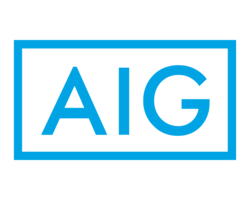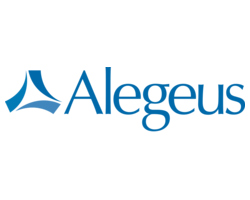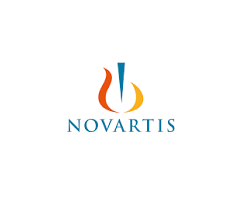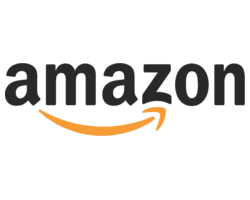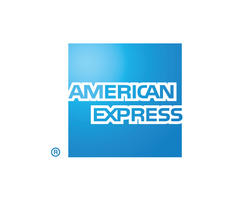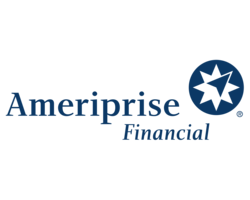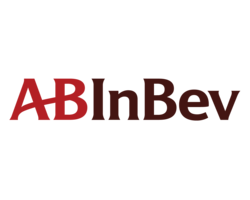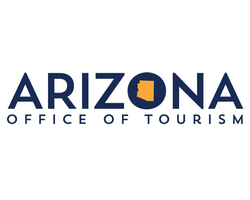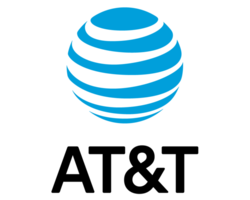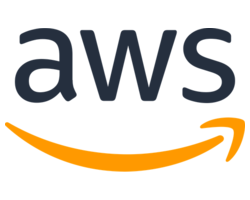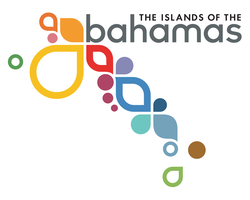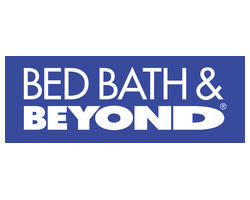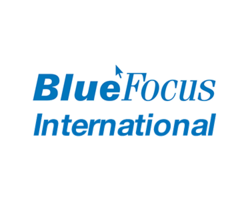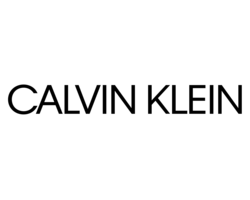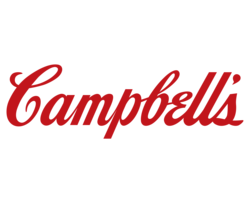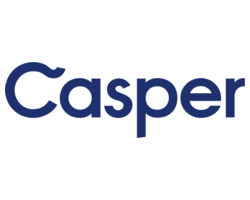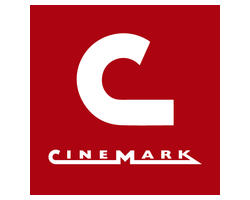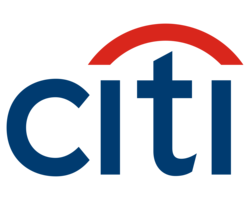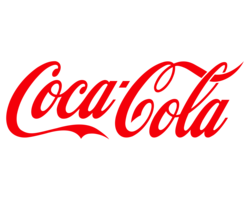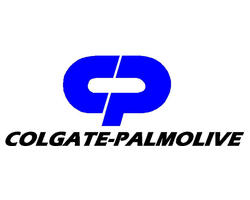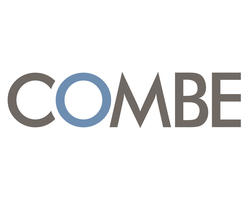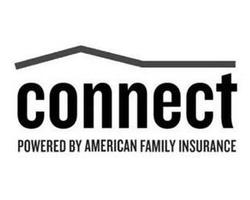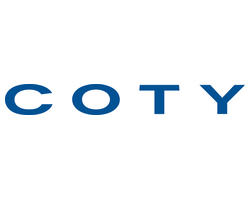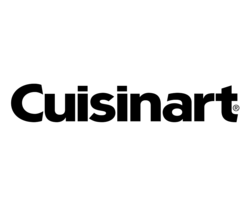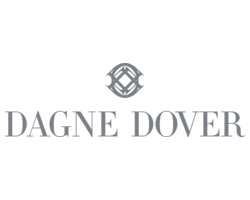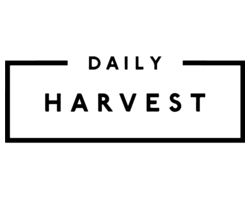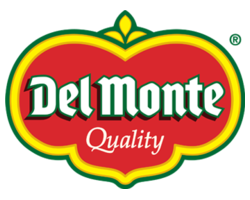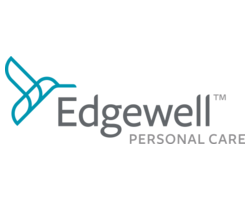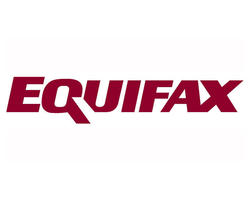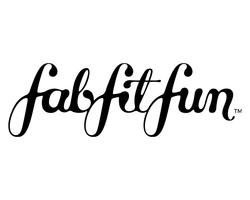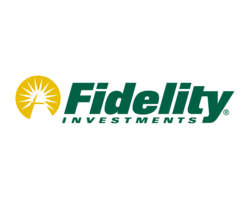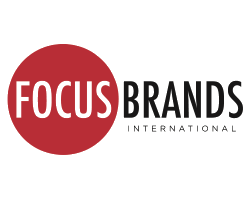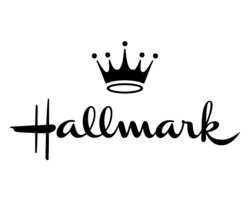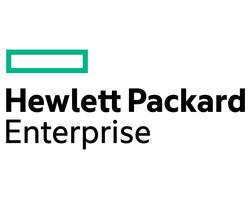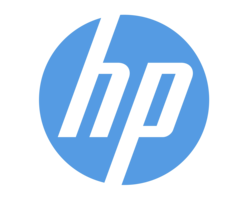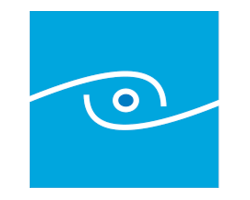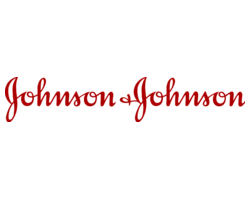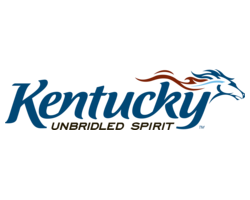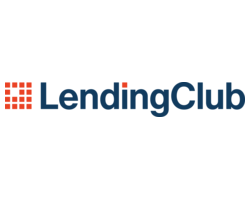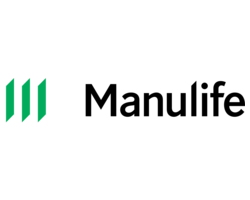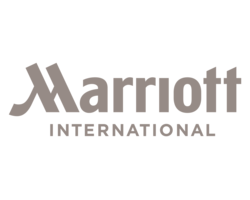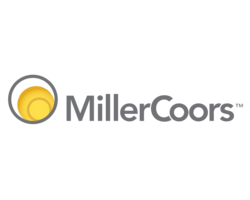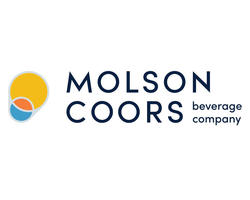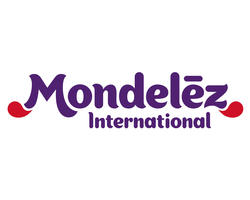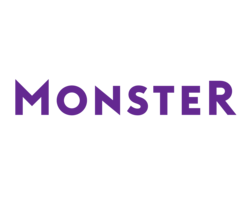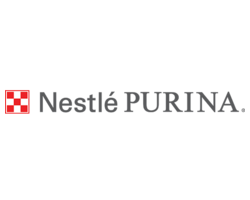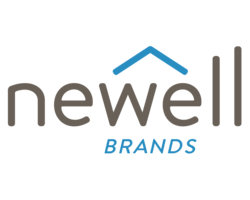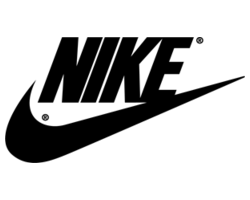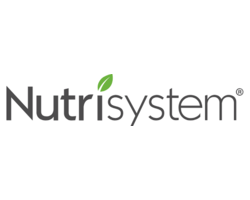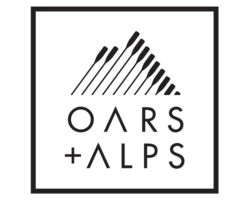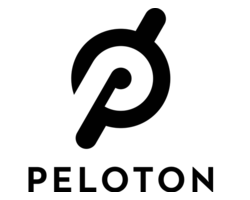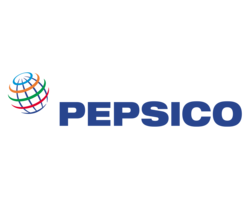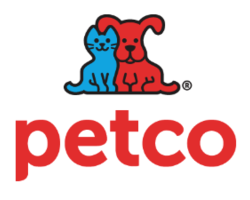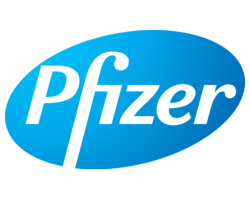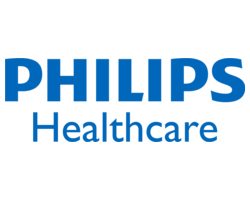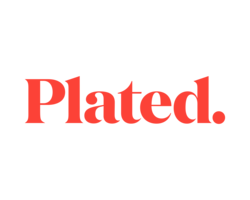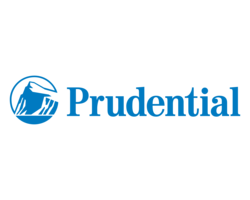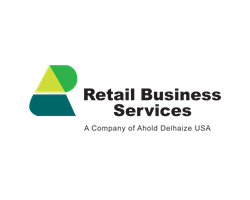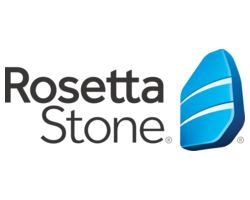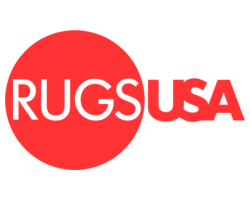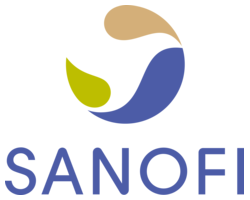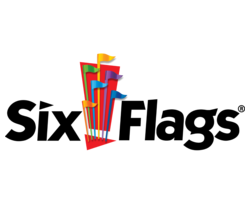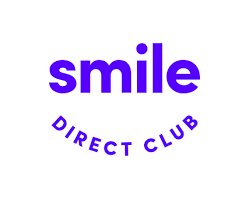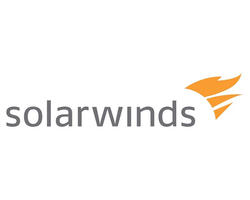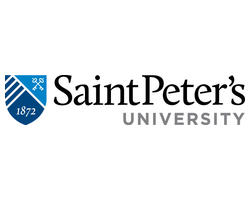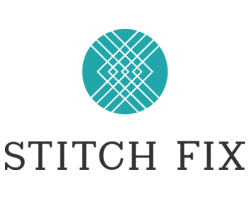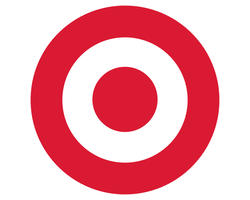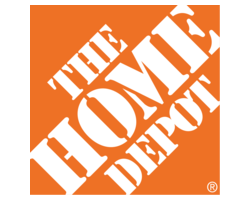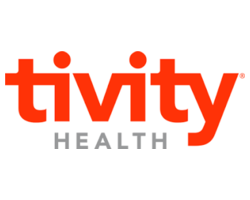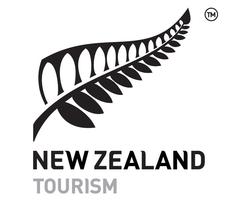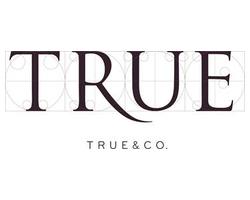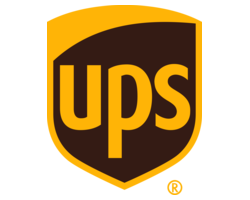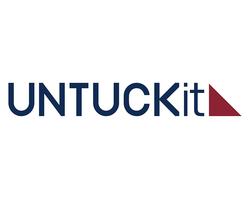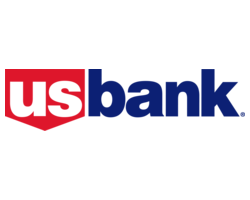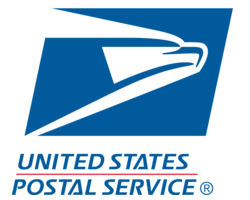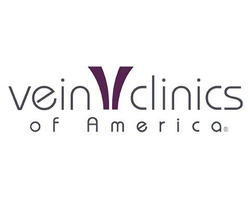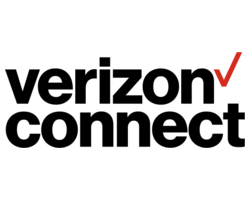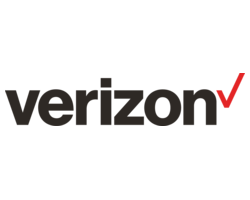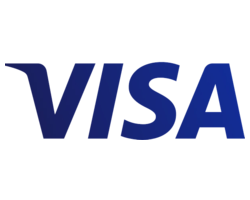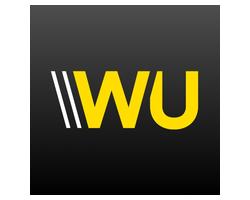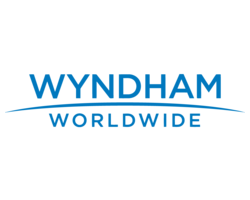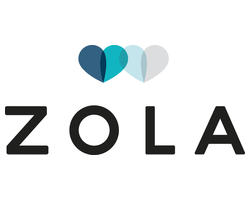 | Member | Job Title | Company |
| --- | --- | --- |
| | Account Analyst | Brandsymbol |
| | Account Director | SPINX Digital |
| | Account Director | Salesforce |
| | Account Director for P&G | Nielsen |
| | Account Executive | NCH |
| | Account Executive | Yieldmo |
| | Account Executive | Mightysignal |
| | Account Executive | Gimbal |
| | Account Manager | Adapex.io |
| | Account Manager/Coordinator | Arizent |
| | Ad Operation Executive | Tabmo |
| | Analyst | Vanguard |
| | Analyst | DeMert |
| | Applied Science Manager | Conagra Brands |
| | Art Director | Financial Times |
| | Assistant Marketing Manager | Western Union |
| | Assoc Director Marketing Sciences | PHD Media |
| | Assoc. Dir Acquisition Marketing, PBS KIDS Mobile Apps | PBS |
| | Associate Director, Enrollment Marketing and Communication | Sam Houston State University |
| | Associate Product Manager CRM & Digital Marketing | Abbott |
| | Associate Sales Representative | National CineMedia |
| | Brand Director | Mountainview |
| | Brand Manager | Abbott |
| | Brand Manager | Campbell Soup Co. |
| | Brand Marketing & Sales Enablement Lead | IBM Watson Advertising |
| | Brand Marketing Manager | ByteDance Inc. (TikTok) |
| | Business Management Manager | Grupo Globo |
| | Business Unit Director | Hellosquare |
| | CBP | Nielsen |
| | CEO | Bristol Advisory LLC |
| | CEO | GMF Consulting |
| | CEO | J Darcey Consulting |
| | CEO | Barclays |
| | CEO | Prohaska Consulting |
| | CEO | Danger TV |
| | CEO | Surveys & Forecasts, LLC |
| | CEO | Transparent Media Partners, LLC |
| | CEO | SilverstoneCIS |
| | CEO | Local Media Consortium |
| | CEO | KingIT Solutions |
| | CEO | ZIOS Corporation |
| | CEO | Everyday Innovate |
| | CEO | MediaMash |
| | CEO, APAC & MENA | Mindshare |
| | Chief Accelerant | The Perl Group |
| | Chief Content Officer | Publicis |
| | Chief Data Officer | GroupM |
| | Chief Data Officer, Data-Driven Marketing | Equifax |
| | Chief Digital Officer | GroupM Pakistan |
| | Chief Operating Officer | Splash Worldwide |
| | CIO | LIH.com |
| | Client Business Partner | Nielsen |
| | Client Partnership Manager | Kochava |
| | Client Servicing Executive | Leo Burnett |
| | CMI | Unilever |
| | CMO | PINAR BEVERAGES |
| | CMO | Grupo NotreDame Intermédica (GNDI) |
| | CMO | Pen and Pebble Marketing |
| | CMO | AlterBridge Strategies |
| | CMO | Lumity |
| | CMO | Honeywell |
| | CMO | CubeSquare |
| | Co-Founder | HUB Institute |
| | Co-Founder | Itchy Feet Animations |
| | Co-Founder & CEO | Laborem Edge, LLC. |
| | Co-Founder & CMO | kotlie.com |
| | Co-Founder & CRO | MediaMash.tech |
| | Consultant | Ernst & Young |
| | Consultant | Ernst & Young |
| | Consultant | MG Design Group |
| | Consultant | Numerator |
| | Consumer Insight Director | Suntorypepsico Vietnam Beverage |
| | COO | Winclap |
| | COO | MarCaps LLC |
| | Council Lead | Facebook |
| | Creative Lead | ironSource |
| | CRO | NCS |
| | CSO | N-SHARE |
| | CSO/Partner | HIbou |
| | CTO | Chalk Digital |
| | Customer Experience Advisor | SAP Global Marketing, Inc. |
| | Customer Marketing Director: Customer Experience and CRM Strategy | Company: NA |
| | Data & AI for Growth Director | Bel |
| | Data Scientist | Chicago Bears |
| | Data-Driven Marketing Director, Digital Solutions | Equifax |
| | Developer | mazaka |
| | Digital Analyst | Ford Motor Co |
| | Digital Commerce and Innovation Director | Procter & Gamble |
| | Digital Manager | Universal McCann Worldwide |
| | Digital Marketer | Kirk Digital |
| | Digital Marketing and Advertising Mgr | Ford Motor Co |
| | Digital Marketing Project Manager | Phoenix Team |
| | Digital Operations | Sonoma Media |
| | Digital Retail Marketing Manager | Ford Motor Co |
| | Dir-Brand Comm | Hunter Douglas |
| | Director | Bobit |
| | Director | Crossmedia |
| | Director | Abbott |
| | Director | Mindshare |
| | Director | Platinums Group |
| | Director | Kochava |
| | Director | Vibes |
| | Director | BorgWarner |
| | Director | New Engen |
| | Director | The Variable |
| | Director | Ally Bank |
| | Director | Epsilon |
| | Director | Kellogg Co |
| | Director - Performance Marketing Operations & Technology | Disney Streaming Services |
| | Director of Ad Sales, Marketing & Promotions | AURN |
| | Director of Brand Strategy | PricingOne |
| | Director of Digital Strategies | Edina Realty |
| | Director of Enterprise Sales | adMarketplace |
| | Director of Marketing | Weldcoa |
| | Director of Marketing | Costello Creative Group |
| | Director of Marketing and Communications | Emodo Inc. |
| | Director of Marketing Communications | Cuisinart |
| | Director of Marketing Communications | DAC Group |
| | Director of Sales and Partnerships | National CineMedia |
| | Director of Sales, East | Yieldmo |
| | Director, Analytics | Novus Media |
| | Director, Digital & Total Brand Experience | Johnson & Johnson |
| | Director, Digital Experience | Saatchi & Saatchi |
| | Director, ID US Customer Marketing | Abbott |
| | Director, Media & Channels | Edward Jones |
| | Director, Mobile Product Management | OUTFRONT |
| | Director, North America | CM.com |
| | Director, Programmatic Sales | Condé Nast |
| | Director, Sales (Chicago) | Disney & ESPN Media Networks |
| | E-Commerce Manager | Colgate-Palmolive |
| | ECD | Leo Burnett |
| | Email Operations | General Motors Corp |
| | Entrepreneur | Gillsoft Ltd |
| | Event Manager | IBM Watson Advertising |
| | Event Manager | Nielsen |
| | Event Marketing Manager | IBM Watson Advertising |
| | EVP Marketing Operations Officer | Calvin Klein |
| | EVP, Creative Technology & Innovation | 4As |
| | Executive Account Director | Conde Nast |
| | Executive Assistant | Peloton |
| | Executive director | USTA Wyoming |
| | Executive Director | Dstillery |
| | Executive Director, Marketing | E*TRADE |
| | Founder | Gomegga |
| | Founder | Marketing Evolution |
| | Founder | Tambora Ventures |
| | Founder | Oppenheim Media Consulting |
| | Founder | ORO Labs |
| | Founder & CEO | BoardActive Corporation |
| | Founder & CEO | BoardActive Corporation |
| | Founder & CEO | Adquizition |
| | Founder and CEO | Barlow Innovation Group, LLC |
| | Founder, Managing Director | NP solutions |
| | Founder, President | MillerHill Partners |
| | Global Account Director, Digital Media | Adobe Systems Incorporated |
| | Global Business Head, Digital Experience | Infosys |
| | Global Category Lead | IBM Watson Advertising |
| | Global Client Delivery Manager | Nielsen |
| | Global Director | Adjust |
| | Global Director | OMD |
| | Global Head of Integrated Media | GALDERMA |
| | Global Media Director | McDonalds Corporation |
| | GM Business Transformation | L'Oreal |
| | Group Account Director | Mg Media |
| | Group Director | Performics |
| | Group Director Analytics | Crossmedia |
| | Group Director, Client Strategy | Verizon |
| | Group Product Manager | Abbott |
| | Growth Marketing Manager | Testinium |
| | HCP & CRM Product Manager | Abbott |
| | Head - Marketing | Vistaar Financial Services Pvt Ltd |
| | Head Digital Marketing | Absa Bank |
| | Head Digital Marketing | RAKBANK |
| | Head of Client Partnerships - US | Spotify |
| | Head of Digital | Union Home Mortgage (UHM) |
| | Head of Integrated Platform Sales, US CNNE | WARNER MEDIA |
| | Head of Marketing - Canada | Square |
| | Head of Marketing LATAM - Waze | Waze |
| | Head of SA360 | Google |
| | Head-Mktg | Vein Clinics of America |
| | I&A Manager | Hallmark |
| | Industry Executive Advisor - Entertainment & Hospitality | SAP North America |
| | Industry Partnerships Lead | Google |
| | Innovation and Media Consultant | Total Market Media Inc |
| | Junior Account Executive | Ink Link Marketing |
| | Key Accounts Manager | Abbott |
| | Lead - Marketing | Western Union |
| | Lead Data Scientist | 84.51° |
| | Lead Developer | Graham Media Group |
| | Lead Strategist | Leo Burnett Lagos |
| | Manager | Western Union |
| | Manager | McDonalds Corporation |
| | Manager | Abbott |
| | Manager | Abbott |
| | Manager | United Parcel Service |
| | Manager | Global Association of Risk Professionals |
| | Manager | MiQ |
| | Manager | Elsy |
| | Manager | Carter's |
| | Manager | cybage |
| | Manager - Publisher Business Development | Affinity Global |
| | Manager of Client Engagement | Brandsymbol |
| | Manager, Global Events | iconectiv |
| | Manager, Marketing Performance & Insights | Hilton Worldwide |
| | Manager, Media Science | The Hershey Company |
| | Manager, Programmatic & Data Strategy | Molson Coors Brewing Company |
| | Manager, Sales Development | Effectv |
| | Managing Director | Mobitainment |
| | Managing Director | SciMark |
| | Managing Director | Oaklins DeSilva and Phillips |
| | Managing Director | Initiative |
| | Managing Director | Yieldmo |
| | Marketing | Abbott |
| | Marketing | Western Union |
| | Marketing | Abbott |
| | Marketing | Momentum Consulting Corp. |
| | Marketing Analytics | Twitter |
| | Marketing Caommunications Director EMEA | Abbott |
| | Marketing Director | workato |
| | Marketing Director | Abbott |
| | Marketing Director | Verizon |
| | Marketing Director | Brandsymbol |
| | Marketing Director | Brandsymbol |
| | Marketing Director | Lloyd Construction Company, Inc |
| | Marketing Director | Plusoft |
| | Marketing Innovation Strategist | Eli Lilly |
| | Marketing Leader | GlaxoSmithKline |
| | Marketing Manager | Abbott |
| | Marketing Manager | Western Union |
| | Marketing Manager | Western Union |
| | Marketing Manager | Clover Inc |
| | Marketing Manager | Western Union |
| | Marketing Manager | Freelance |
| | Marketing Manager | Hallmark |
| | Marketing Media Manager | T-Mobile USA |
| | Marketing Specialist | Hallmark |
| | Marketing Specialist | Hallmark |
| | Marketing Specialist | Hallmark |
| | Marketing Specialist & Analyst | Western Union |
| | Marketing Sr Analyst | PepsiCo |
| | Measurement Lead | IBM Watson Advertising |
| | Media & Content | Heineken |
| | Media Buyer | Mediahub Worldwide |
| | Media Consultant | Incubeta |
| | Media Director | Morning Consult |
| | Media Director | mgmedia |
| | Media Manager | Indeed |
| | Media, Sponsorship and Consumer Care Sr Director | Heineken |
| | Owner | Evaluesell |
| | Owner | ideamkt |
| | Owner | GKare Danismanlik ve Bilisim LTd. |
| | Partner | Mediacom |
| | Partner | Reed Smith |
| | Partner & Senior Consultant | BO - Business Online |
| | Partner and Co-Founder | in4mation insights |
| | Practice Manager | Infosys |
| | President | WOMENINBUSINESS.ORG |
| | President | KB MarLytics, LLC |
| | President | Spark Foundry |
| | President | Saavn |
| | President | Mediacomp |
| | President | One Epiphany LLC |
| | President & CEO | Thinktv Inc. |
| | President of GCC | Global Custom Commerce (Home Depot) |
| | President, Digital | WEHCO Media, Inc. |
| | Pricing analyst | Globo |
| | Principal | Bright Consulting |
| | Principal Consultant | Integrity Marketing & Media, LLC |
| | Principal, Brand Consultant | Joseph Brand Consulting |
| | Prodcut Specialist | Western Union |
| | Product and tech lead | King |
| | Product Manager | Yenasys (Pvt) Ltd |
| | Product Manager | Myntra |
| | Product Manager | Cricket Wireless |
| | Production Manager | MultiChoice South Africa |
| | Professor | West Chester University |
| | Professor | TA Pai Management Institute |
| | Project Manager | East Management Consulting |
| | Regional Brand Manager | Mars Wrigley |
| | Research Director | Division of Tourism |
| | Research Executive | Publicis Groupe |
| | Research Manager | Directwest |
| | Retail, VP Digital Transformation | Salesforce |
| | RVP | Salesforce |
| | RVP | Adjust |
| | Sales Development Manager | Sinch Engage |
| | Sales Development Representative | Sinch Engage |
| | Sales Director | Yieldmo |
| | Sales Director | Bridgestone |
| | Sales Executive | Valassis |
| | Sales Manager | Abbott |
| | Senior Account Executive | Sinch Engage |
| | Senior Alliance Director | Oracle |
| | Senior Associate, Integrated Media Planning | MediaCom |
| | Senior Brand Manager | in between jobs |
| | Senior Director | Kantar |
| | Senior Director | Belo + Company |
| | Senior Director | Salesforce |
| | Senior Director of Client Partnerships | Ibotta |
| | Senior Director of Enterprise CommercialDevelopment & Strategic Partnerships | NLogic Inc |
| | Senior Director of Product Management | Unbounce |
| | Senior Director, Content Analytics | Kantar |
| | Senior Lead, Global Marketing | Western Union |
| | Senior Manager | management science associates, inc. |
| | Senior Manager | eBay Inc |
| | Senior Manager | Vanderlande Industries Inc. |
| | Senior Manager | Molson Coors Brewing Company |
| | Senior Manager, Ad Effectiveness | Pandora Media Inc. |
| | Senior Manager, Marketing Measurement | Amazon |
| | Senior Media Analyst | Choice Hotels |
| | Senior Partner Manager | Pinterest |
| | Senior Product Manager, NPS Prism | Bain & Company |
| | Senior Sales Director | Yieldmo |
| | Senior Vice President | Brandsymbol |
| | Senior Vice President Media & Tech | Epsilon |
| | Social Media | Wells Fargo |
| | Solution Consultant | Salesforce |
| | Solution Engineer | Salesforce |
| | Specialist Data Analyst | Mediamarktsaturn |
| | Sr Analytics Director | Ally Bank |
| | Sr Congress & Events Specialist EMEA | Abbott |
| | Sr Director Digital Analytics | E*TRADE |
| | Sr Manager, Marketing Data Strategy | Molson Coors Brewing Company |
| | Sr Marketing Manager | E*TRADE |
| | Sr. Account Manager | Fyber |
| | Sr. Analyst, Omnichannel Development | PVH Corp |
| | Sr. Brand Manager | Abbott |
| | Sr. Digital Communications Specialist | Abbott |
| | Sr. Digital Media Strategist | NetApp |
| | Sr. Director of Client Services | The Trade Desk |
| | Sr. Director Omni-Shopper & Digital Consumer Marketing | Kellogg Co |
| | Sr. Director, Marketing Management | Abbott |
| | Sr. Director, Media Solutions & Strategy | eMarketer |
| | Sr. Director, Sales and Strategy | Verizon Media |
| | Sr. Manager Marketing Planning & Strategy | Discover Financial Services |
| | Sr. Marketing Director | Abbott |
| | Sr. Marketing Director | Abbott |
| | Sr. Merchant | Global Custom Commerce (Home Depot) |
| | Sr. Performance Marketing and Analytics Manager | IBM Watson Advertising |
| | Sr. Vice President, Marketing | HopSkipDrive |
| | Sr.Director Product Management | TapClicks |
| | Strategic Account Executive | Neustar, Inc. |
| | Strategic Accounts Director | Teads |
| | Strategist | Salesforce |
| | Strategy | 84.51° |
| | Strategy & Operations | Outdoor Media Specialists & Solutions |
| | Strategy and Innovation | AT&T Communications |
| | Strategy Consultant | Salesforce |
| | Strategy Director | Saatchi & Saatchi |
| | Strategy Director | Leo Burnett |
| | Student | St. John's University |
| | SVP - Marketing Data Strategy, Attribution & Partnerships | Bank Of America |
| | SVP Customer Innovation | Numerator |
| | SVP Data Technology & Insights | SparkFoundry |
| | SVP sales | Emodo Inc. |
| | SVP, Brand | Papa John?s International |
| | SVP, Marketing | HopSkipDrive |
| | Treasurer | Self-employed |
| | US, Client Development Officer | Dentsu |
| | Vice President ~ Digital Ad Tech | iloopMobile / nVIDIA |
| | Vice President Digital Ad Tech ~ iloopMobile Inc. | Cyber Technology Group |
| | Vice President, Global Marketing Analytics & Targeting | NBCUniversal |
| | Vice President, Growth | IMVU |
| | Vice President, National Sales Interactive Digital Media Team Leadership & Motivation Social Media (East) | Pandora Media Inc. |
| | VP | Swiftmile.com |
| | VP | HCO |
| | VP | Phg |
| | VP | AWC |
| | VP | Publicis Media |
| | VP | Accenture LLP |
| | VP | VDC |
| | VP | Vibes |
| | VP Ad Ops | Universal McCann Worldwide |
| | VP Advertiser Solutions & Sales | Comscore |
| | VP Brand Partnerships | OUTFRONT Media |
| | VP Branding & Marketing | Capital One |
| | VP Consumer Data Strategy & Activation | L'Oreal |
| | VP Customer Development & Strategy | Sinch |
| | VP Customer Success | Nielsen |
| | VP Digital | National CineMedia |
| | VP Digital Sales Strategy | National CineMedia |
| | VP Global Marketing | Kellogg Co |
| | VP Head of Industry CPG | Pandora Media Inc. |
| | VP Head of Industry CPG | Pandora Media Inc. |
| | VP Marketing | Western Spirits Beverage Company |
| | VP Marketing | Wells Fargo |
| | VP Marketing Effectiveness | Nielsen |
| | VP Media and Digital | NBCUniversal |
| | VP Media Insights | Thinktv |
| | VP N.A Caribbean and Asia | LATAM AIRLINES |
| | VP of Sales, E-Commerce & DTC | Simpli.fi |
| | VP of Sales, East Coast | Adsmovil |
| | VP Sales EMEA LATAM | Adcolony |
| | VP Strategy | inMarket |
| | VP, Advertising Operations | 360 agency |
| | VP, Client Partner | Motista |
| | VP, Client Services | IBM Watson Advertising |
| | VP, Customer Foundations | 84.51° |
| | VP, Customer Success and Marketing | Neutronian |
| | VP, Global Marketing Communications | Colgate-Palmolive |
| | VP, Interactive | Marden-Kane |
| | VP, Knowledge Lab | Neustar, Inc. |
| | VP, Marketing | Roku |
| | VP, Media | Bharti Airtel |
| | VP, Performance Solutions | Rakuten Advertising |
| | VP, Product Management | AT&T Communications |
| | VP, UHNW Segment Marketing | Bank Of America |
| | Web-Based Business Manager | Sinch Engage |