Agenda
Tuesday, April 6, 2021
11:05 AM – 11:35 AM
For some businesses the pandemic minimally disrupted or in some cases fueled growth; however, this was not by accident. These companies doubled down on tech and ecommerce innovations, leaned on new ways to serve their customers and acted with agility. This panel will showcase brands that out-performed amid disruption by integrating new technologies, introducing new products and services to provide an omnichannel consumer experience and sharing their thoughts on what the new rules of engagement will be for what comes next.
11:35 AM – 12:00 PM
How Doers Get More Done:  The Home Depot Puts the Customer at the Center of its Strategy 
The Home Depot has laid the foundation for an experience that builds up their capabilities and empowers their customers with both in-store and online solutions. As the pandemic progressed, their interconnected retail strategy and underlying technology infrastructure enabled them to execute on critical business decisions in a dynamic operational environment, as well as supported record levels of web traffic and online orders. In this session, Adolfo Villagomez, Senior Vice President – Online & CMO at The Home Depot will talk about key learnings from the past year and how the company continues to improve the customer experience by introducing new capabilities and ways to engage with the brand. 
12:00 PM – 12:25 PM
The Forgotten Power of Creative
Over the past ten years, our industry has favored clicks and downloads over delivering messages of value. As data deprecation takes hold, identifiers disappear, and privacy regulations grow, it's going to become harder than ever before to connect with consumers in meaningful ways. To move forward, marketers everywhere need to break the cycle and leverage advanced technology to accelerate the most human part of marketing: creative. Join this session to hear real-word case studies about how today's supercharged AI can win back hearts and minds and drive our industry - and the world - forward.
12:25 PM – 12:45 PM
Dedicated time to meet with event partners
---
12:45 PM – 1:15 PM
Keeping Pace with Today's Evolving Consumer Mindset
Consumers sudden adoption of new technologies have shaped new behaviors in consumption and spending habits. Understanding which of these behaviors will stay and which ones will fade, as consumers' return to a semblance of normal, will be crucial to a brands' future success. This session brings together brands and experts for a conversation around the changes they are seeing in consumer behavior, its effect on marketing messaging, and insights into how they keep pace with rapid - changing cultural and consumer trends.
1:15 PM – 1:40 PM
MMA's Data Maturity Framework: Preparing for the Future of Data and Privacy
Preparing for the changes in data and privacy laws and compliance while maximizing data ROI is at the core of what most marketers need to solve for in 2021.  MMA, in partnership with EY, will reveal for the first time a data maturity framework that was created with the input of 100 of the top CMOs and heads of media. This framework will help marketers benchmark themselves in several areas, including data capabilities and skills, measurement and attribution, data governance, integration and transparency.
1:40 PM – 1:50 PM
Dedicated time to meet with event partners
---
1:55 PM – 2:20 PM
Migrating from a Legacy Martech to a Modern CX Hub
The future of customer experience is delivered with technologies that are purpose-built to handle the unprecedented speed, scale and complexity of today's omnichannel customer data. But reliance on legacy marketing tools remains high among enterprises across industries, and many companies have tried and failed to upgrade their stack to build a more agile approach to customer experience management. Join us for a case study on the steps companies can take to overcome common martech obstacles and realize the benefits of a modern CX stack.
Overcoming Model Fragility: Creating Adaptable Models that Can Survive the Next Shock
Traditional data models reveal fatal flaws in times of extreme change—never more so than during last year's unprecedented events. Across industries, seismic shifts in consumer behavior, data collection, and device sharing brought the golden age of black-box algorithms to an end. So… what's next? How do we create models that are not only stable and reliable, but allow us to pivot during turbulent times? Join Proove Intelligence's Dan Temby and Kuhan Puvanesasingham as they explore the impact of model fragility and how to augment existing models to remain durable and valuable in times of change.
2:25 PM – 2:55 PM
​Preparing for a World of New, Privacy First Identifiers 
2021 is bringing big changes to the marketing ecosystem. Marketers must prepare for the impact IDFA changes and a cookie-less future will have on their ability to create deeper consumer interactions, while still respecting their privacy. This panel brings together marketers for a discussion on how they are planning to drive success without third-party cookies, what alternative solutions and media strategies they are considering, ​and the role first-party data will play in continuing to personalize and understand performance going forward.
Wednesday, April 7, 2021
11:05 AM – 11:30 AM
Mass Personalization, MyWalgreens and the Future of Marketing
Walgreens is leveraging digital tools to better meet customers' needs, build loyalty through personalization and improve its customers' overall health and well-being. In this session, Alyssa Raine, Group Vice President of Customer Marketing Platforms at Walgreen's will share how it harnesses its first-party data to deliver individualized experiences at scale and how it has reimagined its loyalty program​ to create a first-of-its-kind customer engagement platform. She will also talk about how the pandemic accelerated its digital transformation goals and where she sees it evolving in the future. 
11:30 AM – 12:00 AM
Brands As a Force For Good
For many of today's conscious consumers purchase decisions are more than just transactional. It is an extension of their views and beliefs, and they expect brands to use their platform to speak up on important social issues and causes to help drive societal change. Hear how Lush Cosmetics NA and P&G are authentically connecting with consumers on important social issues, the role brand activism plays in their marketing, and how business can be a force for good.
12:05 PM – 12:30 PM
How 5G is Enabling Better Results through Immersive Creative Experiences    
2021 has created new engagement opportunities for bold marketers. Immersive mobile ad creative, including AR formats, are proving to be both effective and scaleable. The widespread buildout of 5G and the mass adoption of 5G devices like the iPhone 12 make this new level of mobile engagement possible. Drawing on brand new consumer research and early case studies, Emodo's Jake Moskowitz will outline consumer attitudes, receptiveness and response rates of the new immersive ad experiences.
Conversational Commerce – Making Shopping Personal
Over the last two decades, shopping, like everything else has moved online. But, as any good sales person will tell you, the secret to closing a sale is the conversation. This session will focus on the trends that are powering conversational commerce and help you understand how chat and bot technology can be harnessed to facilitate conversations that drive higher conversion and ROI.
12:30 PM – 12:45 PM
Dedicated time to meet with event partners
---
12:45 PM – 1:10 PM
How GE Leaned into Purpose to Refresh its Brand
As a sponsor of the 2020 Summer Olympics, GE was set to unveil its new tagline in front of a global audience when the event was postponed. It's new tagline "Building a World that Works" had been in development for months when the pandemic hit. Instead of abandoning months of work, GE leaned into its brand purpose to reset and rethink how the creative would adapt to these challenging times. In this session, Zara Mirza, Director Global Brand at GE will share how its customer - centric approach informed their messaging, how the campaign came to life across different channels, and lessons learned from the process.
1:10 PM – 1:35 PM
MMA MOSTT Research Study: How Can Marketing Organizations Drive Growth
The MMA MOSTT initiative findings, recently published in the Harvard Business Review, show how modern marketing organizations create value.  While there are many opportunities to create value, most organizations pursue only a subset of these value opportunities. In this session, Dr. Sundar Bharadwaj, Coca Cola Company Chair Professor of Marketing, Terry College of Business at the University of Georgia will show how alignment between the chosen value configuration and the capabilities required is a strong growth driver and provide benchmarking data to demonstrate the sales impact of closing the gap.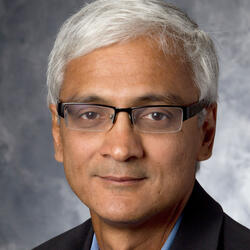 The Coca Cola Company Chair, Professor of Marketing
The University of Georgia, The Terry College of Business

1:35 PM – 1:50 PM
Data Privacy & Protection: The ROI for Marketers
We surveyed data and marketing professionals about their investments in privacy, data management, and consent and preferences. The biggest takeaway? Marketers estimate a 40x average return on investment for spend on consent and preference management systems. Hear how marketers can develop strategies rooted in compliance, and the importance of investing in consent and preference management systems to reach marketing goals.
2:00 PM – 2:25 PM
A Moment to Reset: Key Media Consumption Trends for Advertisers' Success Now and in the Future
The pandemic caused a major shift in how, where, and when consumers are connecting with brands and their content. 87% of Americans say they're consuming more content – mostly via broadcast TV, online videos, and online TV streaming. From big screens to little screens, brands need to know which of these behaviors are temporary and which are here to stay. In this session, Beth - Ann Eason, Managing Director, Senior Digital Transformation Executive at Accenture Interactive will share where advertisers should focus right now, how to rethink the entire customer journey - digitally, and prepare for the future.
2:25 PM – 2:50 PM
How Mars Unlocked the Power of Speed
Building a successful business today requires a company to pivot quickly to meet consumers where they are going. By focusing on its digital engine, Mars has been able to unlock the power of speed - or 100x. 100x is more than technology; it's building and equipping their Associates with the skills and resources they need to create meaningful, user-centric solutions. In this session, Sandeep Dadlani, Chief Digital Officer of Mars, will share how it leverages data and technology to deliver new products and services, turned its user centricity movement approach on its head and empowers associates to drive innovation from within.