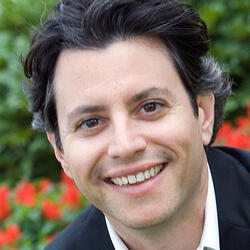 As VP of Media and Partnerships, Jay oversees the strategic vision for brand engagement that brings to life Samsung's own brand promise of improving people's lives through its products and signature services. Jay's has a diverse media background, from traditional to digital, with many established companies as well as start-ups with big company aspirations. 

Before joining Samsung, Jay was most recently the Director of Global Media at Unilever leading overall strategy, mobile excellence, and digital partnerships. Prior to Unilever, he cut his teeth on the agency side at Starcom, PHD and at internet start-up company AGENCY.COM, in the hey-day of the first web explosion of the late 90's/early 00's.

Jay is an incredibly creative thinker who has developed highly innovative and award-winning media campaigns throughout his career. In addition to Samsung and Unilever, Jay has worked with beloved consumer brands such as, Coca Cola, Procter & Gamble, Kraft and Discovery Networks.

After spending the last six years in the UK, he and his wife are back home happily nesting in the suburbs of New York. In his spare time, he is picking back up his golf game and enjoying the great outdoors with his family.