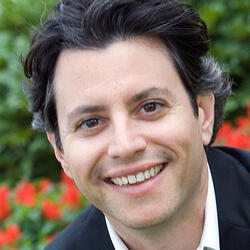 Jay serves as Vice President of Media Transformation at Petco, a category-defining health and wellness company focused on improving the lives of pets, pet parents and our own Petco partners (employees).  
He oversees Petco's paid and owned marketing channels. With more than 25 years of experience driving digital growth and data transformation for some of the largest organizations in the world, Jay helps drive business results by leveraging his expertise on the evaluation of a target customer's lifetime value, and ensuring marketing operations match the speed of culture. 
Prior to joining Petco, Jay led Samsung's global media and partnerships division, as well as Unilever's global media innovation. During the web explosion of the late 90's and early 2000's, Jay worked for marketing agencies Starcom and PHD, as well as the internet start-up company Agency.com. 
A creative thinker, throughout his career, Jay has developed innovative, award-winning media campaigns and worked with beloved consumer brands such as Coca-Cola, Procter & Gamble, Kraft and Discovery Networks.
Jay earned a bachelor's degree in business administration and marketing from the University of Arizona. After spending years in the United Kingdom, Jay and his family have returned home to the United States. In his spare time, he enjoys exploring the great outdoors with his family and their lovable havapoo pup, Graham Cracker Max.