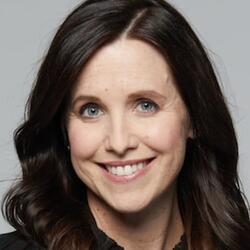 Amy has 15+ years of data driven marketing experience, having spent majority of her career with the Publicis Groupe. She gained a breadth and depth of experience through her strategic assignments and investment leadership across a wide-range of categories: QSR, Retail, CPG, Telecom, Travel. She fostered a depth of digital, data, and tech skills by being an early investment lead in Starcom's digital investment group and being passionate about being on the cutting edge of data and tech application ever since -- she most recently led the Lowe's business through transformational change that increased YOY ROI and turned around declining traffic results. As the account lead on Lowe's, she spearheaded an advanced strategic roadmap that enabled Lowe's to shift to a customer/data led approach across all channels and prioritized enablement plans to be ready for a predictive future.
She has a passion for learning and leading teams into unchartered territory, developing and realizing innovation goals, and for driving accountability through measured solutions. She is known for building strong connections, enabling her to always stay one step ahead of the ever-changing marketplace dynamics to deliver unique value and partnerships. She is an avid mentor and leader in the industry, developing many on how best to advance their leadership skills to positively affect the entire system.
On a personal front, she grew up in a small town in eastern Iowa (Cubs and Hawkeye country), moved to Chicago after graduating from the University of Iowa with a degree in Marketing, and is living a busy home life with her husband Chris and three active kids (Rory 5 yrs, Nora 3 yrs, Lucy 1 yrs).