Agenda
Monday, July 16, 2018
9:20 AM – 9:50 AM
Building a Culture of Freedom and Responsibility
Patty McCord served as chief talent officer of Netflix for 14 years and helped to create the famous Netflix Culture Deck. Since it was first posted on the web, the Deck has been viewed more than 15 million times, and Sheryl Sandberg has said that it may be the most important document ever to come out of Silicon Valley. A veteran of established enterprises and start-ups alike, McCord has vast experience building winning cultures. McCord will discuss how building a culture of freedom and responsibility strips away the constraints that can thwart high-performers so your teams can be lean, nimble, motivated and happy.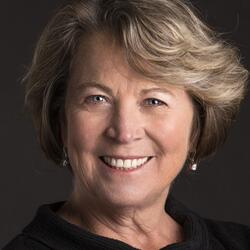 Former Chief Talent Officer, Netflix
Author of Powerful: Building a Culture of Freedom and Responsibility
9:50 AM – 10:20 AM
The Innovation Imperative: Accelerating Growth through Venture Thinking
With digital transformation forcing companies to quickly adapt to fast-changing times, innovation has gone from peripheral to corporate strategy to foundational. But how do successful companies translate innovation into commercial success? Touching on key findings from GE's new Global Innovation Barometer—and drawing from her experience working in GE's venture capital group—Dara will discuss how companies are turning break-through ideas into solutions that build business and improve the world—from mobile payment services to drone-enabled health solutions. How to build "venture" thinking into a big organization? Dara will share how innovation leaders drive transformation, accelerate change and maximize their return on innovation.
11:15 AM – 11:45 AM
Marketing in the Age of Assistance
Thanks to mobile, today's consumer can get exactly what she wants, instantly and effortlessly. As a result, she has heightened expectations for every single experience and wants to be assisted everywhere. Join Allan Thygesen, Google's President of Americas, to discuss how brands can leverage data to delight consumers and drive business results in the Age of Assistance.
11:45 AM – 12:15 PM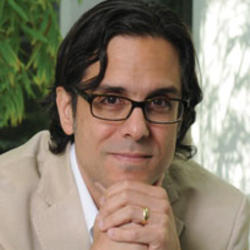 Assistant Professor of Marketing and Strategy
Georgia Tech, Scheller College of Business
4:00 PM – 4:50 PM
Deep Dive 1: Brand Marketer Town Hall
Deep Dive 2: Solutions Providers Town Hall
Tuesday, July 17, 2018
9:45 AM – 10:15 AM
MGM Resorts - Reinvents itself to Entertain The Human Race
Learn how MGM Resorts International is transforming itself from a group of Las Vegas hotels and casinos into a powerful global entertainment brand offering unrivaled entertainment experiences. Lili Tomovich, Chief Experience and Marketing Officer at MGM Resorts, will share its journey of brand reinvention and how it connected emotionally with employees and guests to deliver on it's brand purpose. Tomovich reinforces that although leveraging technology to deliver a guest experience is critical in this day and age, never forgetting the importance of human engagement is at the heart and soul of their brand. She shares how, to connect emotionally, the brand promise must come to life at every point of customer contact with the help of the organizations' greatest asset — its people.
12:00 PM – 12:30 PM
The personal computer S-curve gave us 1.5 billion PCs and 3 billion people online, and now the smartphone S-curve is giving a computer to everyone on earth. So today, we have two innovation conversations: First, what can we build on the billion-scale platforms we have, what new models can we create, and do the internet giants leave any room? And second, what are the NEXT S-curves — the next transformative technology waves?