Agenda
Sunday, July 15, 2018
7:45 PM – 8:45 PM
Women Leading Change: War Zones, the Workplace, # Me Too. Now What? & Beyond
Zainab Salbi went from being a survivor of war in Iraq, where she was raised as the daughter of Saddam Hussein's private pilot, to helping over 430,000 women in eight conflict zones rebuild their lives as founder and former CEO of Women for Women for Women International. Zainab shares her experiences from war zones where her organization created life changing opportunities for women to be able to work and contribute to the economic health of their communities. She goes beyond war zones to discuss her experiences as a CEO and how we need to get past our fear and lead with love. She also explores our culture of complicity and the objectification that has mainstreamed sexual harassment and the abuse of power by men against women from all walks of society. In this inspiring keynote, Zainab will move us forward on a road of change to end this cycle of violence, to create a nurturing environment where every person's potential can be fully realized.
Zainab has been called one of "25 Women Changing the World" by People, "100 Leading Global Thinkers" by Foreign Policy Magazine and one of 100 "The Most Creative People in Business" — Fast Company.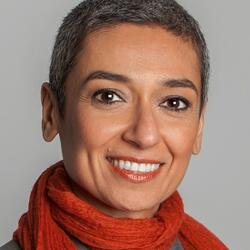 Bestselling Author, Host of PBS Show #Me Too, Now What? and
Founder of Women for Women International​

Monday, July 16, 2018
9:20 AM – 9:50 AM
Building a Culture of Freedom and Responsibility
Patty McCord served as chief talent officer of Netflix for 14 years and helped to create the famous Netflix Culture Deck. Since it was first posted on the web, the Deck has been viewed more than 15 million times, and Sheryl Sandberg has said that it may be the most important document ever to come out of Silicon Valley. A veteran of established enterprises and start-ups alike, McCord has vast experience building winning cultures. McCord will discuss how building a culture of freedom and responsibility strips away the constraints that can thwart high-performers so your teams can be lean, nimble, motivated and happy.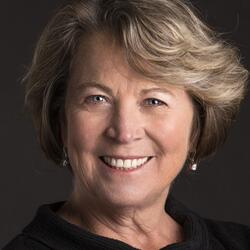 Former Chief Talent Officer, Netflix
Author of Powerful: Building a Culture of Freedom and Responsibility
9:50 AM – 10:20 AM
The Innovation Imperative: Accelerating Growth through Venture Thinking
With digital transformation forcing companies to quickly adapt to fast-changing times, innovation has gone from peripheral to corporate strategy to foundational. But how do successful companies translate innovation into commercial success? Touching on key findings from GE's new Global Innovation Barometer—and drawing from her experience working in GE's venture capital group—Dara will discuss how companies are turning break-through ideas into solutions that build business and improve the world—from mobile payment services to drone-enabled health solutions. How to build "venture" thinking into a big organization? Dara will share how innovation leaders drive transformation, accelerate change and maximize their return on innovation.
10:20 AM – 10:50 AM
Blockchain in Marketing: Imminent Promise, Real Challenges
The advent of blockchain technology has represented a generational shift in network computing. For marketers and communicators, corporate adoption and implementation of blockchain technology promises advantages that are too compelling to ignore. These range from operational (e.g., ad buying) to transformative (e.g., certifying goods as sustainably sourced). But blockchain technology is transformative enough without having to oversell it. You do, however, have to understand the capabilities and limitations. Join Phil Gomes, Senior Vice President, U.S. B2B Digital Leader, Global Blockchain Center of Excellence at Edelman as he cuts through the hype, discusses what executives can really learn from the most promising pilots, and prepares marketers to ask the right questions of teams and colleagues when they get back to the office.​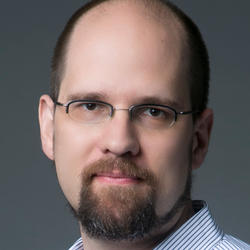 Senior Vice President, U.S. B2B Digital Leader, Global Blockchain Center of Excellence
11:15 AM – 11:45 AM
Marketing in the Age of Assistance
Thanks to mobile, today's consumer can get exactly what she wants, instantly and effortlessly. As a result, she has heightened expectations for every single experience and wants to be assisted everywhere. Join Allan Thygesen, Google's President of Americas, to discuss how brands can leverage data to delight consumers and drive business results in the Age of Assistance.
11:45 AM – 12:15 PM
A MMA MOSTT Research Study: Competing on M.A.R.S. – A Look Into the Emerging Marketing Capabilities for Today's Market​
This session shares key findings from a year-long study of changes in marketing capabilities by firms seeking to compete more effectively in today's increasingly technology-led environment. Join Omar Rodriguez Vila, Phd as he shares a new model for the organization of marketing work centered on the development of value stacks, the creation of organizational gravity, and the design of learning loops. The presentation will provide examples of how the development of these emerging practices vary across firms, and insights to select the right model for your organization.​ This is the first of a number of projects brought to you by the MOSTT initiative.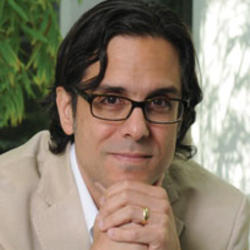 Assistant Professor of Marketing and Strategy
Georgia Tech, Scheller College of Business
12:15 PM – 12:45 PM
The Grass is Always Greener with AI
It is more important than ever for brands to connect with consumers on a personalized, 1:1 level. In this session, TruGreen CMO Kari Rajaniemi will share how the brand collaborated with IBM Watson Advertising to create an AI-powered ad that can provide personalized lawn care plans and product recommendations based on a consumer's individual needs. Rajaniemi will share key learnings and insights from this unique campaign and inspire brands to seed their own campaigns with AI to help drive deeper engagement.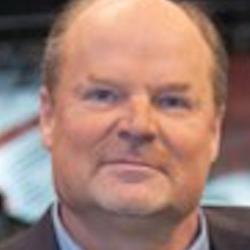 Chief Marketing Officer and VP-Customer Service and Corporate Communications

2:00 PM – 2:50 PM
Ad Quality Today is Advertising's #1 Problem – Let's Solve It
The industry today has a spotlight on concerns with brand safety, viewability and fraud. Yet, marketers are still in constant pursuit of high quality mobile experiences that capture attention and achieve massive reach. In this conversation, we will address how these key ad quality concerns will influence the ways that marketers buy media. Mainly, where does the responsibility lie and what tactics can be deployed to give marketers peace of mind?
3:00 PM – 3:50 PM
People & Places: Harnessing the Power of Location Data to Maximize Marketing Investments
Much of the impact of mobile advertising occurs away from smartphone screens, as the majority of purchases still take place offline in the "real world." The smartphone, however, is able to add exponential value in the form of insights and measurement, allowing marketers to better understand their customer and unlock the true impact of their campaigns by attributing results to both online and offline initiatives. Join Founder and CEO, Gil Elbaz and SVP of Marketing, Brian Czarny of Factual for a lively location data discussion and share your successes and challenges with mobile measurement and insights.
Closing the Mobile Gap in your Marketing Cloud
For brand and enterprise marketers, generating actionable insights into customer behavior across channels and touch points remains an elusive goal. This is especially true on mobile, where existing marketing cloud solutions fall short in capturing and connecting user life-cycle data. This session will share and discuss challenges, best practices, and future opportunities for mobile-first multi-touch attribution – and how to fill the gaps in your marketing cloud.
4:00 PM – 4:50 PM
Deep Dive 1: Brand Marketer Town Hall
Deep Dive 2: Solutions Providers Town Hall
Tuesday, July 17, 2018
9:15 AM – 9:45 AM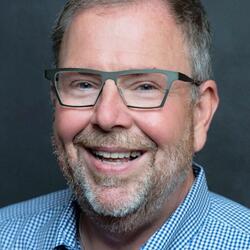 Chief Marketing Officer Global Chevrolet and Global GM Marketing Operations Leader

9:45 AM – 10:15 AM
MGM Resorts - Reinvents itself to Entertain The Human Race
Learn how MGM Resorts International is transforming itself from a group of Las Vegas hotels and casinos into a powerful global entertainment brand offering unrivaled entertainment experiences. Lili Tomovich, Chief Experience and Marketing Officer at MGM Resorts, will share its journey of brand reinvention and how it connected emotionally with employees and guests to deliver on it's brand purpose. Tomovich reinforces that although leveraging technology to deliver a guest experience is critical in this day and age, never forgetting the importance of human engagement is at the heart and soul of their brand. She shares how, to connect emotionally, the brand promise must come to life at every point of customer contact with the help of the organizations' greatest asset — its people.
11:00 AM – 11:30 AM
Building a Shopping Experience for the Future of Mobile Commerce
Boxed, the popular ecommerce start-up known as the "Costco for millennials" is laser-focused on building a best-in class mobile shopping experience while also keeping a fast-paced and positive culture throughout the organization. Jackson Jeyanayagam, CMO of Boxed, will share the story of Boxed's rapid growth going from $40,000 in sales to $100 million in three years, how the company's generous employee benefits strengthens its brand, and how it all ultimately contributes to the future of how mobile commerce is evolving.​
12:00 PM – 12:30 PM
The personal computer S-curve gave us 1.5 billion PCs and 3 billion people online, and now the smartphone S-curve is giving a computer to everyone on earth. So today, we have two innovation conversations: First, what can we build on the billion-scale platforms we have, what new models can we create, and do the internet giants leave any room? And second, what are the NEXT S-curves — the next transformative technology waves?