The Voice Playbook 2021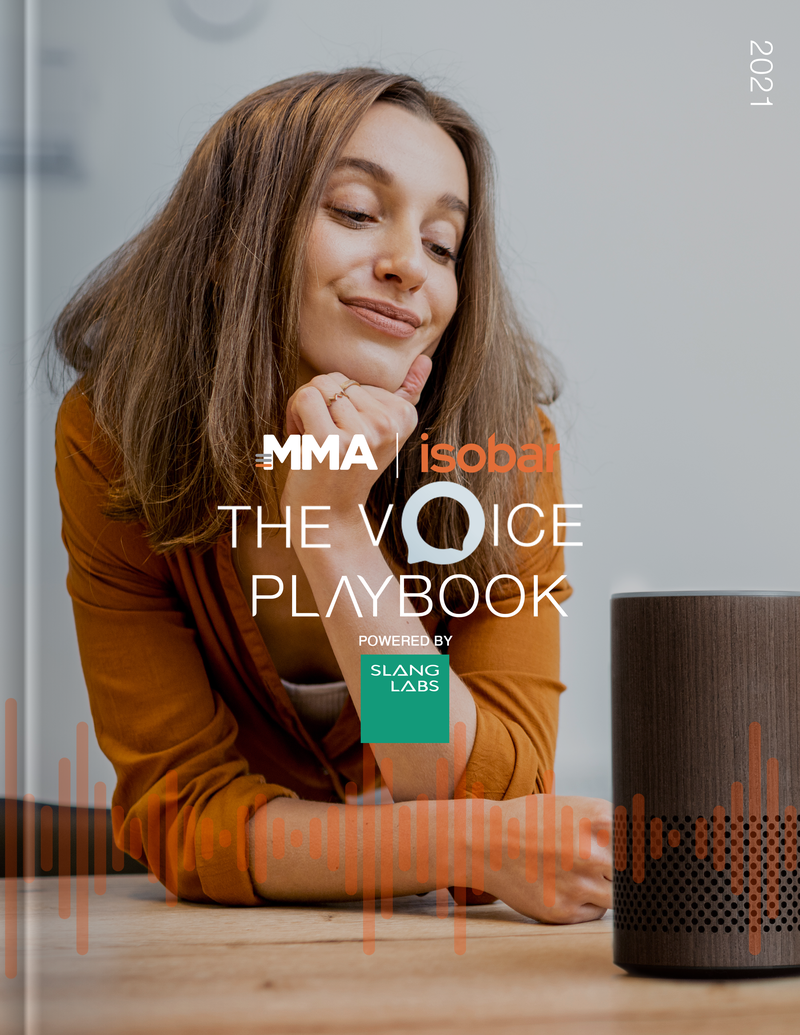 MMA, in collaboration with Isobar; Powered by Slang Labs, launches the much-awaited - The Voice Playbook. The Playbook unpacks the potential impact of Voice capturing global and Indian media insights paving the way on how marketers can win with Voice. It will throw light on insights that will help you enhance your brand-customer journey. Unfolding:
Key Takeaways:
Get insights on the global voice market & surge in voice search post pandemic
Know more about Voice Tech: Voice technology is playing a pivotal role in fuelling aided commerce growth as 82% of smartphone users are using voice-activated technology.
Rise of Voice Assistants in India with use cases: Brands are focusing a lot on the voice of the voice assistant as the majority of the respondents (86%) said developing a brand's voice personality is extremely important.
Read industry experts share curated insights such as authored pov's from

Sapna Chadha, MMA India Board Member; Senior Country Marketing Director, Google India and South East Asia
Sreeraman Thiagarjan, CEO, Agrahyah Technologies and aawaz.com
Virginia Sharma, VP Brand Solutions, JioSaavn
MVS Murthy, Head – Marketing, Digital and Corporate Communication, Tata Asset Management Limited
Anjali Krishnan, Consumer Experience Lead, India & Bangladesh, Mondelez India Foods Pvt. Ltd.
Kumar Rangarajan, Co-founder & Obsessive Dictator, Slang Labs 
The key insights of the Playbook was discussed by industry experts in an exclusive Unveiling of the Voice Playbook. The experts discussed insights from the global voice market & discussed the potential of Voice Tech in India. To view the session, click here.
You may download the requested file(s) below.