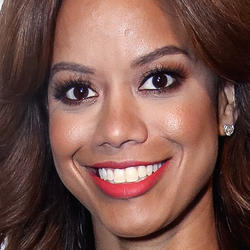 Tricia Clarke-Stone is the CEO of Narrative_, a New York based agency using culture, technology and storytelling to connect brands and people in ways they never imagined. Along with her co-founder, business mogul Russell Simmons, Tricia leads Narrative_ in creating unprecedented, integrated campaigns with the world's largest brands including Under Armour, JC Penney, Samsung, Coty and Universal Pictures.
Tricia has a proven track record of delivering results for brands, media companies/platforms, startups, and talent. Through her ingenuity, strategic thinking, creativity, and natural problem solving ability, she has invented, launched, transformed and marketed businesses and brands, created diverse monetization and business development models, and led product innovation. Her leadership spans all departments within Narrative_ to create a new agency paradigm of invention, connectivity, and cultural relevance.
Tricia has spent the last two decades at the intersection of marketing, branding, tech, media, and entertainment. Throughout her career, she has been at the forefront of invention reimagining business models by anchoring them in storytelling, experience design, strategic insights, culture, technology and innovation. She first made her mark in advertising sales at Emmis Communications, where she launched new programs and built the company's first digital division, helping agencies and brands (PUMA, iTunes, Fox, and EA Sports, for example) create multilayered, cross-platform campaigns.
In 2009, Tricia joined Russell Simmons' media and publisher platform, Global Grind, as VP of business development and marketing, where she was quickly promoted to co-president. There, she relaunched the platform and led over 100 cross-cultural, digital, social, and trans-media campaigns for Toyota, Pepsi, P&G, AT&T, and more.
Further honing her gift for storytelling, redefining the status quo and pushing boundaries, Narrative_ was launched in 2013 - bringing to life her vision for an innovation-based agency focused on working with brands and agency partners to redefine the rules of storytelling and revolutionize businesses.
A graduate of Skidmore College, Tricia's visionary tactics have landed her spots on both AdAge and Crain's New York 40 Under 40 lists, as well as numerous speaking engagements discussing marketing's role in tech, fashion, and retail. She has been profiled in the New York Times, Fast Company, Elle, USA Today, Marie Claire, Forbes and Fortune.