Download the 2022 Official SMARTIES Submission Guide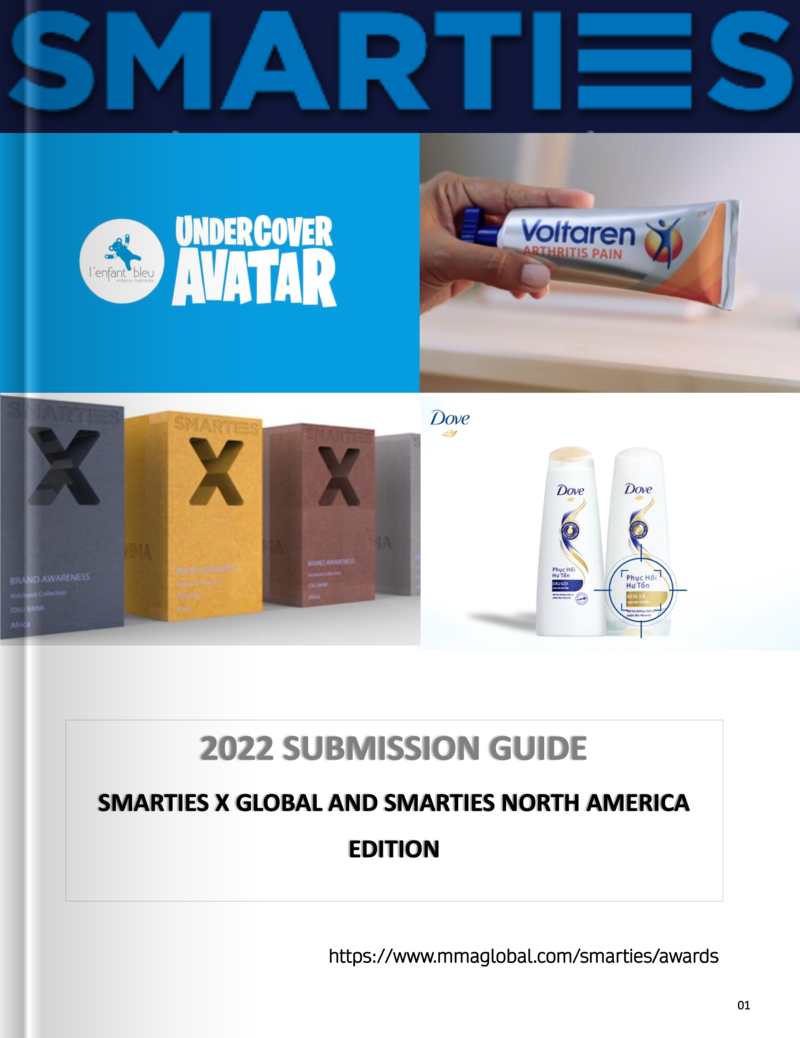 The MMA SMARTIES Awards is the world's only global modern marketing awards program honoring innovation, creativity, and success – highlighting the teams and talent that push the boundaries of modern marketing to reach and engage with consumers in all marketing channels. Gain recognition worldwide and be counted amongst the best in the modern marketing community. The SMARTIES recognizes regional winners, country winners and Global winners in addition to Industry Awards. You can select from a combination of global, regional and local options. Enter a single campaign in multiple categories. Increase your chances of winning by entering into multiple regions and/or multiple categories, and save!
MMA Members, log in to download now.