Beyond Metros & New Growth Path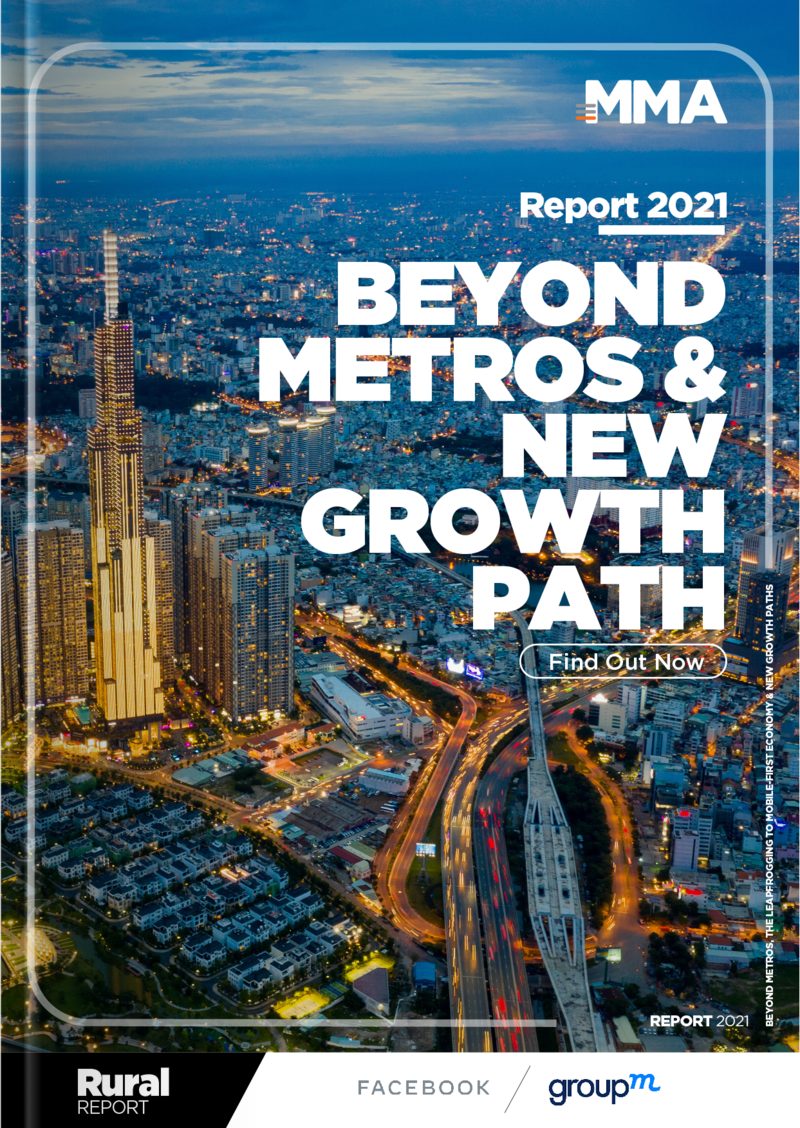 Technology transformation has been enabled by Vietnamese's highly adaptable digital consumers, who are becoming enthusiastic about these technologies. By the end of 2020, the number of internet users in areas outside metros hit 91% and for the first time ever surpassed TV in both penetration and time spend.
What perhaps particularly interesting is the leapfrogging of consumers to mobile. Outside of metro cities, many Vietnamese' first interaction with the internet is through the use of a mobile app. The app and, in turn, the phone have become gateways to the internet & the outside world for them, and the implications of this are astounding.
The COVID-19 crisis further accelerated the strategy in using Digital to reach out to consumers, Digital presents disruption, changes and huge opportunities for those who want to forge new growth paths.
Are you ready for the changes and capture these opportunities?
MMA Members, log in to download now.
Not an MMA Member? Please fill out the form below to find how you can get access to this document and to learn more about other useful resources.