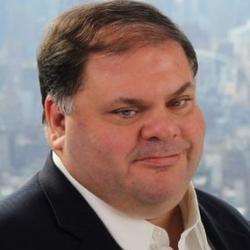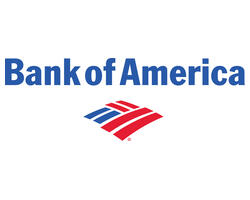 Lou Paskalis
Senior Vice President, Enterprise Media Planning, Investment and Measurement Executive
@LouPas
Lou Paskalis is the Senior Vice President, Enterprise Media Planning, Investment and Measurement Executive, for Bank of America. He is responsible for leading a team of communications professionals in developing and implementing comprehensive media strategies to drive enterprise business objectives. Paskalis oversees media strategy and investment across traditional, digital and social channels with an eye toward driving innovative solutions across lines of business. He is tasked with identifying and delivering opportunities to leverage customer insights and industry best practices in the rapidly evolving communications landscape. He leads the team that recently delivered a game changing real-time 360 degree program around the World Economic Forum leveraging the bank's extensive original content. He also lead the media strategy for the bank's highly successful (RED) partnership that combined the universal appeal of U2 with the cultural moment of the Super Bowl and harnessed the power of the Twitter, ClearChannel and Facebook platforms in original ways that lead to the program being recognized with a Bronze Medal for Media at the 2014 Cannes Advertising Festival.
Prior to joining Bank of America, Paskalis was the Vice President of Global Media, Content Development and Mobile Marketing at American Express where he lead innovative, cross-channel enterprise communications and engagement initiatives, as well as mobile marketing and content.

During his tenure at American Express, Lou created and launched their interactive branded TV channel to 60 million U.S. homes making Amex the first brand to have a dedicated television channel. In addition, he forged the first T-Commerce programs in partnership with NBC and FOX, which enabled consumers to purchase featured products in real-time while watching their favorite network shows. Paskalis is a three time recipient of the American Express Chairman's Award for Innovation.
Paskalis also lead communications strategy for Small Business Saturday, which was awarded repeatedly recognized with multiple IAB MIXX and Clio Awards including the Grand Clio. He also forged a strategic partnership with NBC News that lead to the creation of Your Business, a weekly news program serving the small business community that is the longest running program on MSNBC.
Paskalis is a board member of the Media Ratings Council as well as the Mobile Marketing Association, where he chairs the attribution committee. He serves on multiple IAB Advisory Councils and is a long serving jury member of the IAB MIXX Awards and Global Effie awards. He holds an MBA in finance and marketing and a B.S. in business management from the University of Notre Dame. He lives in Manhattan where he indulges his passion for bike riding, travel, fine wine and Formula One motor-racing.