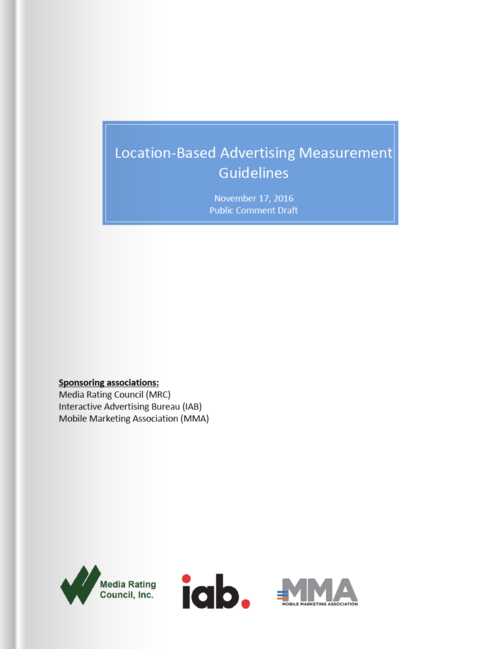 The MMA, in collaboration with the Media Rating Council and the iab, has released a draft of the Location-Based Advertising Measurement Guidelines for public comment. These Guidelines are intended to establish and document good practices of measurement; improve practices and disclosures used by practitioners; and also provide education to users of location-based measurement data from all segments of the Industry. This document also establishes a recommendation and a benchmark for audit processes whereby the practices and disclosures of location-based measurement organizations can be voluntarily validated by third parties.
We want to hear from you! To provide input on these guidelines, click here any time from now until mid-January when the period for public comment is expected to close.
Please enter your information below to download.