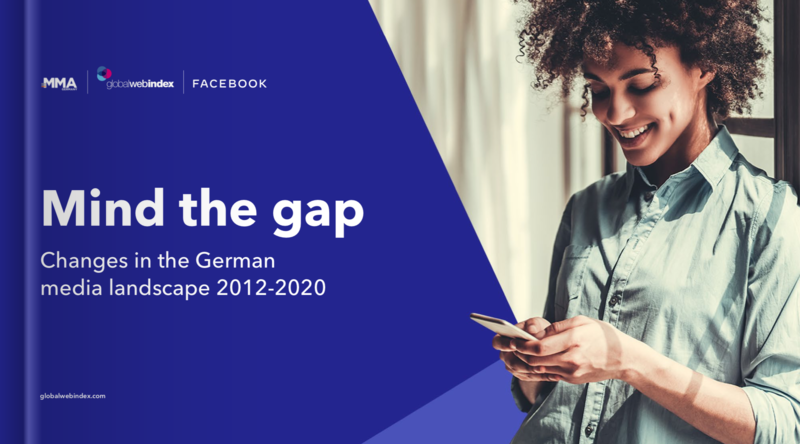 Mind the Gap
The Mind the Gap Report shines a light on changes in the media landscape in Germany between 2012 and 2020, contrasting Gen Z, Millennials, Gen X and Baby-boomers' media behaviour. It is a good starting point from which to inform advertisers where they should prioritise and focus their experiments and learning agendas; to ensurebrands are more consumer-centric, and to give them the best opportunity to find new customers and grow their business.
MMA Members, log in to download now.
Not an MMA Member? Please fill out the form below to find how you can get access to this document and to learn more about other useful resources.