Agenda
Wednesday, October 5, 2016
10:00 – 10:45
Registration and coffee / Credenciamento e café
---
10:45 – 11:00
Opening and welcome / Abertura e boas vindas
11:15 – 11:45
Digital Transformation at Bacardi
The journey one of the most iconic brands in Spirits has taken to engage with Millenials having Digital and Mobile at the core of it's connection strategy.
11:45 – 12:15
Forget Unicorns: Breeding Dragons in a Mobile World
We are all familiar with the concept and excitement of unicorns, but what if legacy companies could infuse some of these unicorn characteristics and launch even faster growing billion-dollar businesses? Bonin Bough, Mondelez International's Chief Media & eCommerce officer, explores how exactly one could hatch, raise, and ride dragons within established organizations. Through innovative initiatives, such as eCommerce and Media Monetization, and burn-the-box mobile platforms like Personal Relationship Management, meaningful engagements with consumers are not only powering the dynamic between consumer, marketer and brand but also breeding dragons.
12:15 – 12:45
Maximize your mobile efforts to drive relevance and results
Consumers today browse and buy across multiple platforms, and marketers need to remain relevant and retain engagement at every point of the buying journey in order to drive sales. This session, based on an analysis of H1 2016 shopping data and led by Criteo's MD LATAM - Ale Firmino, will explore what current e-commerce behavior looks like and how marketers can adapt a more successful and consumer-oriented strategy.
13:30 – 14:00
Redefining the market in the Age of Women Empowerment
Hashtag feminism has gone viral, with soap, shampoo and even energy firms launching social-media campaigns marketing feminism. But behind the hype, who's really benefiting?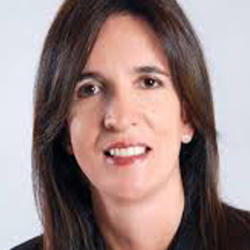 Regional Director of Communications & Sustainability Latin America / VP Corporate Affairs
14:00 – 14:30
VR - transitioning from a 2D to a 3D design paradigm
14:30 – 15:00
Music streaming services: Disruption in the music industry and business opportunities