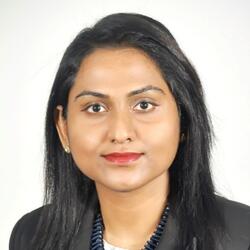 Vinoli De Alwis
Senior Manager - Digital Buying
Vinoli De Alwis is currently working as the Senior Manager of Digital Buying for Isobar, Sri Lanka. She is a strong believer that the digital world incubates new opportunities that is yet to be discovered and learned.
In a span of 7 years she has managed to be in association with a vast array of clients ranging from FMCG, Retail, Banking & Finance, Insurance, Homecare, Luxury living and Charity (global and local brands). As a digital professional in Sri Lanka, she aims to drive new and innovative campaigns for the local market whilst setting new digital campaign records in Sri Lanka. Vinoli has an innate ability to instil excellence in developing strategies that are purposed to create and build brand image and leading the way for SMEs to be included in the digital world.
She is also the Programmatic Account Manager for AMNET under Dentsu Aegis Network in Sri Lanka. She plays an active role in moulding new and young minds, as a Visiting Lecturer for a few reputed universities and professional bodies in the UK. Academically Vinoli is a postgraduate in Marketing from the University of Salford, Manchester [UK], BBA from Northwood University [USA] - Dual Majors and a recipient of MCIM accreditations.