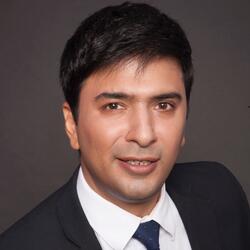 As Managing Director, APAC at AdColony, Vikas Gulati is responsible for building and scaling the company's revenue and operations, enhancing its platform capabilities and strengthening its position in the mobile advertising ecosystem in the region. In this role, he oversees the Brand and Performance business, driving network and relationships with advertisers, publishers, mobile developers and strategic partnerships in APAC.
An established business leader with 19 years of experience, Vikas has a proven track record of building and scaling up digital media, mobile and ad-tech startups in APAC. Prior to joining AdColony (formerly Opera Mediaworks), he was Vice President at Vserv, a leading mobile advertising exchange for emerging markets.
Between 2008 – 2012, he set up and grew the Asia business for Sprice, a leading online travel search and display network now part of Travelport. He also has held various leadership roles at ZenithOptimedia/Publicis, managing blue chip brands such as P&G, APB, LVMH, ESPN, LG and many others.
Vikas is a regular contributor for leading regional digital publications such as Campaign Asia and Digital Market Asia. He is extremely passionate about technology, mobile, innovation and building successful businesses in Asia Pacific.