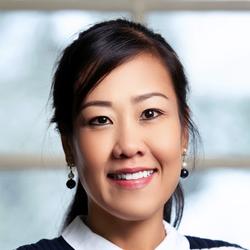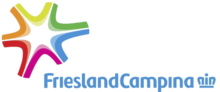 Tu Thai Minh Diem
Country Lead of Specialised Nutrition
A seasoned marketing and business lead with nearly 20 years of experience in consumer marketing and business management across various disciplines and leading Fast Moving Consumer Good companies in Vietnam. In January 2018, Tu Thai was appointed Country Director of Specialized Nutrition business in Vietnam. Encompassed with this appointment she became a FrieslandCampina Management team member, as well as a Global Specialized Nutrition Business Group Management team member. This move took place 7 years into her strong 10 year career with FrieslandCampina Vietnam. Under her leadership, Friso business has achieved solid successes and transformational milestones in strengthening brand health, becoming #1 brand in Infant Milk Powder market, acquiring new users, and reshaping the business model for profitable growth. She concurrently leads digital transformation for FC Vietnam across functions in collaboration with FC Global Digital Leaders. Prior to that, she was New Business Development Director, in charge of new product innovations and Marketing Manager for dairy based beverage product group.

Before joining FrieslandCampina Vietnam, Tu Thai had worked for Unilever 8 years. Her last assignment was the Business Unit Director for Unilever Vietnam Oral Care business. Prior to that, she worked on a few categories at Unilever Vietnam as Business Unit Director and Group Brand Manager for Deodorant category. She also championed Innovation Process Management for Unilever Vietnam. Tu Thai has an MBA from University of California Irvine (UCI) and a Business Management graduate degree in HCMC University of Foreign Languages and Information Technology.
Tu Thai is an inward driven individual in all things. She rises before the city wakes to train for her goal of achieving the medal for completing all 6 World Marathon Majors. She is dynamic and respected at work, all the while lovingly mothering her household of loving husband and three children. If you are wondering if she is exceptional in every way, just ask her family and friends.