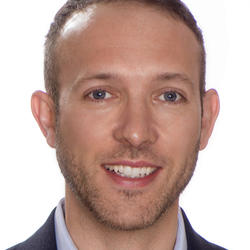 Tim Gough
Vice President, Insights and Analytics
As vice president of insights and analytics at Verve, Tim Gough is responsible for maximizing the mobile marketing platform's campaign analytics capabilities on behalf of clients, providing performance analysis that is deeply rooted in action-oriented consumer observations and informs future campaign strategies and innovative tactics.
Prior to Verve, Tim spent ten years at leading customer science company dunnhumby, where, since 2013, he served as vice president of media solutions. In this role, he led an insights team responsible for the delivery of all non-retail media targeting and effectiveness with established media partners, including Facebook and Twitter. An expert on consumer insights, audience development, media targeting and sales attribution, Tim spearheaded initiatives to drive revenue for retail and CPG brand partners through a combination of proprietary methodologies, knowledge of global best practices and relationships with media partners across digital, TV, social and mobile channels.
Previously, Tim was dunnhumby's insights director focused on engagement for the Macy's brand where he led a team of analysts to drive the reinvention of the legacy retailer's long-time loyalty program through customer-focused innovation. In this role, he was responsible for the delivery of custom insights, technical and commercial methodologies as well as the planning and measurement of targeted, multi-channel communications, including direct mail, email and online display. From 2008 to 2011, he held various roles focused on the Best Buy brand, where he led a collaboration with Best Buy merchants and the Sony U.S. sales team to develop and execute a national in-market test to drive transactional profitability by offering increased customer choice. He joined dunnhumby in 2005 from Alliance and Liecester Bank, later acquired by Santander Group in 2008, where he was a marketing analyst focused on cross-sales and savings for investments and credit cards.