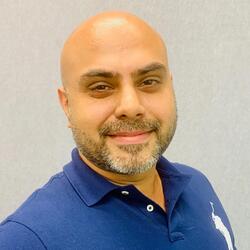 Sunny Nagpal is a serial entrepreneur, an angel investor, a seasoned digital advertising and marketing expert. He is also the co-founder and Managing Director APAC of Httpool, one of the largest international partners for major media platforms like Facebook, Twitter, Snapchat, TikTok and LinkedIn. As a digital growth specialist, he brings an innovative approach to product development and brand positioning. Under his aegis, the company has completed thousands of campaigns across various channels of digital media for hundreds of global brands across all industries, supporting all top agencies and the ecosystem at large in Asia Pacific.
Sunny's forte lies in creating regional footprint with India as a base, projecting capabilities of local resources and opportunities for cross border integration. Under his strategic leadership, Httpool won the mandate to become the authorized sales partner for some of largest global media platforms like Facebook, Twitter, Quora, Grabads, Dailymotion, Outbrain, TikTok, Accuweather, Bukalapak, Opera, UcWeb, Adwizz, Groundtruth, Adara, Zeotap, Wittyfeed and Happn.
Based out of Mumbai, today Sunny manages operations for Httpool in markets of India, Indonesia, Malaysia, Thailand, Vietnam, Philippines, Bangladesh, Hongkong, Myanmar, Cambodia and Laos, and leading further expansion into Asia Pacific through additional market launches and partnerships.