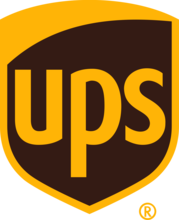 Sunil Kataria
Chief Executive Officer - India and SAARC
Godrej Consumer Products Limited (GCPL)
A graduate in Economics from Delhi University, Sunil is also an MBA in Marketing from the Institute of Management Technology (IMT) Ghaziabad.
Sunil joined GCPL in 2011 to oversee the sales and marketing organisation for the India and SAARC businesses. He has successfully led the merger of the sales and marketing organisations of GCPL and the erstwhile Godrej Sara Lee, combining the best of both companies and leveraging their complementary strengths to create a future ready platform to accelerate GCPL's growth and profit trajectory. Under his leadership, the GCPL sales and marketing organisation has
become more world class with sharpened and enhanced capabilities.
Sunil has diverse work experience across the FMCG and Consumer services sectors in Sales, Marketing and business roles. He had a long and highly successful stint of 12 years at Marico Industries. Post this, Sunil has also served as business head in two challenging service sectors: retail and telecom, leading large and complex business operations. Prior to joining the Godrej Group, Sunil was Chief Operating Officer at Idea Rajasthan Circle, where he headed business operations and was responsible for the P&L of the Rajasthan Circle. He also led a major turnaround of the Idea Rajasthan business, overcoming serious business constraints and a challenging period of price wars in the telecom industry to emerge as the largest gainer in revenue as well as subscriber shares.
Sunil is currently serving as the chairman of the Indian Society of Advertisers (ISA). He has built very strong relationships and equity with marketing bodies such as the CMO forum, FICCI FMCG committee and ASCI. He has also been recognised at a national level by being nominated for the "Marketer of the Year" 2014 award by the International Advertising Association (IAA) of India. Sunil has also been shortlisted as one of the "Top 10 influential CMOs of India - 2015" at the Indian Marketing Awards anchored by the exchange4media group.
Sunil is a staunch believer and practitioner of the spirit of 'Possibility Thinking' and feels that this, coupled with a passion for flawless execution, is the biggest competitive advantage in today's world. An avid reader of books across genres, he also writes Hindi poetry in his spare time. He is a movie buff, who loves watching Hindi movies and Hollywood science fiction.