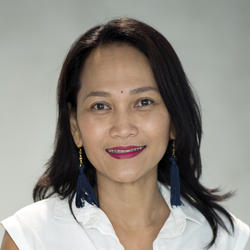 A passionate brand and people developer, I started my career as marketing trainee in PT. Unilever Indonesia where I fell in love with human behaviors and consumers' trends. Spent 20 years developing brands, creating innovations and communications specializing in Beauty. My last role before Facebook was with the Beauty Giant L'Oreal as the VP of their international marketing for South Asia.
In 2016 I decided to switch career and joined Facebook because:
I have always been an avid users, it feeds into my fascination of understanding human behavior.
It gives me the opportunity to learn something new and different.
Last but not least, I truly believe that as a country Indonesia will benefit greatly by being more open and connected.