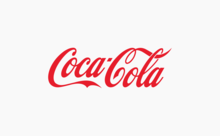 One of the most prominent marketing professionals in the Brazilian market today. Poliana Sousa has recently joined the Coca-Cola company where she leads the Coca-Cola trademark business in the company's third largest market in the world.Poliana is responsible for the brand's strategy and execution, including product and commercial innovation and comunication.
Prior to her current position, she held leadership roles at Procter&Gamble for over 19 years. She began her career at the company's headquarters in Cincinnati, Ohio, at the Hair Care Division. She held position in several business units across the United States and Puerto Rico. Back in the Brazilian market since 2009, she had the opportunity to work with P&G's leading brands such as Gillete's Brazilian Soccer team sponsorship focused on connecting the consumer back to the brand. This included a strong sports program behind PR, communication, and trade execution. She also led one of the most iconic marketing transformation cases in Brazil with Koleston when she transformed Brazil's most iconic blonde celebrity Xuxa into a brunette with a breakthrough digital and PR plan taht became the standard of excellence in the market and part of consumer's pop culture.
Still at P&G's,she rose to occupy the Marketing, Communications and Media Director position in 2015, reporting directly to the P&G Brazil President. In this role, she led the company's in-market strategy for all brands including media, trial programs, and in-store communication. She also sucessfully led the Corporate and Brand Communications function, delivering strong and PR plans for all brands and growing P&G's reputation in the market. Among her recent career highlights is her leadership in developing and implementing P&G's Thank You Mom marketing campaign local strategy during the 2016 Olympic Committee which included a strong consumer program, PR, in-store support, trade incentive and activations during the games.
Poliana graduated with honors in Marketing and Management Information Systems with an International Business Certificate from lowa State University and holds an MBA from Xavier University, both in the United States. Poliana has receveid several awards in recognition of and outstanding career, including the Advertising/Meio&Mensagem Women to Watch in 2017. She is also listed among the 10 Top-Performing (Meio&Mensagem) and Top 10 Most Influential Marketing Professionals (M-List) in Brazil.