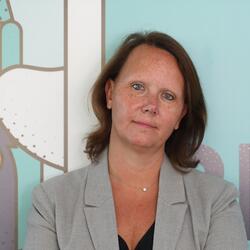 Patricia Jebsen se unió a Beat como General Manager de Argentina en el 2019. Su experiencia en la industria del e-commerce resultó fundamental ya que ella lideró el equipo encargado de lanzar el servicio de Beat en Argentina, mientras se enfocaba en desarrollar las operaciones locales.
Antes de unirse a Beat, Patricia trabajó como Gerente Regional de Omnicanalidad en Cencosud, Gerente de comercio electrónico en Falabella, Gerente de comercio electrónico en CMD (Grupo Clarín) y Supply Manager en MercadoLibre, entre otras.
Además, se dedica al desarrollo de la industria del comercio electrónico en Argentina, participando en la CACE (Cámara de comercio electrónico en Argentina) primero como vicepresidente, luego dos períodos como presidente y desde diciembre de 2014, como presidente honoraria.
Patricia también es Directora del programa de Educación Ejecutiva en Comercio Electrónico de la Universidad Torcuato Di Tella y fue profesora de comercio electrónico en UDESA,  UBA, USAL entre otras.
Graduada en Relaciones Públicas en la UADE, realizó un Master en Marketing y Administración de empresas en la European Business School en Alemania, un Master en Comunicación Corporativa y Prensa en la UCES y el EICOM Digital Transformation and Innovation Executive Program en la University of Cambridge Inglaterra.