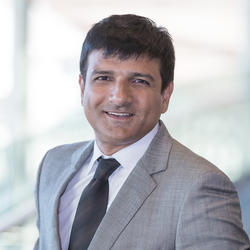 Nishant is Tourism Australia's Country Manager in India & the Gulf countries, since June 2010, and is primarily responsible for all consumer and partnership marketing activities for the promotion of Australian tourism products in India. With over fourteen years of experience in the tourism industry, Nishant works closely with all tourism stakeholders, towards building Australia's attractiveness, and contributing to the growth in tourism into Australia. During his nine-year stint at Tourism Australia, he has seen arrivals from India to Australia rise from 125,000 to over 365,000.
As an industry leader, he is often invited to speak at various tourism conferences, panel discussions, and is a jury member for various marketing awards. He is also a member of the Australia New Zealand Business Association in India (ANZBAI), and South Australia Club International.
He has previously held senior management positions with Kuoni Travel India Pvt. Ltd. as Head – Marketing, and Thomas Cook India Ltd. as Manager – Marketing. Prior to his foray into the tourism industry, Nishant has worked as a Group Product Manager - Nutrition Division at Abbott India Ltd. for seven years.
Nishant has qualifications in Machine Tools Engineering (BE-Hons), and has secured top rank in Mumbai University during his Masters in Management Studies (MMS) program. Nishant lives in Mumbai, with his wife, Mansi, and 15-year old daughter, Aarya. Nishant plays professional T20 cricket match every weekend, loves to travel, and practices yoga and meditation.