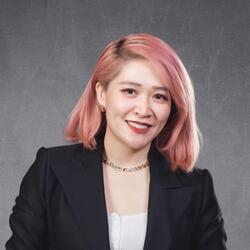 Nga is an accomplished marketing leader with a strong background in building brands and driving growth. As CMO of Casper Vietnam, Nga has been instrumental in the development and implementation of marketing strategies and GTM planning for various product categories, including Air Conditioners, TVs, Washing Machines, and Fridges as well as positioned the master corporate brand. The company has witnessed significant growth, achieved a notable increase in market share and become the second-largest market-leading brand in AC industry.
Prior to her current position, she held various management positions within the fields of marketing, brand communications & creative consulting in both the role of investment fund/clients and agencies. Her contributions have played a pivotal role in the strategic stage of brand development and transformations for several among top 50 Forbes Best listed companies in Vietnam: The PAN Group, SSI, VietJetAir, Vinaseed, THACO, VAS Steel, Sun Group, Pico, and many others. Her strategic expertise and creative approach have earned her recognition, including winning the SG Mark for Best Branding Project by the Design-Business Chamber Singapore in 2018.
Having lived in the USA and Singapore, Nga is always eager to explore diverse cultural human insights, artistic aesthetics, and communication approaches across various markets. This exposure has greatly inspired and fuel her passion for inspiring other working moms to embrace a fulfilling life.