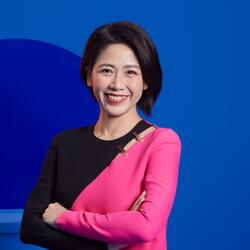 Nguyen Thanh Giang is an entrepreneurial, brand building veteran with almost 30 years of marketing experience in the global, regional, and local Vietnam marketing industry. She specializes in creating visionary breakthrough companies and business models that answer core needs for CMOs, CEOs, marketeers, and consumers alike.
Giang spent 8 years at Procter & Gamble handling a great number of hero brands including Downy, Tide, Ariel, Pantene, and Pampers in several Southeast Asia markets. This period of time granted her the best-in-class foundation in brand management, which laid the cornerstone of her career success in branding and marketing.
Over the last years as an entrepreneur and agency leader Giang has founded Brandmaker, a branding consultancy, and The Purpose Group, a purpose driven branding, consulting, marketing and communications company with integrated services, where she coined the term Brand Building Entrepreneurs and founded Children Of, a content creation hub created with the mission to deliver best in class quality creative assets for the ultimate consumer experience. She is renowned for building successful brands in Vietnam such as Fami, Vinasoy, Samsung, Cerebos, The Coffee House, PNJ, and many more.
Always championing CMO needs, since June 2022, together with ANTS Programmatic Giang has brought to life Purpose.Ant - a new generation of agency powered by Creativity, Data, Martech and Entrepreneurial Experience to grow brands for future.