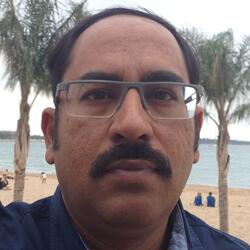 The childhood ambition of Naresh Gupta was to be an archeologist. But after graduating in Science, he became a market researcher, marketer, an advertising strategist

In his 24 plus years of experience spanning India, Indian Subcontinent and Asia Pacific, he has been associated with a host of brands from liquor to tea, from technology to teaching, from packaged goods to political campaigns, from readymade apparels to ready to eat foods, from automobiles to dishwashers. There are many awards that came his way in this journey, the most notable being the Euro Effie for Incredible India and Asian Effie for Samsung

Naresh is the co-founder of Bang in the Middle, where he continues to run the strategic planning function for its slew of blue chip brands. He is also a regular columnist for a variety of trades and newspapers.  Naresh believes he is still an archeologist at heart; it's just that now he digs differently.