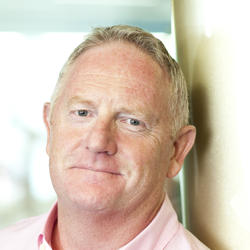 Mark has been in Senior Sales Management roles at Google for 14 years, currently heading up both Agency & Industry Relations functions across EMEA.
Prior to Google Mark worked in the UK Television industry for 20 years - over half that time in digital, multi-channel TV.
Mark's goal remains to ensure Google builds lasting & trusted relationships with its Agency customers, and the Industry's most senior Trade Associations whilst challenging the Industry to embrace the accelerating pace of change. 
Mark's role as the Media Sales leadership face of Google has seen him Join the Board of IAB Europe, and in the UK join the boards of ASBOF (Advertising Standards Board of Finance), the Advertising Association's Front Foot, the Council of the Advertising Association,The Marketing Society, as well as The Marketing Group of Great Britain,and is a past Trustee for NABS (National Advertising Benevolent Society).
In his spare time Mark likes a bit of open water swimming, having now raced the Classic Escape from Alcatraz swim in San Francisco Bay three times. In 2019 he took on his first 10km marathon swim & the famous Hellespont swim, the world's oldest swim from Europe to Asia.
He was educated at University College London & lives in Surrey, with his wife and his three children when they feel like coming home